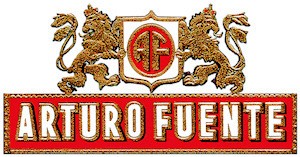 Arturo Fuente has announced a new limited production line to benefit breast cancer research. Known as the Rare Pinks, the cigars are scheduled to ship on November 18th to coincide with the 25th Anniversary date of the initial release of the Fuente Fuente OpusX. Initial details of the Rare Pinks were first reported by Cigar Aficionado earlier this week.
The cigars were blended by Carlos "Carlito" Fuente Jr., who was inspired by his daughter Liana to create the line. According to the Cigar Aficionado report, Liana had lost both her grandmother and aunt to breast cancer and is very supportive of the cause of breast cancer research.
The report says that $13.00 from the sale of every box of the Rare Pinks will go to The American Cancer Society—Making Strides Against Breast Cancer. The number thirteen is said to be significant as Liana was born on the 6th and her mother was born on the 7th – with the numbers combined adding up to 13. Fuente Jr told Cigar Aficionado that 13 was his father, Carlos Fuente Sr.'s number.
Details of the cigar are still somewhat high level. The Rare Pinks are considered an extension of the Hemingway line. Like the Hemingway line, the Rare Pinks are all figurado shaped. Dimensions and specifications of the Rare Pink have not been disclosed. While Hemingways use a Cameroon wrapper, the Rare Pinks use an Ecuadorian wrapper from the Oliva Tobacco Company's La Mecca farm. The blend also incorporates Nicaraguan tobacco.
Rare Pinks will be launched in four sizes with additional sizes to follow. The total production will be 500 boxes per size.
Rare Pinks is one of two major announcements by Arturo Fuente this week. In addition, it was announced that Fuente Jr. and Jorgé Padron would be coming together to create a collaboration series in 2021 – potentially the most high profile collaboration in the modern history of the cigar industry.