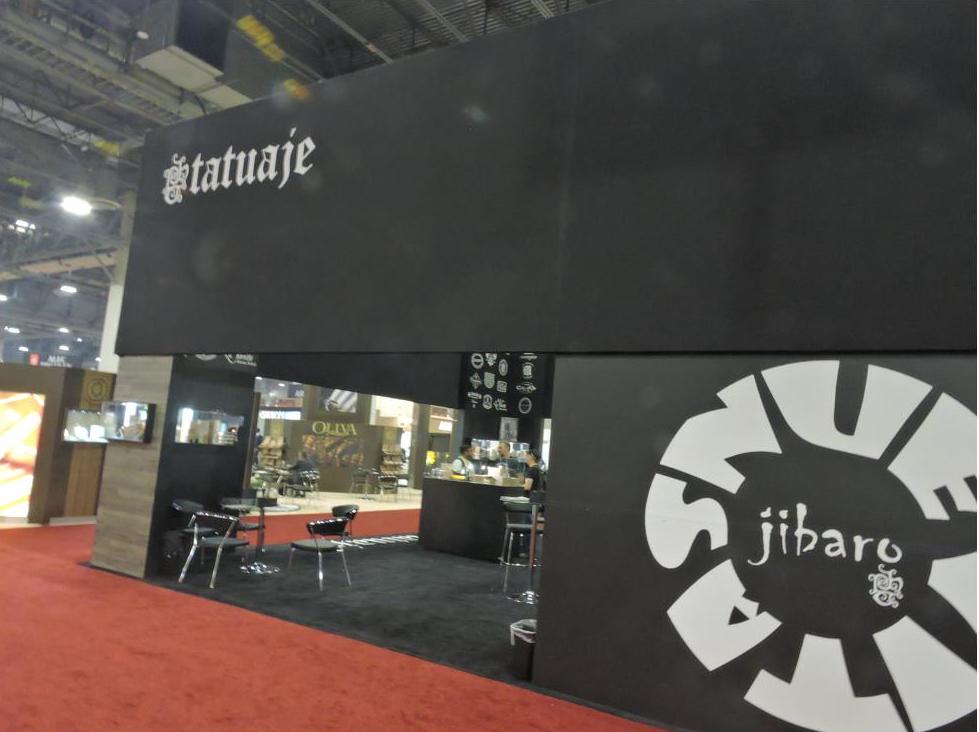 Twenty-twenty has been quite a solid year for Pete Johnson at Tatuaje Cigars. There were some nice twists to the cigars announced/released during the summer months. First up, there is a new Actors Series cigar for the first time in nine years; second, there is a new twist on a Monsters Series release; third, there are some line extensions to some core lines; and finally, a new event cigar makes its debut.
For the first time since 2007, there is not going to be a full-sized Monsters release in October. However, that is not stopping Pete Johnson and Tatuaje Cigars from doing a special October list. Instead, there has been a new Actors Series release with the Tatuaje Karloff. There is a loose connection between the Monsters Series and Actors Series. The Monsters Series pays homage to horror movie characters in both classic and contemporary film. The Actors Series pays homage to the actors who played many of these legendary characters. Tatuaje Karloff is a limited edition release that pays homage to Boris Karloff, the actor who portrayed Frankenstein in many motion pictures. The Karloff is the second blend following the original Actors Series release, the Tatuaje Boris (and the subsequent Tatuaje Little Boris release that was based on the Tatuaje Boris blend which also paid homage to Boris Karloff). Tatuaje Karloff is described as a different blend than Tatuaje Boris. It is a 6 5/8 x 49 Churchill sized vitola. The blend features an Ecuadorian Sumatra wrapper over Nicaraguan binder and filler. The cigars are packaged in 13-count boxes. Unlike the Monsters releases, there was no "Unlucky 13" for dress boxes.
The Tatuaje Monsters Series wasn't completely ignored. This year Tatuaje released the limited edition Tatuaje MBS FK – this stands for Monster Bomb Squad Freddy Krueger. It's a 4 x 50 petite Robusto with a long fuse based on 2016's Tatuaje The Krueger release. It features a San Andres wrapper over Nicaragua binder and filler.
There are two new line extensions for the Cabaiguan line. Both are in the Robusto size range The No.52 measures 4 3/8 x 52 while No.54 measures 5 5/8 x 54. Both use the same core blend as Cabaiguan and feature an Ecuadorian Connecticut Shade wrapper over Nicaraguan binder and filler.
Tatuaje Private Reserve (Black Label) receives two new sizes in the form of a classic 6 x 50 Toro and the perfecto-shaped 5 3/8 x 48 Britanicas Extras. Both feature a Nicaraguan Sun Grown Criollo wrapper over Nicaragua binder and fillers. The Toro sized had only previously been available in a sampler offered by Cigar Rights of America (CRA).
L'Atelier sees some line extensions to the L'Atelier Selection Spéciale. The Selection Spéciale line features the brand's signature Sancti Spiritus wrapper, but with a higher priming over the core L'Atelier line. Selection Spéciale receives three new sizes: AT52 Selection Spéciale (4 3/4 x 52), LAT54 Selection Spéciale (5 5/8 x 54), Selection Spéciale (6 1/2 x 56). If these sizes look familiar it's because they are the three sizes originally released in the core L'Atelier line.
Finally, there is a new event-only cigar, the Shrunken Pumpkin that will make its debut in October at a virtual event hosted by Smoke Inn. It's a 4 x 50 cigar highlighted by a San Andres wrapper.
Product Reports
Photo Credits: Cigar Coop, except where noted