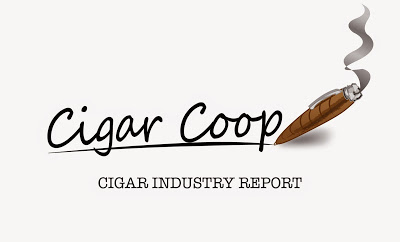 The Cigar Industry Report is a one-stop place to catch up on the activity here at Cigar Coop. It is a combination of the news reports, cigar reviews, and assessment updates we do throughout the week. In addition, each week we will look back at Cigar Coop history. Look for this report every Saturday morning at 8am Eastern Time.
Cigar Industry Report: Edition 403 (10/17/20)
The Headlines
Arturo Fuente and Padrón Announce Collaboration
We covered details of the historic announcement from last week.
Puro Sabor 2021 Cancelled
For the second time in three years, the Puro Sabor 2021 festival in Nicaragua has been cancelled. We've got the details here.
Battle of the Bands Post Game Ultimate Giveaway
Thank you to everyone who bought and/or promoted the Cigar Coop Battle of the Bands Sampler pack for Smoke Inn. We didn't expect to win, and didn't win. At the same time, this was a contest that was a lot of fun. This author learned a lot, and there was some great competition. I was particularly moved every time someone commented that they took the time to buy and enjoy the sampler pack assembled.
That being said, it's time to give back. I've decided to assemble a great sampler pack. It's open to all. In other words, NO PURCHASE REQUIRED AND EVERYBODY GETS A FAIR SHOT. The giveaway consists of five things and is valued at over $200.00! We've got the details here.  CONTEST CLOSES 10/24!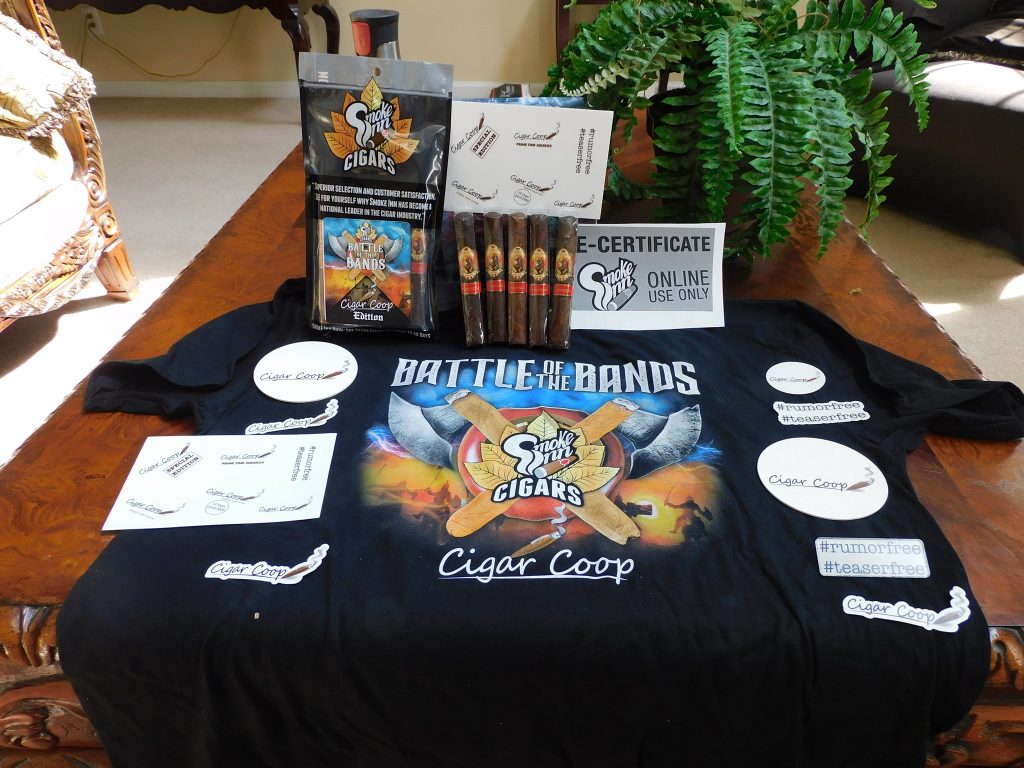 The News
Summer of '20 Coverage
Our Summer of '20 product coverage wrapped up on September 16. We are still publishing additional Spotlight reports.
Summer of '20 Spotlights
Product Coverage
Other News
Legislative News
U.S. Senate: S.9 is a proposed piece of legislation that calls for an exemption from FDA Regulation for premium handmade cigars. This week no new co-sponsors were added. The total number of sponsors remains at 15.
U.S. House of Representatives: H.R.1854 is the House Companion Bill to S.9. This week no new co-sponsors were added. The total number of sponsors remains 85.
Cigar Reviews
Assessments
Agile Cigar Reviews
Features and Blog
The Blog
Prime Time Podcasts
Prime Time Show
Prime Time Special Edition
Prime Time Jukebox
Upcoming Schedule
10/19: Prime Time Jukebox Episode 20: The 2020 Halloween Show
10/22: Prime Time Episode 161: Dylan Austin, Davidoff of Geneva
10/26: Prime Time Jukebox Episode 21: Album Archaeology #4 – Aretha Franklin: Lady Soul
On This Date…
On this date Oct 17…
Oct 17, 2010: We took a look at Brookelynn Cigars in Leland NC and their CAO Event.
Oct 17, 2012: We previewed the Oliva Atlantic Cigar 15th Aniversario Diadema.
Oct 17, 2012: We did an Assessment Update on the Pinolero by AJ Fernandez.
Oct 17, 2013: We previewed the Oliva Serie V Maduro Especial 2013.
Oct 17, 2013: We assessed the Kristoff Galerones DR4
Oct 17, 2014: We reported on the Viaje Skull and Bones M?stery 2014.
Oct 17, 2014: We reported on the Viaje Full Moon 2014.
Oct 17, 2014: We did a feature story on "Why 2014 is not the Year of the Lancero"
Oct 17, 2014: We did an Assessment Update on the Sindicato Corona Gorda.
Oct 17, 2015: We published Cigar Industry Report: Volume 4, Number 47 (10/17/15)
Oct 17, 2015: We reported on the 9th Annual Port Authority Police Society Cigar Night
Oct 17, 2016: We reported on Omar de Frias leaving NASA to focus full-time on Fratello
Oct 17, 2016: We assessed the Perdomo Factory Blend Maduro Toro
Oct 17, 2017: We assessed the AVO Syncro South America Ritmo Torpedo Largo
Oct 17, 2018: We reported on the GTO Cigars Corona Del Cibao 10th Anniversary
Oct 17, 2018: We assessed the Nomad Fin de Los Mundos Robusto
Oct 17, 2018: We reported on the FDA updating the Unified Regulatory Agenda in regards to premium cigars and Flavored tobacco
Oct 17, 2018: We reported on the Archetype Mini-Series heading oto retailers
Oct 17, 2018: We reported on the Davidoff Puro Dominicano 2009 returning.
Oct 17, 2019: We assessed the Crowned Heads Las Calaveras Edición Limitada 2019 LC50