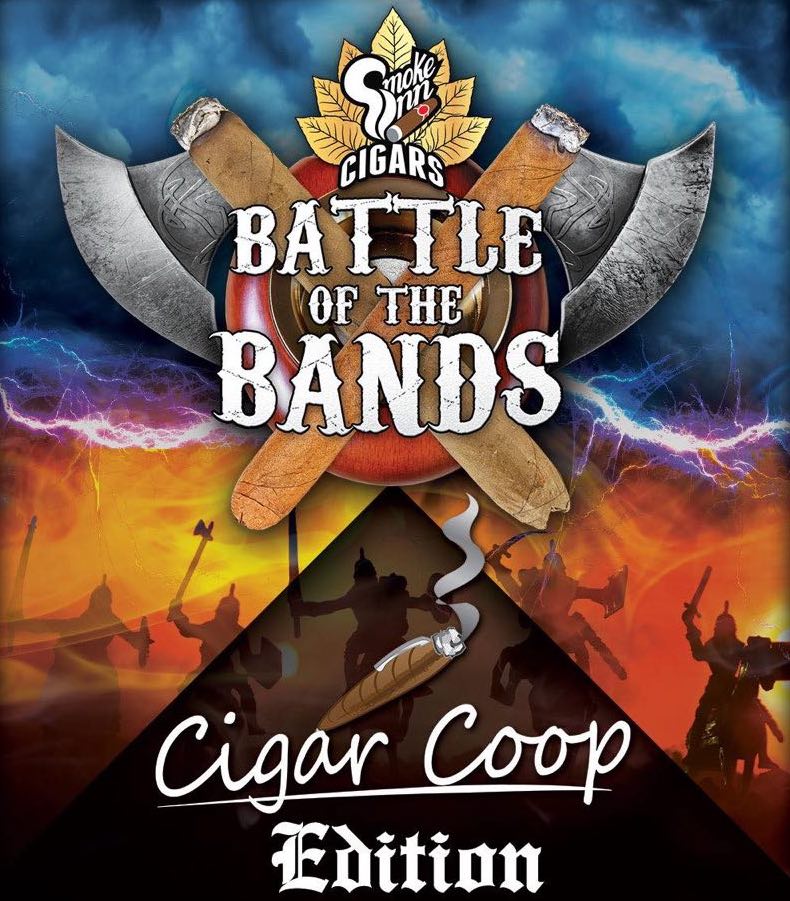 Smoke Inn's Battle of the Bands is into the annuls of history and the competition is over. Cigar Coop has lost this competition, but as I said when we launched our Post Game Ultimate Giveaway contest, I feel we came out a winner. Don't get me wrong, I would have loved to win. At the same time, I had a lot of fun with this competition, and it helped accomplish some of my goals. I'm going to reflect on the contest itself, and address a question that came up during the Prime Time Special Edition 85 on Cigar Coop's participation in the contest.
Smoke Inn's Battle of the Bands was a very unique concept. This past summer, Abe Dababneh of Smoke Inn issued a challenge to six cigar media entities to each assemble a sampler of five cigars. The samplers are each available on Smoke Inn's online store. The challenge also included a competition to sell the most sampler units and was called "Battle of the Bands." Cigar Coop was honored to be one of six media entities selected.
With the contest there were three things I wanted to accomplish: 1) Support Abe and Smoke Inn – they have been an invaluable partner for Cigar Coop. This is something I would have done for any of our sponsors or strategic partners; 2) Promote the Cigar Coop name – we can't advertise, and this promotion was like free advertising. It put the Cigar Coop name out there – and even exposed it to an audience we never had; 3) Connect with the consumer audience in a different way. For the first time in the ten years of Cigar Coop, I had an opportunity to develop a "product" (i.e. a sampler). I had a chance to sell this product without having to make a large financial investment. What I didn't expect is how people really enjoyed the product – and receiving that feedback is something that I feel made this contest worthwhile.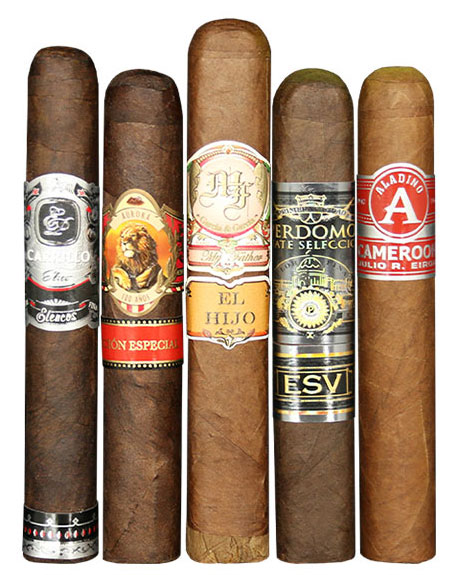 On top of that, I'm trying to think of another genre where media was asked to participate in a comparative contest. I simply could not. If someone can find an example of media creating any sort of product and having a competition to see which is the best seller, please let me know.
The question that came up during Prime Time Special Edition 85 is an important one – and it ties into this piece very well. The question was whether it was good for media and whether or not it compromises independence or aligned with a particular retailer. The question was asked in good faith and in my opinion, was a very fair one.
First up this is no secret. Cigar Coop and I have had a long-standing relationship with Smoke Inn and its broadcast media brand KMA Talk Radio. I've known Abe for many years and for the past three years, I have been a contributor to the KMA Talk Radio program. This was a concern going into the contest, but I felt Abe had put a really good concept together. As I just said, I couldn't think of another genre where media was asked to participate in a contest. On top of it, I had all of the confidence that Abe would deliver an honest contest (which he did) and his followers would trust him.
That being said, there still was a concern – namely how some of the other retail partners I deal with would view the contest. A couple of years ago, Cigar Coop made the decision to not allow sponsors to use discount codes on the website. We wanted to create a level playing field and protect all of our retailers. If you heard the Smoke Inn broadcast announcing the results, I was opposed to discount codes offered in the competition. While I wasn't thrilled it was used in the competition, I could live with it. However, it created an interesting dilemma – namely my rule against using discount codes. If you noticed, I did not promote the discount codes throughout the competition. This was done to honor our commitment to all of our retail sponsors.
In terms of being independent, if you followed how I was in the contest – I marched to my own beat. I did not offer raffle giveaways of free stuff for buying my pack. I was intrigued to see how the consumer audience would respond to my pack and if the Coop name would get out there. Both of those things were successful, and it led me to a post-game/competition raffle called the Ultimate Giveaway. This is a contest being opened to everyone. It's a thank you for the support, but it's also a way to keep some promotion of the Cigar Coop name going on after the competition is over.
In terms of the cigars selected, many companies did not make it. The cigar industry is high maintenance during any competition or ranking, and they will let you know they need their diaper changed when they are upset. This is why it was important to have strict criteria in terms of what was included. There was some level of subjectivity involved – after all, the goal was to put the best possible sampler together. Availability also played a role here. The criteria didn't totally stop the whining, but it provided some rationale.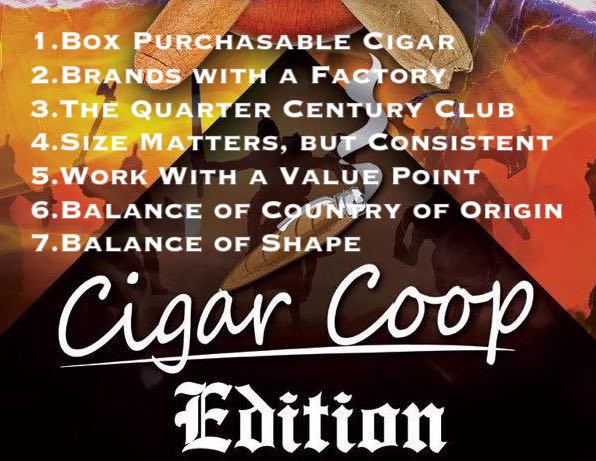 Even thought Cigar Coop lost the contest, I am pleased that people took the time to spend their money on something I put together. People took the time to comment and let us know how much they enjoyed it. We had one audience member who cannot smoke – and he bought some packs.
I've been asked whether I would do it again and I absolutely would. Would I change what I do?  A lot will depend on the rules, but keeping to my principles and values is something that would not change. In the end, I'm an old school media guy who got a unique opportunity to create a product – and participate in a one of a kind competition that was well executed by Smoke Inn. For that, I'm incredibly grateful to Abe and his team for the chance to do this.
Photo/Image Credits: Smoke Inn, except where noted