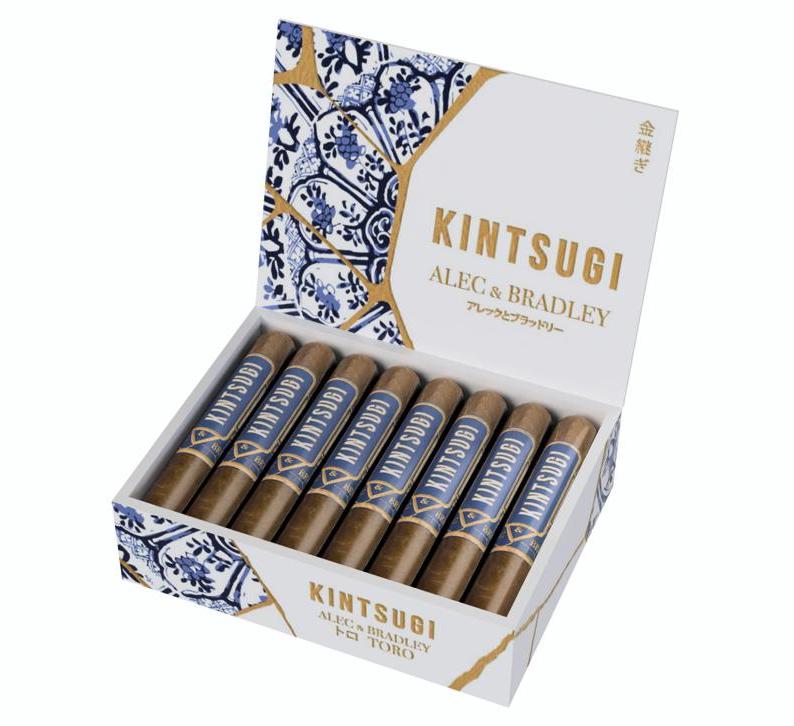 The Alec & Bradley Kintsugi, the third full release by second generation cigar makers Alec and Bradley Rubin, is now heading to retailers.
Kintsugi was first announced in March 2020 with the intent of it being released just prior to the 2020 PCA Trade Show. But the COVID-19 pandemic led to the cancellation of the trade show as well as the temporary shutdown of the Raices Cubanas factory which was handling production of Kintsugi. This ultimately led to the project being delayed until late 2020.
Kintsugi is a form of Japanese art that is used on broken pottery where it is reconstructed back together with gold or silver lacquer. The reconstructed item is considered an art form. The name was inspired by the division going on in the premium cigar industry and what is needed to repair it.
This the third release for Alec & Bradley cigars, the brand founded by the Rubin brothers in the Alec Bradley portfolio. Previous releases include 2018's Blind Faith and 2019's Gatekeeper.
For more details on the announcement of the Alec & Bradley Kintsugi, see our March 2020 coverage:
For more details on the delay of the Alec & Bradley Kintsugi, see our Summer of 20 Coverage:
Photo Credit: Alec Bradley Cigar Company