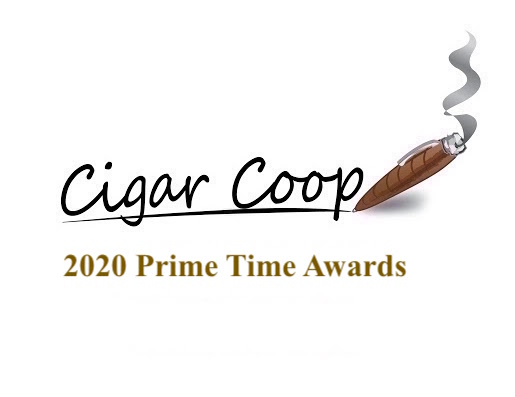 For the seventh consecutive year, the annual Prime Time Awards will be given out on Cigar Coop.
While the awards were launched in 2014, since 2017 the awards have been voted on by three hosts on the Prime Time Network of shows. 2020 saw a change to the process used, implementing a two-stage voting process.
In the first stage, each host of the Prime Time Show was given the opportunity to submit up to three nominations in the five Prime Time Award categories. The nominations were then assembled into a list of finalists. In the second stage, each host submitted a weighted ballot of up to five candidates from the list of finalists. The weighted vote was 5 points for 1st place, 4 points for 2nd place, 3 points for 3rd place, 2 points for 4th place, and 1 point for fifth place.  The votes are tallied up and the candidate with the most votes is declared the winner. In the event of a tie, the panel goes through a tie-breaker vote.
The five categories of the Prime Time Awards and the date the formal announcement of the winners and voting results will be made is as follows:
1/12/2021: Small/Medium Factory of the Year
1/13/2021: Large Factory of the Year
1/14/2021: Small/Medium Company of the Year
1/15/2021: Large Company of the Year
1/18/2021: Person of the Year