The Prime Time Awards are voted on by three members of the Prime Time Podcasts. The awards look at the impact on the cigar industry. Today, we unveil our choice for 2020 Small/Medium Factory of the Year. This award factors things such as innovation, continued quality, and impact to the industry.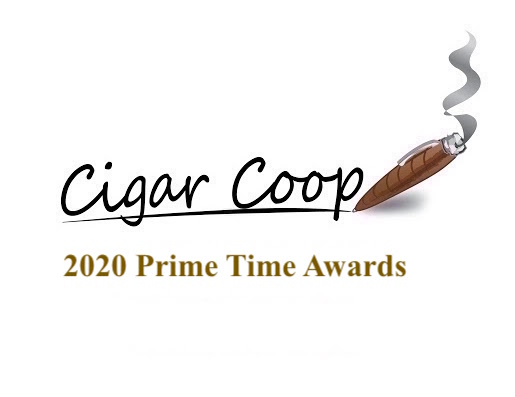 Back to Back.
Fabrica Oveja Negra, the factory co-owned by James and Angela Brown in Estelí, Nicaragua, is the winner of the 2020 Small/Medium Factory of the Year Award. It is the second consecutive year the factory has captured this Prime Time Award.
Boutiques Unified transformed into Oveja Negra Brands during 2019. Oveja Negra Brands is a union of Black Label Trading Company, Black Works Studio, Emilio Cigars, and Dissident Cigars. Originally the mode of Boutiques Unified was a distribution arm for many smaller brands. In the past few years, Fabrica Oveja Negra being the factory of choice has made the brand more attractive to customers. The success these brands had was much of the reason why Fabrica Oveja Negra captured the 2019 award. It's how Fabrica Oveja Negra has continued its mission under challenging conditions and is why it has earned the award in 2020.
2020 was marked by the COVID-19 pandemic, and it affected many channels in the cigar business. While on the surface, Nicaragua's cigar production didn't have the downtime of countries such as Honduras, Costa Rica, and the Dominican Republic, factories still had to adjust to doing business in the new environment. This included keeping staff safe while responding to the demands of the market.
In the challenging year of 2020; not only did Fabrica Oveja Negra not miss a beat continuing to deliver excellent products to market for Oveja Negra Brands and various contract brands, but the factory continued to innovate. Innovation highlights included the release of Fabrica Oveja Negra's first major Cameroon release with the Black Works Studio Killer Bee Swarm, and  the expansion of three new blends for Dissident (Rant, Rave, and Tirade). Of course, there was plenty in the way of artesian limited releases which have become synonymous with the factory including Black Label Trading Company Bishops Blend, Black Label Trading Company Deliverance Nocturne, Black Label Trading Company Morphine, Black Label Trading Company Super Deluxe, Black Works Studio S&R, Emilio LJZ Limited Edition 2020, Emilio La Musa, and Dissident Home 2020.
Fabrica Oveja Negra appeared on all three ballots of the panel receiving 12 of a maximum 15 points.
For more details on our selection process, click here.
The full vote results appear here.
Complete List Winners (Previously Awarded as Small Factory of the Year until 2019)
2014 Fabrica de Tobacos Nica Sueño S.A. (Estelí, Nicaragua)
2015 La Zona S.A. (Estelí, Nicaragua)
2016 La Zona S.A.(Estelí, Nicaragua)
2017 La Zona S.A. (Estelí, Nicaragua)
2018 Tabacalera La Alianza S.A. (Santiago, Dominican Republic)
2019 Fabrica Oveja Negra (Estelí, Nicaragua)
2020 Fabrica Oveja Negra (Estelí, Nicaragua)