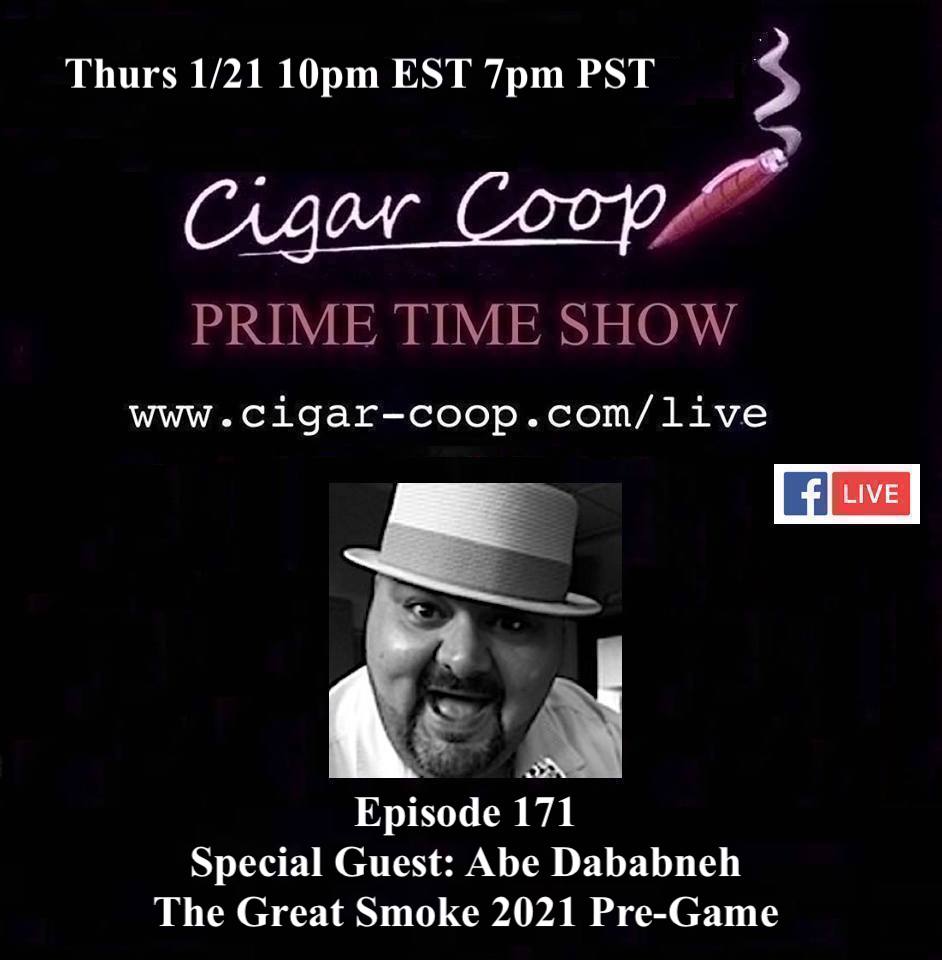 Honest Abe returns to Prime Time for Episode 171. On this episode we talk with Abe on the 2021 Great Smoke.
Virtual Insanity has gripped the cigar industry, but in the case of the 2021 Great Smoke, Abe is taking things where no cigar event has gone before. We'll dive into the details on what Abe is doing and talk about the history of the event.
Plus we have a host of industry topics to talk to Abe on.
Tune in live at 10pm Eastern/7pm Pacific. If you miss us, you can catch Prime Time at any time on Facebook, Google Play Music, iTunes, Podbean, and YouTube. The Prime Time Show – all about industry people and industry talk.