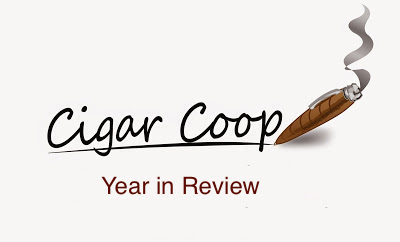 Before you say this is a joke, it's not. But we've also been told at times we need to lighten up at Cigar Coop – and this is going to be one of those times.
Many of the personalities in the cigar industry spend many days a year on the road, and that involves air-travel. When it comes to air-travel, there is something unique about the cigar industry. I've never been able to understand it, but the cigar industry is obsessed with letting the world known they are taking an airplane flight.
In a way, it's kind of amusing – and it's a throwback to 50 years ago when air-travel was cool.  The difference is the cigar industry loves telling the world on social media what airport they are at, taking pictures of the airplane at the gate, and of course the all-important airplane selfie.
About a year ago, I called out the cigar industry on social media – and it has resulted in a barrage of social media tags for this author of airplane content from cigar industry people. It was great to get such awareness.
Last year, I decided to "award" the industry person who does the best job of being an Airport Photographer, and once again there will be an award given out. This is an award where the winner is selected by Yours Truly. The criteria is who uses their airport photography skills in a unique way while promoting the Cigar Coop brand. This is a legitimate ongoing award and like the Prime Time Awards, the winner receives a plaque.
2020 Cigar Industry Airport Photographer of the Year: Dustin Prudhomme
Dustin runs Cajun Cigar Czar, a cigar distribution company. We all know how 2020 has been a challenging a year for many, especially for those in the cigar industry. Dustin seemed to take the bull by the horn for 2020. While the pandemic has made travel a challenge, Dustin recognizes the importance to serve his customers – and that involved taking to the air.
While Dustin continuously gave us selfies on an airplane with pride, I also saw (on a more serious note) that Dustin gave us a few inside the airports that we hadn't seen before. Empty airports, empty airplanes, and a slow-down for service businesses supporting air travel. Perhaps many of us would not have seen that with Dustin's air travel.
Congratulations to Dustin!!!!  Great job in 2020!
2019 Cigar Industry Airport Photographer of the Year: Jack Heyer
We didn't formally announce this one last year, but I do feel compelled to officially announce the 2019 winner, Jack Heyer currently of Drew Estate.
I had planned on giving Jack his award at the Trade Show, and still will find a way to get it to him. Jack took airport photography to a new level. And perhaps he found innovative ways to do this. Before Jack worked for Drew Estate, he was a West Coast Territory Manager for Alec Bradley. When Jack did his airport selfies, he found a way to take Yours Truly along with him – whether in the form of a photo or a magnet. A little strange, but it was a great promotion of the Cigar Coop brand – which is one of the criteria for the award.
Congratulations Jack!!!!