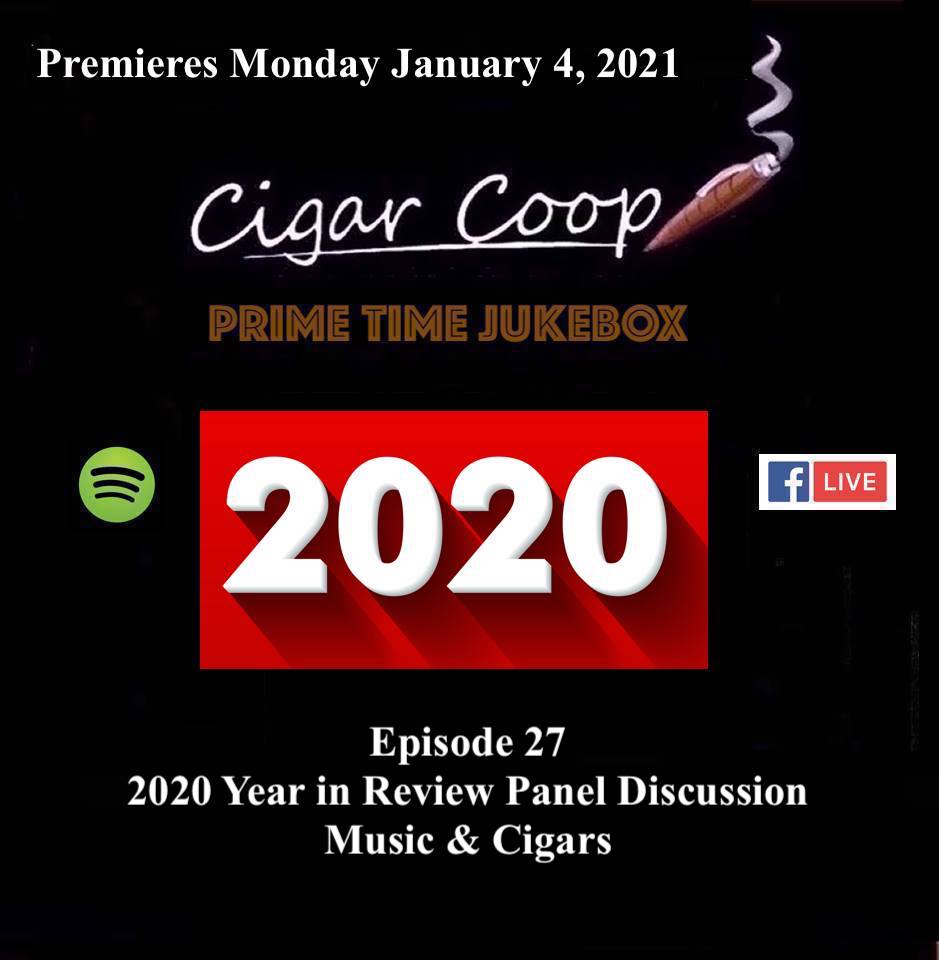 On Episode 27 of Prime Time Jukebox we reflect back on the year 2020 on two things we talk about on the show each week – music and cigars!
For this episode we are joined by Aaron Loomis, Seth Geise, and John McTavish from Developing Palates and Eric Guttormson of Cigar Dojo. We will talk about our favorites in terms of cigars and music we smoked in 2020. We will also hit the big industry stories, and bring back the famous "Now or Never" segment made famous on the original Cigar Jukebox. Dave also reveals his Top 5 tracks of 2020!
On this show, Dave smokes the Nat Sherman Timeless TAA 2020 and Coop smokes the new Warzone Box Pressed Short Churchill
Tune in to the premiere on the Cigar Coop Facebook Live page on Monday 1/4/21 at 8pm EST.
As always you can follow along with our Spotify Playlists:
Prime Time Jukebox – the podcast that pairs music with cigars. You can catch us on Google Play Music, iTunes, Podbean, and YouTube.