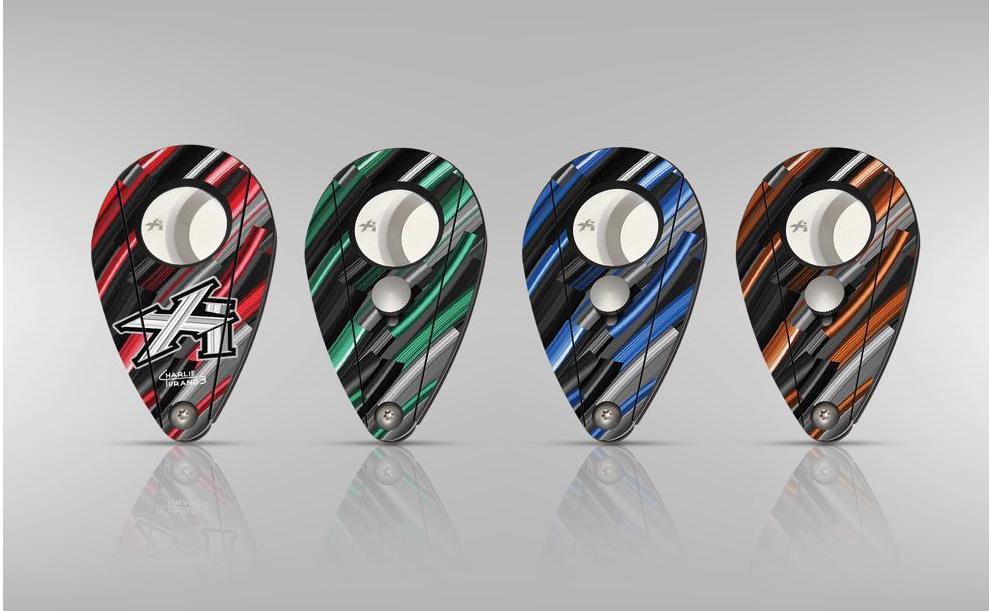 Quality Importers has announced a new addition under its XIKAR Xi2 line known as the XIKAR Xi2 Nightlife Series. The cutters feature custom graphics from Miami-based artist Charlie Turano III – best known for his work with Fanatics Authentic and his signature brushstroke style.
The XIKAR Xi2 Nightlife Series is inspired by the glowing lights and action of big city night life. The series is available in red, orange, blue, and green.
The XIKAR Xi2 features the iconic Xi silhouette and is constructed of a lightweight nylon-fiberglass composite designed to be exceptionally durable and easy to carry. Other features and benefits of the XIKAR Xi2 line include:
Double guillotine cutter
Stainless steel blades
Cuts up to 60 ring gauge cigars
Graphics on both sides
Supported by XIKAR Limited Lifetime Warranty
The XIKAR Xi2 Nightlife Series is currently shipping. Pricing is set at $59.99 SRP.
Photo Credit: Quality Importers