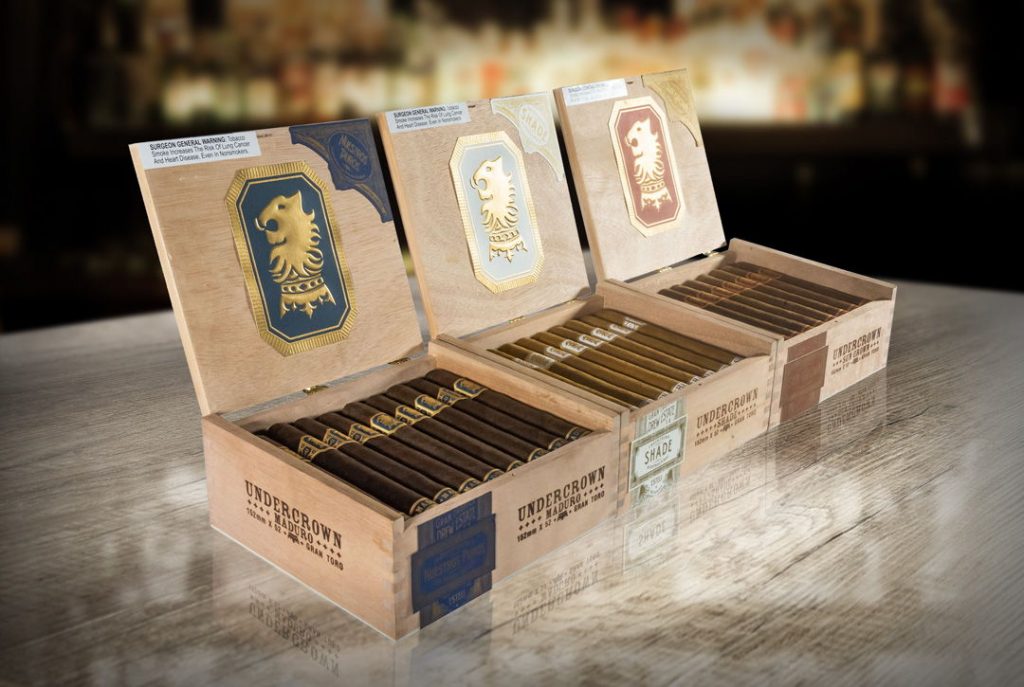 2021 marks the tenth anniversary of Drew Estate's Undercrown brand. Kicking off the year, the company announced it will be implementing a new box design for most offerings in the three blends that make up Undercrown: Undercrown Maduro, Undercrown Shade, and Undercrown Sun Grown.
The new box design is very similar to the current design. It will still contain 25 cigars, but be in a more shelf-friendly compact format allowing cigar retailers to stock more boxes and cigars in retail humidors. The new boxes will roll out for all Undercrown lines, including Maduro, Shade, and Sun Grown, while the boxes for Flying Pig, Tubo, and Corona Pequeña will remain unchanged. The UPC codes for all Undercrown boxes and single cigars will be unaffected.
Finally, and most importantly, the blends to the Undercrown blends will remain unchanged.
"Undercrown's authenticity amplifies the heart and spirit of Drew Estate," says Jonathan Drew, founder and president of Drew Estate in a press release. "Since we first launched Undercrown a decade ago, the narrative has been consistent, telling the fiery story of 'who we are' from a behind-the-scenes standpoint. The Undercrown brandmark and ideology bears witness to our love for Estelí and the enthusiastic and gifted people who work so devotedly at La Gran Fabrica Drew Estate. Undercrown is all about their creative ingenuity and their fearless quest for self-expression—so we will never ever change this historic and meaningful blend."
Pedro Gomez, La Gran Fabrica Drew Estate's factory spokesman added, "Born on the factory floor at La Gran Fabrica Drew Estate in Estelí, Nicaragua, Undercrown is a passionate testament to the creative talent, dedication and self-determination of Drew Estate's torcedores. This blend tells their personal story and is quintessential to the Undecrown legacy, and it will be forever preserved."
The new packaging for Undercrown Shade and Maduro are shipping now, with Undercrown Sun Grown shipping in a phased rollout over the next several months.
Photo Credit: Drew Estate