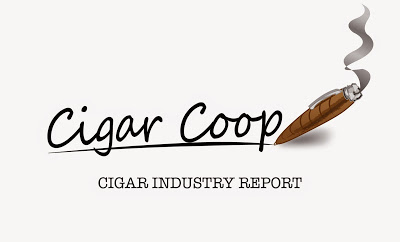 The Cigar Industry Report is a one-stop place to catch up on the activity here at Cigar Coop. It is a combination of the news reports, cigar reviews, and assessment updates we do throughout the week. In addition, each week we will look back at Cigar Coop history. Look for this report every Saturday morning at 8am Eastern Time.
Cigar Industry Report: Edition 420 (2/13/21)
The Headlines
Filthy Hooligan and Shamrock Return for 2021
Once again, Alec Bradley's seasonal St. Patrick's Day offerings are returning with the Alec Bradley Black Market Filthy Hooligan and Alec Bradley Black Market Filthy Hooligan Shamrock. We've got the details here.
The News
Product Coverage
Other News
Legislative News
Cigar Reviews
Assessments
Agile Cigar Reviews
Features and Blog
The Blog
Prime Time Podcasts
Prime Time Show
Prime Time Special Edition
Prime Time Jukebox
Upcoming Schedule
2/15 Prime Time Jukebox 31: The 2021 Battle of the Bands Draft Show
2/18 Prime Time Episode 175: Jason Lois, Veritas Cigars
2/25 Prime Time Episode 176: Juan Martinez, Joya de Nicaragua
On This Date…
On this date February 13th…
Feb 13, 2011: We did a event recap with Rocky Patel.
Feb 13, 2011: We covered an outdoor smoking ban defeated at Fordham University.
Feb 13, 2012: We previewed the Viaje White Label Project (WLP) Candela 2012
Feb 13,2012: We assessed the Perdomo Exhibicion Exhibit Sun Grown
Feb 13, 2013: We previewed the Alec Bradley Black Market "Punk".
Feb 13, 2013: We re-posted a press release announcing a a price decrease from  La Palina Cigars.
Feb 13, 2013: We assessed the Viaje Skull and Bones Big Ivan – Edicion Limitada (2013)
Feb 13, 2013: We previewed a cigar called Casa Martin by Martin Family of Cigars. The cigar did not make it to market.
Feb 13, 2014: We assessed the Tatuaje Monster No. 6 JV13
Feb 13, 2014: We reported on Jose Blanco's returns with Las Cumbres Tabaco and his first release -Senorial.
Feb 13, 2014: We reported on La Flor Dominicana Launches "A Night in Santiago" Event Program – a program featuring the LFD Mystery Event Cigar.
Feb 13, 2015: We did an Assessment Update on the Avo Limited Edition 2009 Companero (Part of Avo's Greatest Hits Sampler)
Feb 13, 2015: We reported on the plans for the La Aurora Puro Vintage 2006 Edicion Limitada 111 Aniversario to Debut at the 2015 ProCigar Auction
Feb 13, 2016: We published Cigar Industry Report: Volume 5, Number 12 (2/13/16)
Feb 13, 2017: We reported on the release of the Alec Bradley Black Market Filthy Hooligan 2017
Feb 13, 2018: We did an Agile Cigar Review on the Tatuaje TAA 2017
Feb 13, 2018: We reported not on the AVO 30 Year Anniversary releases
Feb 13, 2019: We assessed the Diesel Whiskey Row Robusto
Feb 13, 2019: We reported on the JSK Tyrannical Buc
Feb 13, 2019: We reported on the JSK Nuggs
Feb 13, 2020: We reported on the Camacho Nicaragua
Feb 13, 2020: We reported on the AVO North-South Regional Editions
Feb 13, 2020: We reported on the AVO Classic Maduro returning as a regular production offering
Feb 13, 2020: We reported on XXII Festival del Habano