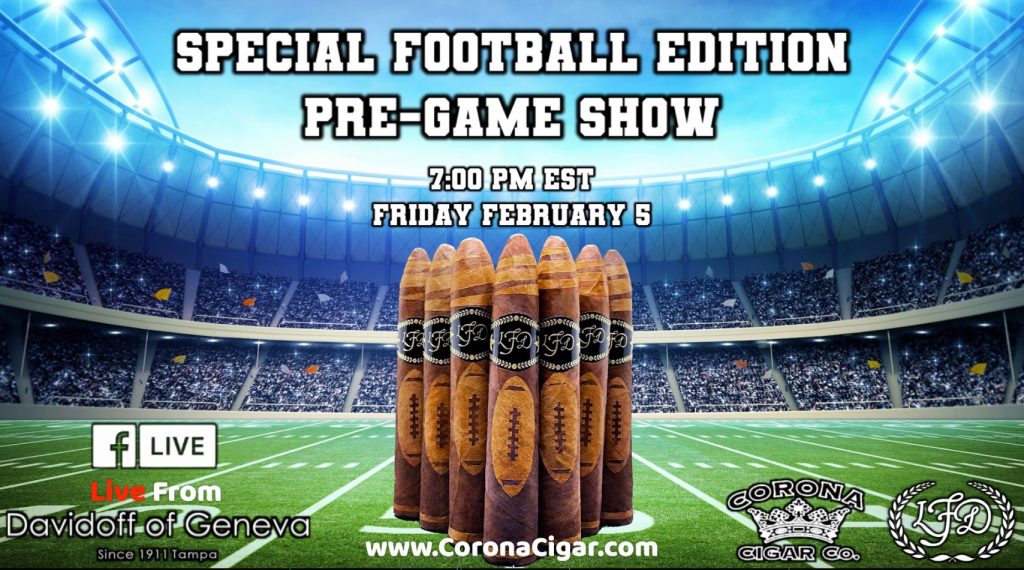 On February 5, 2021, Bear Duplisea and I were guests on a La Flor Dominicana podcast previewing The Big Game between the Tampa Bay Buccaneers and Kansas City Chiefs. The show was broadcast from Davidoff of Geneva in Tampa Florida and featured La Flor Dominicana Vice President of Sales Jonathan Carney, La Flor Dominicana owner Litto Gomez, and Corona Cigar Company/Davidoff of Geneva Tampa owner Jeff Borysiewicz. Bear and I are on the final segment where we weigh in on the matchup.
A replay of the show can be found on the La Flor Dominicana Facebook page.
This episode was day seven of a ten-day ten podcast tour I was a part of.
Our friends at Smokin Tabacco concurrently had an integrated livestream herf with the broadcast as a part of the night's activities.