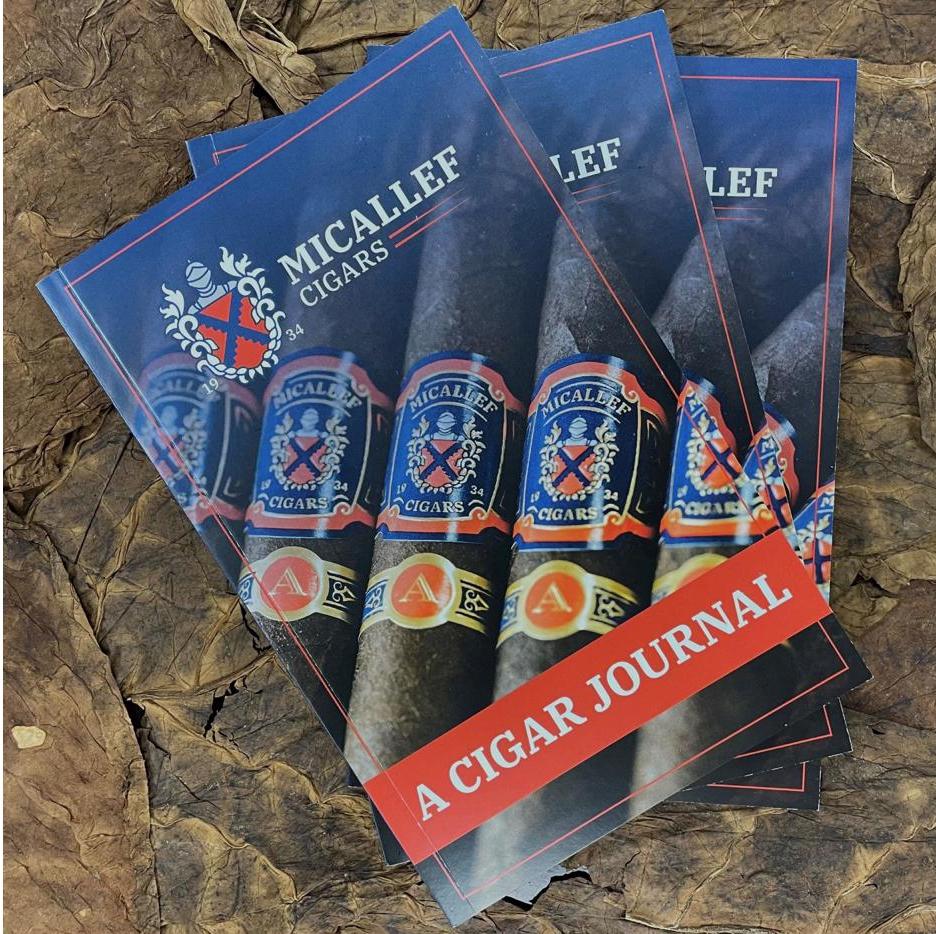 Micallef Cigars has announced it is releasing "A Cigar Journal." This is a primer geared for new cigar enthusiasts. The journal contains Cigar 101 content, and also highlights the contribution of women to the cigar industry. In addition, it provides journal pages for the consumer to record his/her cigar experiences. In addition, the company believes A Cigar Journal will strengthen the relationship consumers have with their current brick and mortar retails.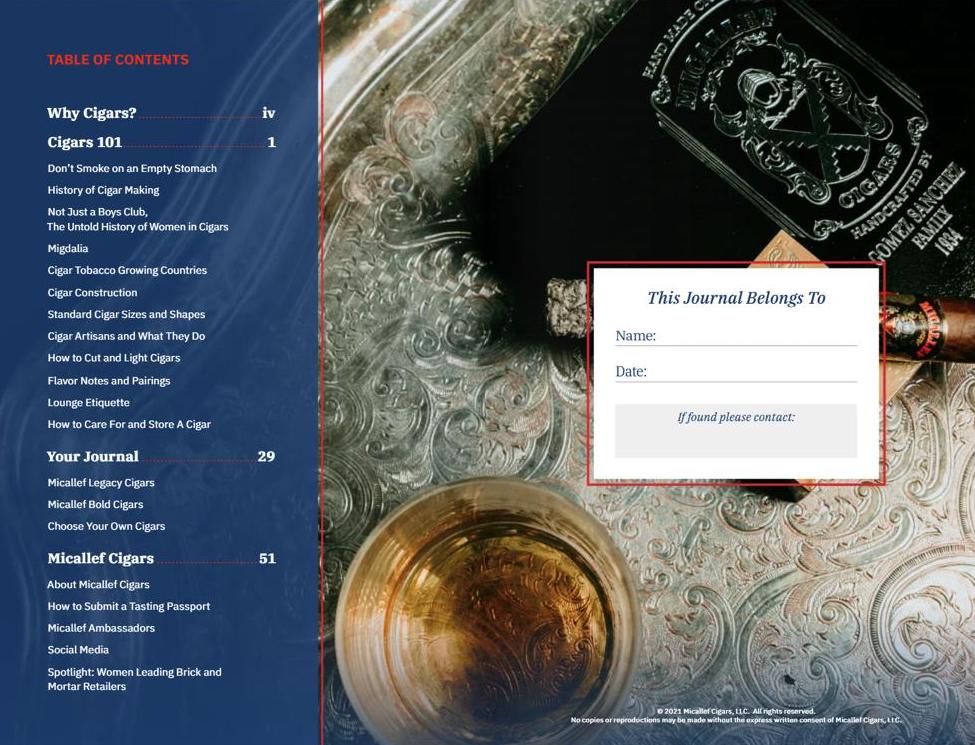 The company issued a press release discussing the "A Cigar Journal" project:
Micallef Cigars asks fundamental question, how do you create new premium cigar smokers?
"Reality is more people than ever are smoking weed; people are not anti-smoking. However, an anti-tobacco sentiment does exist. Too often conversations are focused on switching customers from one brand to another. That doesn't create healthy business. Growing the consumer base is good for everyone in the cigar industry, so let's get to work!" begs Dan Thompson, President of Micallef Cigars.
Starting today, Micallef Authorized Retailers may request complimentary copies of "A Cigar Journal" –- a primer for new cigar smokers. Developing a larger base of cigar smokers was one of the promises Micallef Cigars made to the Premium Cigar Industry in their open letter dated January 2020.
"A Cigar Journal" is the one stop shop for 'Cigar 101' information every new smoker wants to ask. Topics range from "Don't Smoke on an Empty Stomach" through "Cigar Lounge Etiquette". Everyone in the cigar community once asked, "How to Cut & Light" and quickly graduated to "Cigar Notes & Pairings". All while trying to conquer the jargon "Cigar Sizes and Shapes" and recall the geography of "Cigar Tobacco Growing Regions".
A perplexing and somewhat intimidating lifestyle at first, new cigar smokers are best assisted by brick and mortars in addition to their friends. Micallef Cigars' journal not only helps answer questions; readers may memorialize cigar bands and record notes as their journey unfolds.
"When I first started smoking cigars … it was a bit overwhelming. As a new smoker, I wished for a guide that contained all the basic knowledge. Now, I have a handbook to share with friends not yet inducted into our great community. Discovering cigars should be fun, and the journal gives people a better path for their journey." Said Amanda Micallef, Vice President of Marketing.
In addition to the anticipated content any new brother or sister of the leaf will need, the Journal highlights the Untold History of Women in the cigar industry from inception through present day.
Amanda continued "I was surprised and happy to learn the significant role women have played in the cigar industry for centuries. Women are involved in every aspect, from seed to shelf."
The Cigar Journal provides an elevated experience for the new smoker extending beyond the initial visit to a Brick and Mortar.
"Cigars are for everyone. Cigars bring people together, it's about friendship. Online retailers can't create a relationship with their customers, they don't provide an experience or a community. Brick and Mortar lounges are the best place for a new smoker to start and we wanted to create a tool to help our Authorized retail partners reach and guide new consumers." Said Al Micallef, founder of Micallef Cigars.
The digital version of "A Cigar Journal" is published here.
Requests for "A Cigar Journal" may be made here.
Specifications of "A Cigar Journal"
Wrapper: 16 pt. Card Stock Gloss
Binder: Perfect Binding
Filler: 70lb Uncoated Paper
Color: Full
Height: 8.5 inches
Width: 5.5 inches
Depth: 0.16 inches
Pages: 66
Weight: 124 grams
Words: 9,216
Pictures: 30
First Edition: March 8th 2021 International Women's Day
MSRP: $12
Complimentary to All Micallef Cigars Authorized Brick and Mortar Retail Partners
Photo Credits: Micallef Cigars