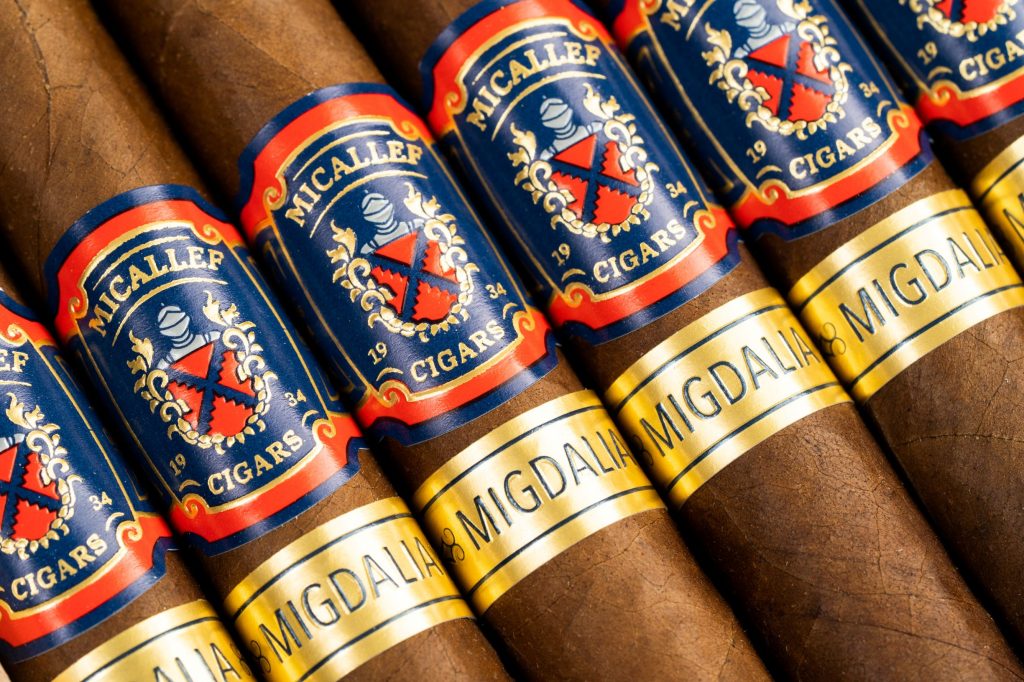 Micallef Cigars has announced the Migdalia Special Edition (SE). It's a cigar meant to honor strong women. The announcement coincides with International Women's Day scheduled on March 8th of this year. The release is meant to spotlight the impact of strong women across all industries and walks of life, including the cigar business. The Migadalia Special Edition is a 5 x 40 corona-sized vitola, and it becomes the fourth vitola in the line.
"For too long, a myth existed proclaiming cigars are the domain of men, and nothing is further from the truth. Today, women play an integral role across every stage of the cigar industry. At Micallef women make up more than half our team across manufacturing, marketing, and sales. I'm lucky to have been surrounded by strong women at home and professionally my entire life. Not only are we celebrating the amazing women in our lives, Micallef Cigars is doubling down on our commitment to women across our business, the industry, and consumers. Our dream is Micallef Cigars will be known as one of the best products and experiences for all cigar lovers, men and women, when they chose us as business partners or as consumers." said Dan Thompson, President of Micallef Cigars in a press release.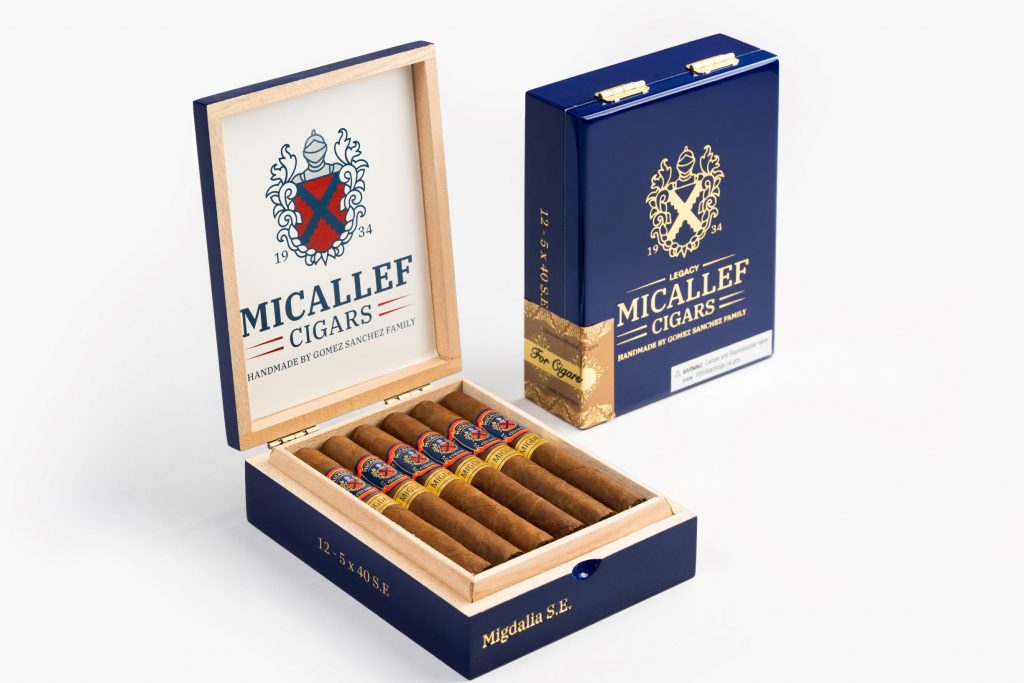 Migdalia is a line created by Migdalia Sanchez, the matriarch of the Gomez-Sanchez family, the manufacturing partners of Micallef Cigars. According to Micallef Cigars:

At the early age of 16, Migdalia Sanchez began her studies at the School of Tobacconists in Havana. Migdalia graduated a year later and started work at the Partagas factory. There she quickly stood out as one of the best cigar rollers. Additionally, she acquired knowledge of the industry in manufacturing and planting tobacco. Migdalia rose to prominence as one of the best cigar rollers in the industry and began representing Cuba in international expositions. Her travels worldwide showcased her heritage and talents, including visits to Spain, Chile, Peru, and Sweden. Migdalia won the prestigious Carlos Balinos Medal several times in recognition of her skills. Leaving Cuba in 1998 to join her family in Mexico, she continues to work in the cigar business. Today, she splits her time between Miami and Estelí, where she works with sons Edel and Joel Gomez-Sanchez to craft Micallef's Legacy line at the Micallef Cigars S.A. Factory.
Amanda Micallef, V.P. of Marketing at Micallef Cigars added, "We benefit from Migdalia's lifelong experience and incredible talent. There's no question she is a strong woman, but she's the rule, not the exception. It doesn't matter where you look; there are strong women everywhere, from home to our front-line workers, to executives in every industry; strong women walk among us. They may be your mother, sister, partner, or friend, they touch our lives every day, and we want to take a moment and celebrate them."
Al Micallef, Founder, is passionate about women. "I always have women leaders in my companies. Women are loyal and incredibly hard-working; they bring a different and important perspective. It's time we use our platform to shine a light on the significant contributions of women and to highlight cigars as a pastime men and women can both enjoy!"
The Micallef Migdalia SE is described as a medium strength smoke featuring a San Andrés Habano wrapper over a Sumatra binder and a combination of Nicaraguan and Dominican fillers.
Pricing of the Micallef Migdalia is set at $12 for a single cigar and $144 for a box of 12.