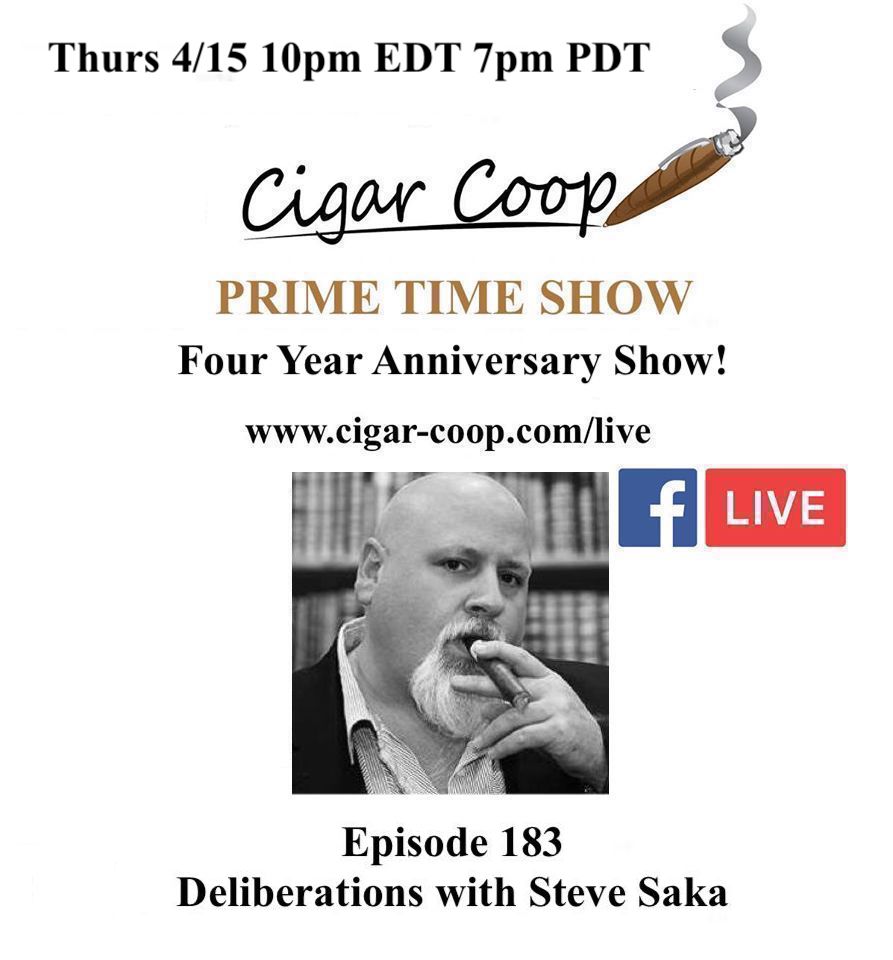 Tonight the Prime Time Show celebrates four years streaming! Our guest of honor tonight is the one and only Steve Saka of Dunbarton Tobacco & Trust.
When we started the Prime Time Show in 2017, our goal was to be the cigar industry's podcast. One key part of our industry talk is our Industry Deliberations segment – which has been a part of the show since Episode 1. Tonight, we devote the entire show to industry deliberation topics and get Steve's opinion on them.
You won't want to miss this one!
Tune in live at a 10 pm Eastern/7pm Pacific. If you miss us, you can catch Prime Time at any time on Facebook, Google Play Music, iTunes, Podbean, and YouTube. The Prime Time Show – all about industry people and industry talk.