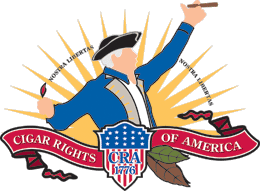 Cigar Rights of America (CRA) has issued the first statement on the U.S. Food and Drug Administration (FDA)'s proposed ban on flavored cigars.
CRA issued the following statement:
It is unclear at this time if the intended ban will apply only to mass-market flavored cigars. FDA intends to address this issue in the preamble to any proposed product standard rule, however, there is ongoing litigation regarding premium cigars and under a definition adopted in a recent court case, a premium cigar does not have a characterizing flavor other than tobacco.

FDA intends to publish a proposed rule in the next year. Before the affective date of any rule, there will be an opportunity for the public to comment.
CRA's statement comes the day after the FDA announced it is moving forward with a plan to ban menthol cigarettes and all characterizing flavors in cigars.