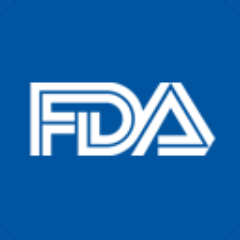 Today the U.S. Food and Drug Administration (FDA) announced it is moving forward with a plan to ban menthol cigarettes and all characterizing flavors in cigars. The agency is working on codifying the new regulations and the next step will be to publish the proposed rules in the Federal Register, allowing an opportunity for public comment.
The FDA cited youth usage as a reason for moving forward with these bans. The FDA claims 74% of youth aged 12-17 who use cigars say they smoke cigars because they come in flavors they enjoy. The FDA also says that of youth who have ever tried a cigar, 68% of cigarillo users and 56% of filtered cigar users report that their first cigar was a flavored product. Finally, the FDA claims that in 2020, more young people tried a cigar every day than tried a cigarette.
"Together, these actions represent powerful, science-based approaches that will have an extraordinary public health impact. Armed with strong scientific evidence, and with full support from the Administration, we believe these actions will launch us on a trajectory toward ending tobacco-related disease and death in the U.S," said Acting FDA Commissioner Janet Woodcock in a press release.
Newly appointed HHS Secretary Xavier Becerra applauded the move, "Banning menthol in cigarettes and flavors in cigars will decrease the appeal of these tobacco products and strengthen health equity. Together, these actions represent powerful, science-based approaches that over time will help end the cycle of children becoming the next generation of smokers and eliminate long-perpetuated health disparities."
If the plan is implemented, the FDA says enforcement of any ban on menthol cigarettes and all flavored cigars will only address manufacturers, distributors, wholesalers, importers, and retailers. The FDA cannot and will not enforce against individual consumer possession or use of menthol cigarettes or any tobacco product.
In 2009, the FDA banned flavored cigarettes, but flavored cigars were allowed to stay on the market. The FDA thinks usage patterns shifted many people who were using flavored cigarettes to flavored cigars.