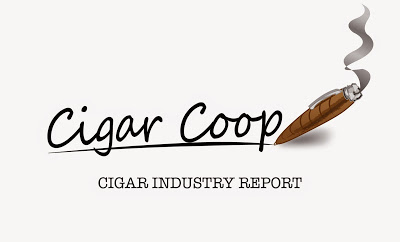 The Cigar Industry Report is a one-stop place to catch up on the activity here at Cigar Coop. It is a combination of the news reports, cigar reviews, and assessment updates we do throughout the week. In addition, each week we will look back at Cigar Coop history. Look for this report every Saturday morning at 8am Eastern Time.
Cigar Industry Report: Edition 431 (5/1/21)
The Headlines
Armand Assante Brings a Classic and Contemporary Approach as He Sets Sights on Return to Cigar Industry
This week we published our feature story covering the interview with did with actor Armand Assante. You can read about it here.
FDA Announces Plans to Ban Flavored Tobacco
We got the details on the U.S. Food and Drug Administration's plans to ban flavored tobacco. We also have Cigar Rights of America's response here.
The News
Product Coverage
Other News
Legislative News
Cigar Reviews
Assessments
Agile Cigar Reviews
Features and Blog
The Blog
Prime Time Podcasts
Prime Time Show
Prime Time Special Edition
Prime Time Jukebox
Upcoming Schedule
5/3: Prime Time Jukebox Episode 37: Out of the Comfort Zone #2
5/6: Prime Time Episode 186: George Brightman
5/11: Prime Time Special Edition 99: Liana Fuente, Arturo Fuente

On This Date…
On this date May 1st..
May 1, 2011: We published our Month in Review: April 2011
May 1, 2011: We assessed the Liga Privada No 9
May 1, 2012: We published Editor's Corner: Volume 1, Number 5: Grass Roots
May 1, 2013: We published Editor's Corner Volume 2, Number 5: April Fools Day 2013 in the Cigar Industry
May 1, 2013: We reported on Altadis USA's SLR Gen2
May 1, 2014: We reported on Sindicato by Sindicato Cigar Group
May 1, 2014: We did a pre-review on the 2006 Vintage Stout Corona by Bellatto / Caldwell / Sears
May 1, 2014: We published Editor's Corner Volume 3, Number 6: What We Do…
May 1, 2015: We reported on Gary Griffith departing House of Emilio and Emilio Cigars
May 1, 2015: We reported on Caldwell Cigar Company's The Last Tsar
May 1, 2015: We published Editor's Corner Volume 4, Number 6: Press and Release Part 1 – Chicken or Egg
May 1, 2016: We reported on the Kristoff Habano
May 1, 2016: We reported on the Kristoff Connecticut
May 1, 2016: We published Editor's Corner Volume 5, Number 6: Planning Cigar Reviews
May 1, 2017: We reported on the timetable for FDA Regulations being delayed by 90 Days
May 1, 2017: We reported on Mombacho Cigars naming Mo Maali National Sales Manager
May 1, 2017: We reported on the Crux Cigars Corona Gorda Sampler
May 1, 2018: We published Editor's Corner Volume 7, Number 6: Three Cs Add Up to One Big C
May 1, 2018: We reported of soft launch of the Drew Estate Liga Privada No. 9 Corona Viva
May 1, 2018: We assessed the Casa Fernandez Miami Tobacco Haven 30th
May 1, 2019: We reported on the Crowned Heads Las Calaveras EL 2019
May 1, 2019: We assessed the My Father 10th Anniversary Limited Edition 2018
May 1, 2019: We published Editor's Corner #99: Thoughts on Imperial Brands Exiting the Premium Cigar Business
May 1, 2019: We reported on Villiger Cigars North America plans to not attend the 2019 IPCPR Trade Show
May 1, 2019: We reported on the IPCPR naming a new Director of Federal Government Affairs
May 1, 2020: We assessed the Joya Copper Toro by Joya de Nicaragua