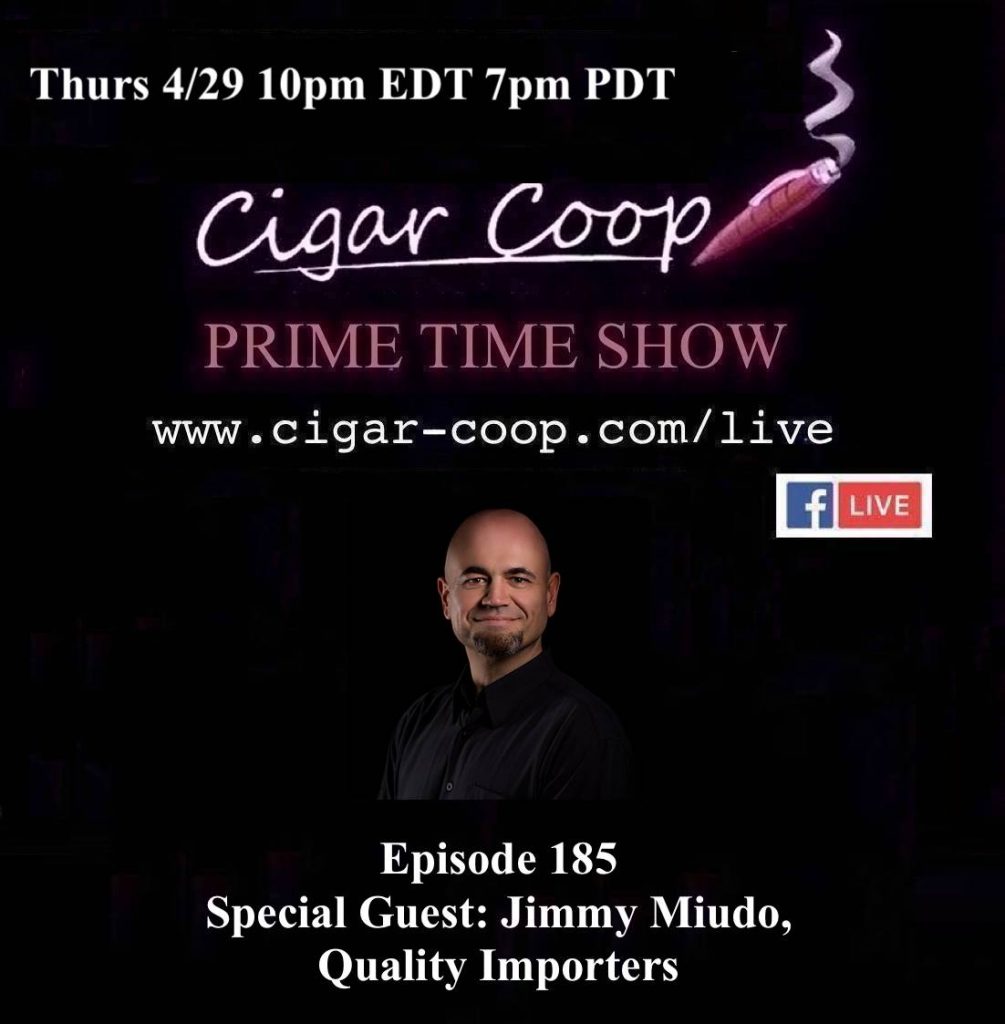 It's been a while since we have put accessories in the spotlight, and tonight we are joined by Jimmy Miudo of Quality Importers as our special guest.
Jimmy is the Vice President of Product Design and Marketing for Quality Importers and oversees a host of brands. We'll discuss Jimmy's history in the business and talk about all of the things going on at Quality Importers.
Plus we will be our Live True, Sopranos, Deliberation, and Cattle Baron Steak Question.
Tune in live at a 10 pm Eastern/7pm Pacific. If you miss us, you can catch Prime Time at any time on Facebook, Google Play Music, iTunes, Podbean, and YouTube. The Prime Time Show – all about industry people and industry talk.