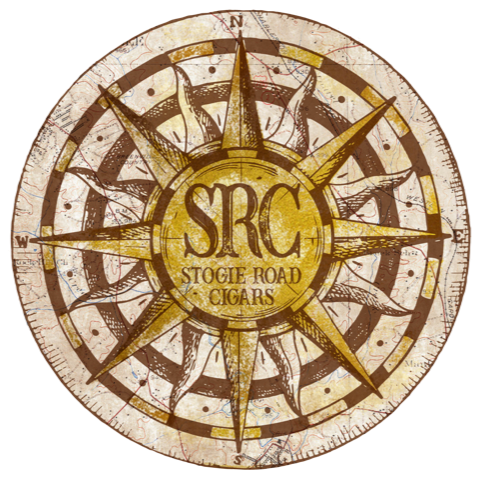 Stogie Road Cigars™ has announced it has moved production of its four core blends to Tabacalera Nuevo Nica SA in Estelí Nicaragua. This is a factory owned by Chris Weber, who also owns Veritas Cigars.
Previously Stogie Road Cigars™ were produced at Tabacalera Kafie, the factory owned by Kafie 1901 Cigars owner Gaby Kafie.
"There will be a longer period of time than initially expected where product is not available except for what is remaining on store shelves.  The four blends have been reworked, or as I like to say they've been remastered and will make for worthwhile wait and experience for our customers. We have not just rebranded our core line but created a new look from packaging to new cigar bands. Stogie Road Cigars™ and Tabacalera Neuvo Nico SA, will create a Journey for our customers as they travel on the Stogie Road." said Kerry (Viajante) Horney, owner and founder of Stogie Road Cigars™ in a press release.
"Kerry has a passion for tobacco which is apparent in how he's approaching his current blends and his blends to come. Adding that he's a barber pole extraordinaire peaked [sic] my interest even more. It is a pleasure and an honor to work with Kerry and his brand in this endeavor." added Chris Weber owner of Tabacalera Nuevo Nica SA.
A press release by the company also stated, "You will see and taste the difference in the construction and flavor as these blends are reworked from the original blend."
Stogie Road Cigars is one of the more unique product lines in that the core portfolio consists entirely of barber-pole style cigars Each is available in a 6 x 50 format. The Core lines include EdiciónXXXV, Big Tony, Sweet Grass Gringo™, and SanDela.
The core blends consist of all barber-pole style cigars and will be available in a 6X50 vitola.
Stogie Road Cigars™ has also said it plans on keeping its pricing the same, between $9.00 and $12.00 MSRP.
In addition to owning Stogie Road Cigars, Kerry Horney also hosts a show on Facebook called Viajante's Stogie Road. The show is entering its 5th year and airs Thursday nights, 7:30 pm EST on the Viajante's Stogie Road Facebook page. He also used to be a cohost of the Protecting the Legacy podcast.