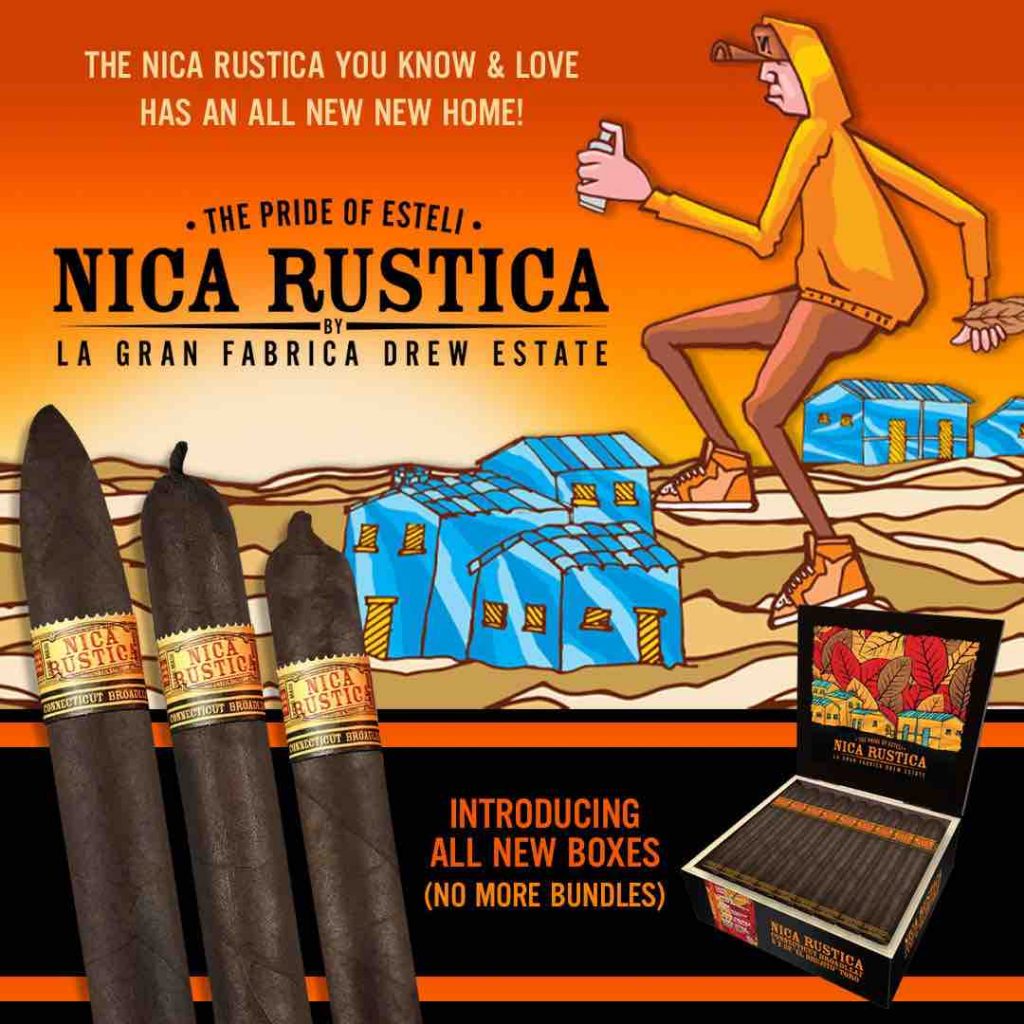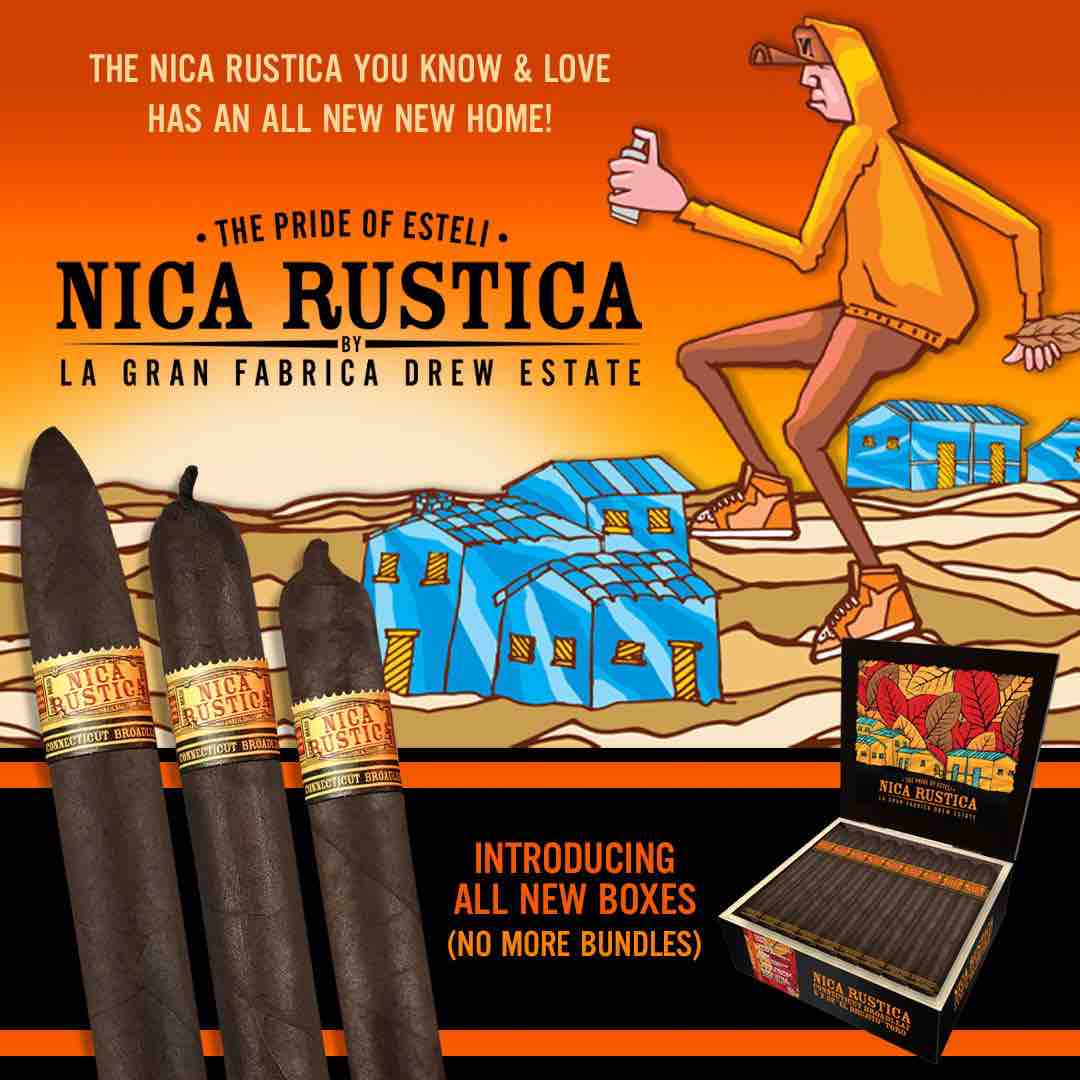 On day seven of Drew Estate's #DEBonanzaTakeover for 2021, the company announced it is revamping and rebranding its Nica Rustica line. In addition to receiving new packaging, the current Nica Rustica offering has now been renamed to Nica Rustica Broadleaf.
In a press release, Drew Estate President Jonathan Drew said, "We did NO JUSTICE to this beautiful brand the first time around, but now you're hometown heroes, Drew Estate, are ready for redemption as we re-launch Nica Rustica with a newfound conceptual lens, commitment to excellence, and overarching strategy that I personally warranty to make the good people of Estelí super proud of us. Come join Willy, Pedro, Frank and me for the big debut on the Drew Estate Freestyle Live: Special Edition, which will air on Thursday, May 6th, from 7 p.m. to 9 p.m. on Drew Estate's Facebook Live page (facebook.com/drewestatecigar)."
Nica Rustica was introduced in 2013 as a brand that paid homage to the people of Estelí, Nicaragua. The new packaging and artwork was painted by Subculture Studios' lead artist Richard "Dog" Diaz. As part of the Nica Rustica relaunch, Diaz drew inspiration from the barrios of Estelí. The "El Brujito" image of a shaman (or witch doctor) that was carved in stone by Pre-Colombian indigenous folk living near Estelí more than 6,000 years ago is retained in some parts of the presentation, but respectfully minimized in the new rendition.
Nica Rustica's current black bundle packaging is now moving to 25-count boxes. The blend to Nica Rustica is remaining the same featuring a Connecticut River Valley Broadleaf Medium wrapper, Mexican San Andres binder, and Nicaragua fillers from Estelí and Jalapa. The three sizes are also remaining the same: Belly (7 1⁄2 x 54, Belicoso; $6.48/cigar, $161.53/box), El Brujito (6 x 52, Toro; $5.76/cigar, $143.93/box) and Short Robusto (4 1⁄2 x 50; $5.04/cigar; $125.93/box)
Jonathan Drew added, "When Drew Estate opened its doors in Estelí in 1998, the mission, philosophy and mantra was to unite New York City and Nicaragua to birth a cigar company unlike any that the world has ever experienced. From our earliest days, the most important core value was our bond to Estelí, the newly proclaimed 'Mecca of Cigars.' Nica Rustica has always been a high tribute to our Nicaraguan colleagues and community, as well as toward its boundless future. This redo is long overdue, and we nailed it in every aspect. We are investing huge Swisher money behind this brand, believe that."
The revamped Nica Rustica line will be available beginning in July.
#DEBonanzaTakeover for 2021, is a series of new product announcements Drew Estate has planned for the year.