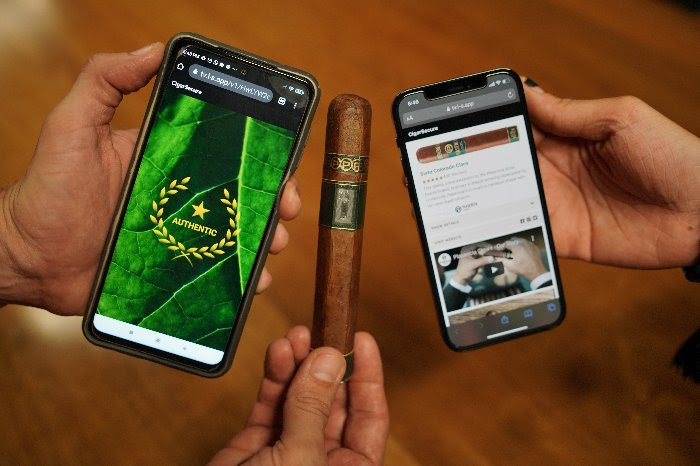 Plasencia Cigars has announced it has teamed with LegacySecure to implement a smart chip in its cigar bands that can be used to provide information to cigar retailers and consumers. The new technology will be implemented into every band of Plasencia's Alma Fuerte Sixto l Hexagon Colorado Claro cigar and box. A debut of the technology was made at Tobacco Plus Expo (TPE) 2021.
The technology requires no applications. An end-user can simply tap their phone (iPhone 10 and above and all Android phones) against the smart chip. This will allow the cigar to be authenticated and will open a webpage to get more information on a cigar. This includes high-resolution photos and information about the cigar's blend, tasting notes, and other unique information. It also includes history on the Plasencia family as well as information on Plasencia's cigar-making process. End users will have the opportunity to provide their valued opinions as this technology allows consumers to rate the cigar.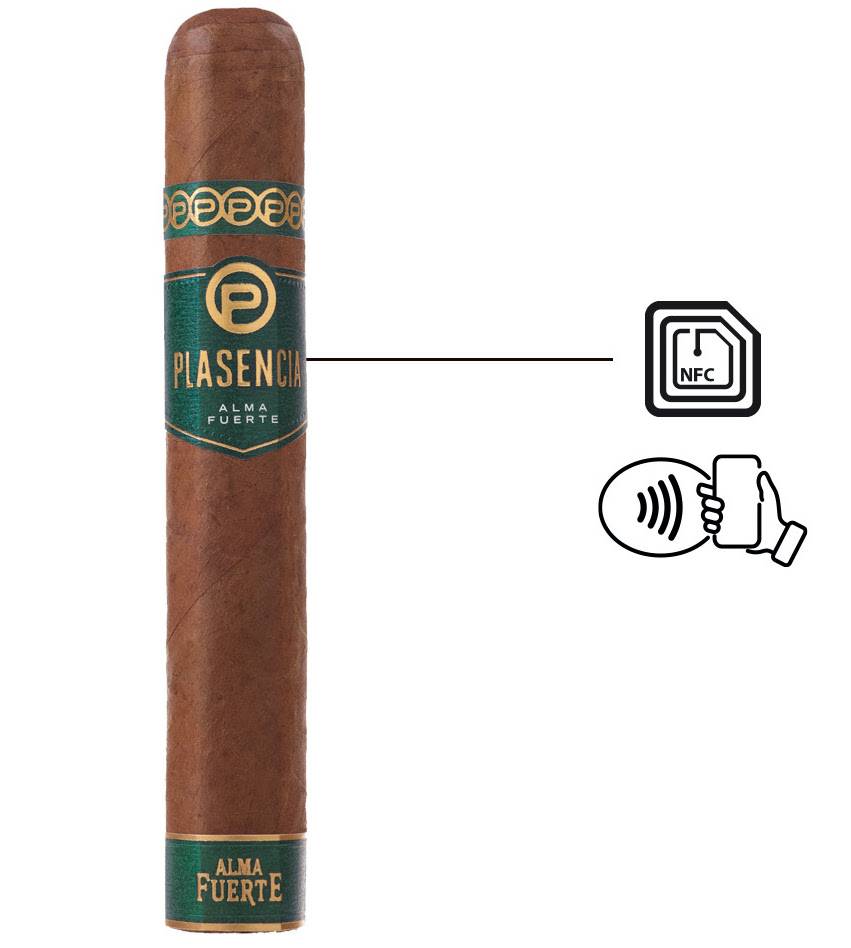 The technology used is NFC (the same tech that powers Google and Apple Pay). NFC may need to be enabled on your Android.
In a press release. Plasencia Cigars CEO Nestor Andres Plasencia stated: "Our family's tobacco tradition is 156 years old this year because the previous Plasencia family generations combined hard work, constant thirst to improve, and forward-minded thinking. Our collaboration with LegacySecure to bring forth this unique technology is another step in our constant evolution. We look forward to sharing our unique tobacco history with the public while giving them another platform to communicate with us."
The Alma Fuerte Sixto l Hexagon Colorado Claro with the LegacySecure smart chip will begin shipping in June.
Photo/Image Credits: Plasencia Cigars