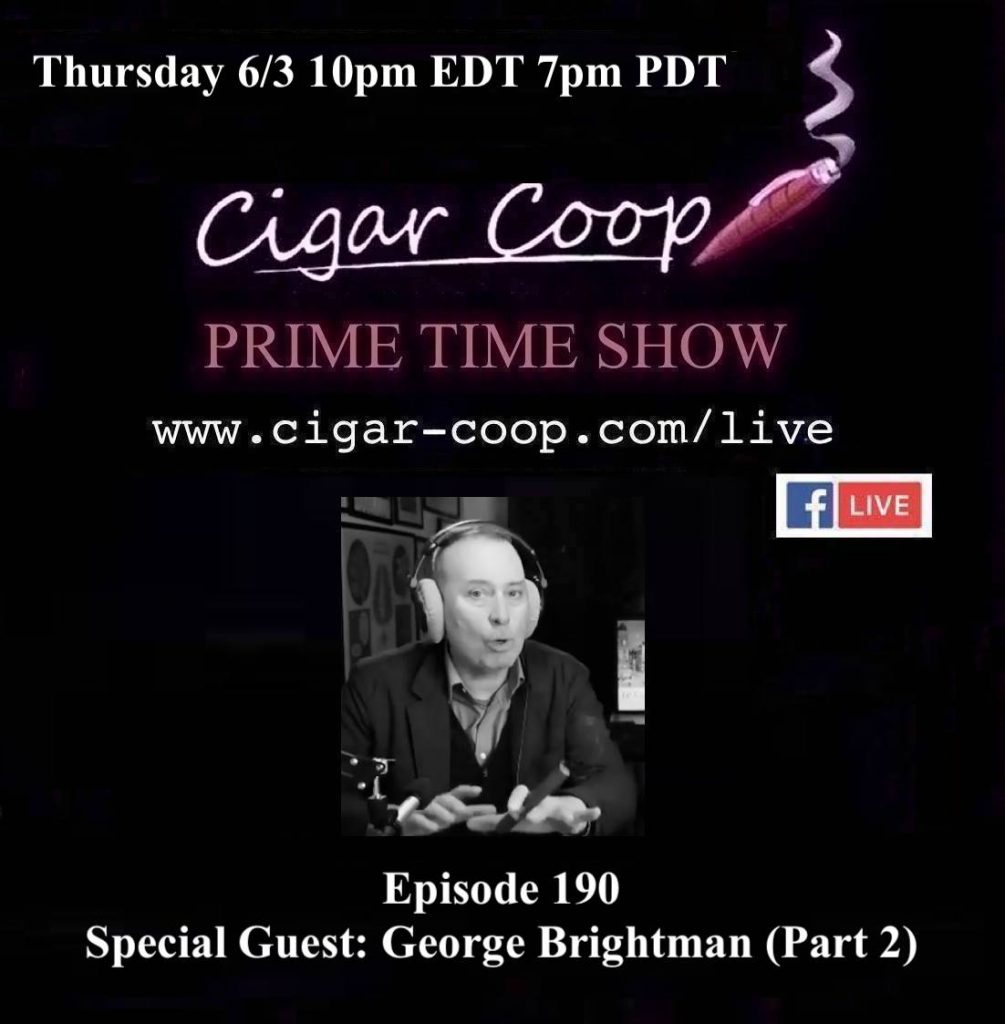 Tonight we welcome back the one and only George Brightman as we continue to recap is amazing career.
George has seen it and done it all in the cigar industry; and has met a lot of players. We will pick up where we let off on Episode 186 and continue to follow George's journey in the cigar industry as well as get his thoughts on the industry in general. I'm sure there will be some great stories along the way.
Plus we will have our Live True, Sopranos, Deliberation, and Cattle Baron Steak segments.
Tune in live at a 10 pm Eastern/7pm Pacific. If you miss us, you can catch Prime Time at any time on Facebook, Google Play Music, iTunes, Podbean, and YouTube. The Prime Time Show – all about industry people and industry talk.