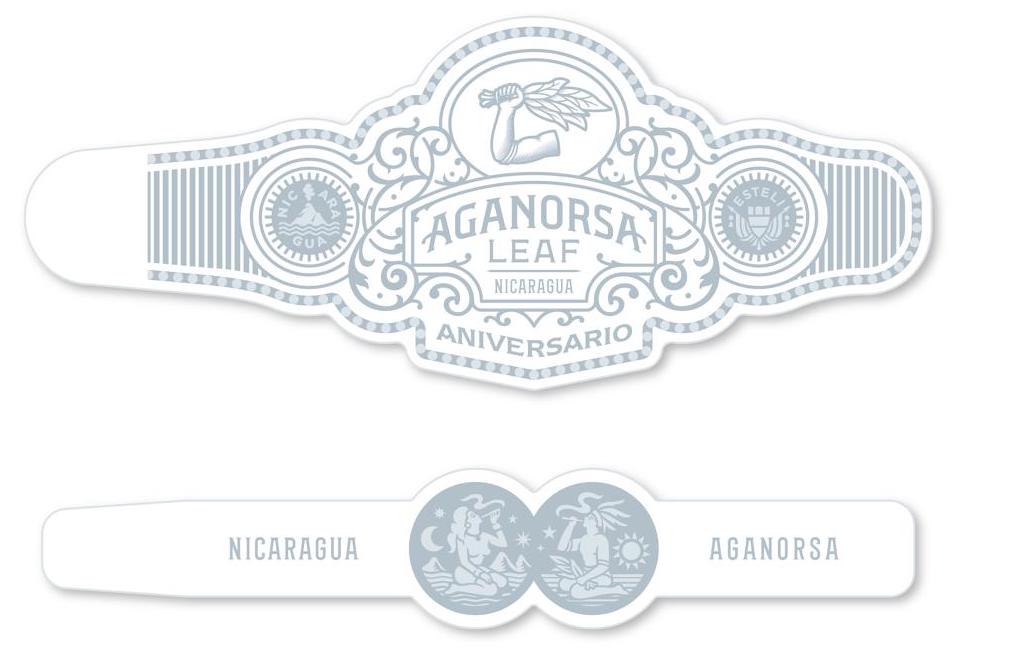 Aganorsa Leaf has announced two new sizes of its Aganorsa Leaf Maduro line in the form of a Toro and Short Churchill. These cigars will debut at the 2021 Premium Cigar Association (PCA) Trade Show in Las Vegas, Nevada. The Toro size will be made available exclusively for PCA Trade Show attendees while the Short Churchill will be made available for retailers part of the Aganorsa Select program.
The other major change is the Aniversario line is now dropping the Casa Fernandez name. The boxes and bands will now emphasize the Aganorsa Leaf Maduro.
The Aniversario line has been released on a near annual basis in different formats. In 2020, the Aniversario Maduro made its debut featuring a 109 cap. The blend features Aganorsa Leaf's proprietary Shade Grown Corojo Maduro leaf over all-Aganorsa Leaf tobaccos. Both sizes are box-pressed with the Toro measuring 6 x 54 and the Short Churchill measuring 5 3/8 x 48. A total of 1,500 ten-count boxes of the Toro and 1,000 ten-count boxes of the Churchill will be produced. Both cigars are priced at $13.75 and will ship in August.
"The Aniversario Maduro blend was a massive hit last year and there was great demand for this cigar to return to the market," states Terence Reilly, Vice President of Sales & Marketing in a press release. "We also updated the packaging to make it clear this is an Aganorsa blend when consumers see it in the humidor."
The PCA Trade Show opens July 10, 2021, in Las Vegas, Nevada.
Image Credit: Aganosa Leaf