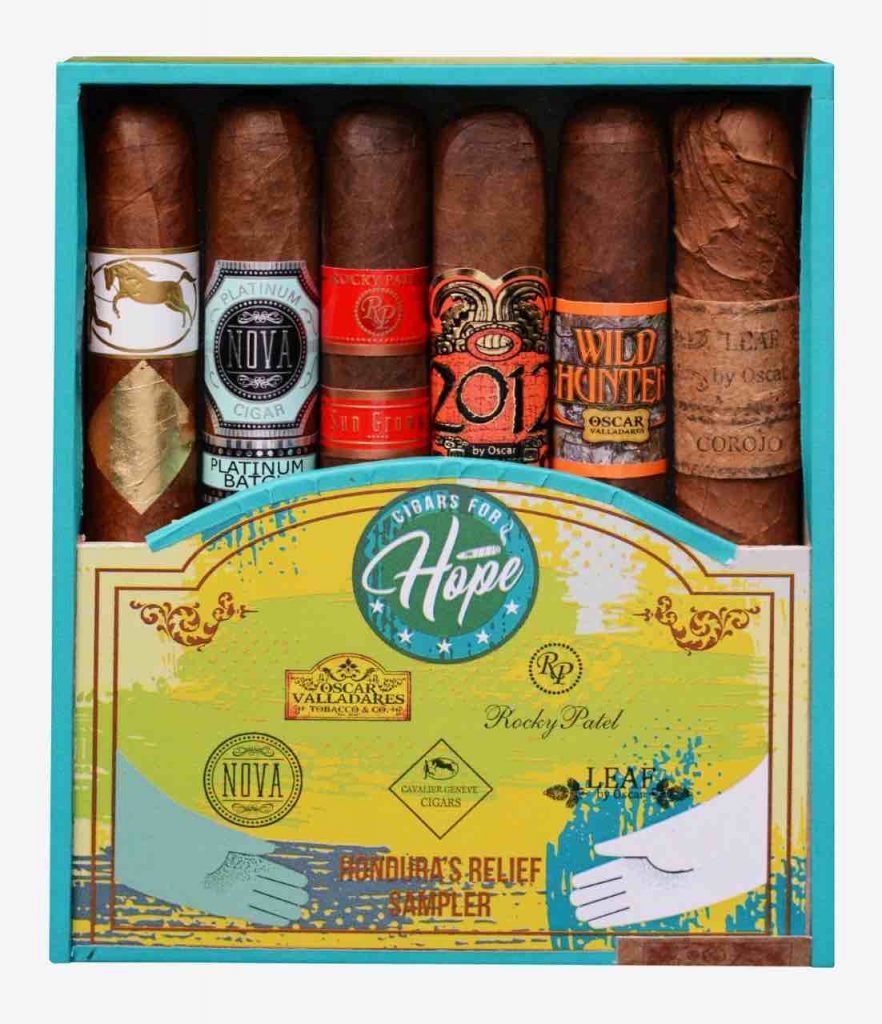 In 2020, the country of Honduras was affected by two major storms, Tropical Storm Eta and Hurricane Iota, while in the midst of the COVID-19 pandemic. More than four million people were affected, and estimates are 2.5 million of those people are in need.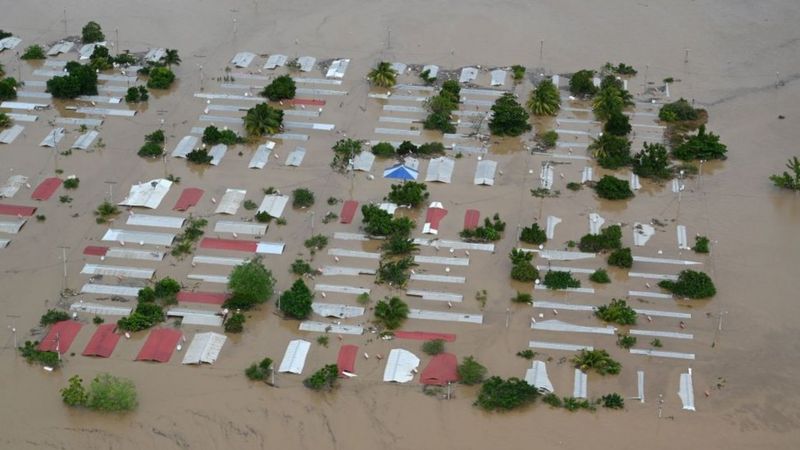 For this reason Oscar Valladares Tobacco, Rocky Patel Premium Cigars, Leaf by Oscar, Nova Cigars, and Cavalier Genève have taken the initiative to release a six-cigar sampler box that they have named CIGARS FOR HOPE. Proceeds from the sales of the sampler will raise funds to help with medicine, clothing, supplies, food to the affected communities, shelters, and hospitals.
Only 2000 of these samplers are available and the cigars (Toro size) included are:
Wild Hunter Natural
2012 by Oscar Corojo
Leaf by Oscar Corojo
Nova Platinum Batch
Cavalier Genève White Series
Rocky Patel Sun Grown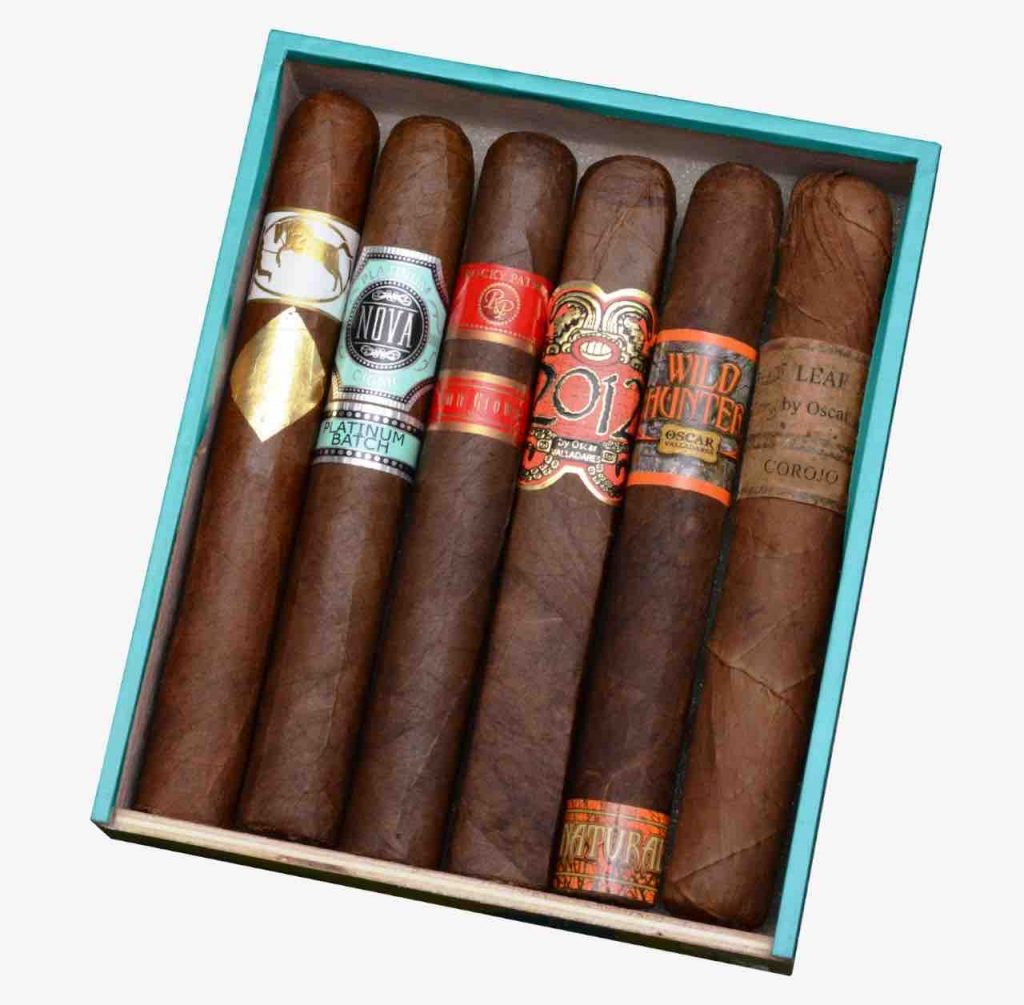 The sampler will be available this week. At press time the following retailers had ordered the sampler.
Leaf and Bean (Pittsburgh, PA)
The Cigar Shop (Myrtle Beach, NC)
Tailored Smoke Cigar Lounge (Charlotte, NC)
Norwood Royal Cigars (Chicago, IL)
Tobaccology (Manassas, VA)
Neptune Cigars (Miami, FL)
Cigar Store and Lounge by CDOT (Houston, TX)
The Leaf Affair Cigar Shop (Killeen, TX)
The Smoking Dog (Maple Shade, NJ)
Weston Tobacco (Weston, MO)
World Famous Cigar Bar (Fort Myers, Gulf Coast, FL)
Open Door Cigars (Fayetteville, AR)
One Eyed Jacks Fine Tobacco Lounge (Bentonville, AR)
Mike's Cigar Room (Conroe, TX)
Cigar Direct (Tampa, FL)
Big Humidor Cigar (Bridgeville, DE)
Widmer's Tobacco Shop (Holmes, PA)
North Suffolk Cigars (Suffolk, VA)
Cigar Cave Lounge (Palm Harbor, FL)
Habana Port Cigar Merchants (Martairie, Baton Rouge, LA)
Smoke Inn (Vero Beach, FL)
Maduro Cigar and Bar (University Park, FL)
The Cigar Hut (Levittown, NY)
Cutter's Cigars (Brandon, FL)
Burn by Rocky Patel (Pittsburgh, PA)
Maduros Cigar Lounge (League City, TX)
Bongo Ron's Cigar and Lounge (Old Saybrook, CT)
Photo Credits: Photos supplied by Oscar Valladares Tobacco & Co