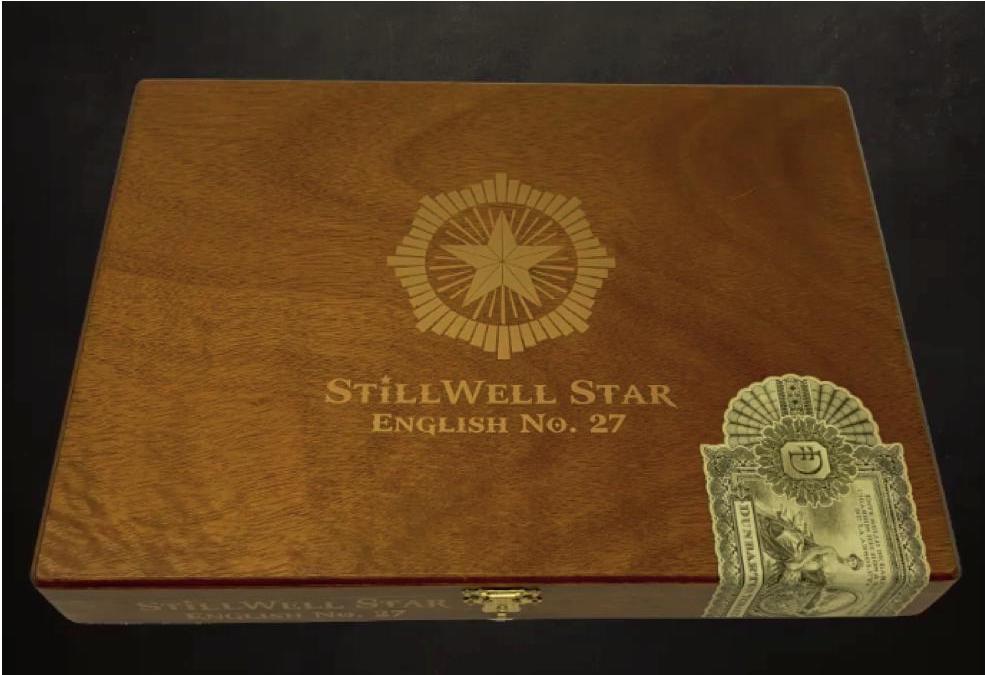 The cat is out of the bag. Dunbarton Tobacco & Trust's Steve Saka has announced the details around StillWell Star, a release that has been shrouded in mystery for the past six weeks. StillWell Star will be a line of four blends, being done in collaboration with Jeremy Reeves of famed pipe tobacco company Cornell & Diehl. It's a line of cigars that will feature different pipe tobaccos in each of the blends. The details around StillWell Star were announced on a Facebook Live hosted by Saka.
Saka admitted he has been a pipe smoker for over 30 years and for the past 20 years he has incorporated some of his favorite pipe tobaccos into his created cigar blends for personal enjoyment. During the COVID-19 pandemic, Saka decided to explore the concept more and see if he could scale from a personal cigar to a brand.
For the project, Saka turned to Jeremy Reeves of Cornell & Diehl. Cornell & Diehl has experience with many of the best luxury pipe blends out there including G.L. Pease, BriarWorks, Two Friends, and Drucquer & Sons. It turned out that Reeves was also a cigar smoker and Dunbarton Tobacco & Trust was one of his favorite blends. When Saka told him of what he was doing with the personal blends, Reeves was equally intrigued and the project was underway.
The cigar and pipe tobacco components are said to be among the finest available. The pipe tobacco recipes were crafted by Reeves in small batches. Saka worked on the cigar ligas to showcase and enhance the nuances that each of the pipe tobaccos that are being incorporated brings to the cigar.
The name StillWell Star was inspired by Saka's own personal experiences smoking a pipe. Saka says smoking a pipe involves needed to be "still" to be rewarded with the wellness of the experience.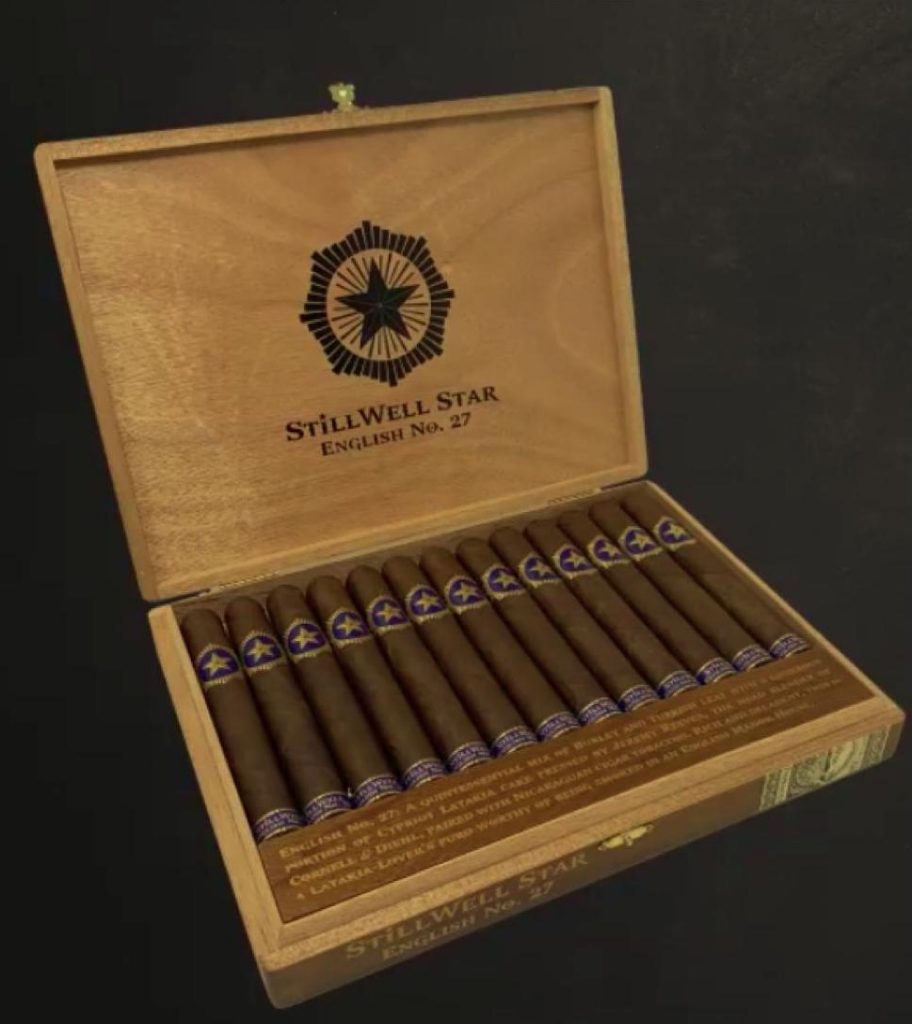 The four blends are:
Aromatic No. 1
This is described as the "finest" of aromatic Black Cavendish, Golden Virginia, and Burley pipe tobaccos added to a mild Nicaraguan puro to provide a smooth and pleasing smoking experience. The cigar is described as being in the mild to medium range and features a cabeza dulce (sweetened cap).
English No. 27
This is described as the "quintessential mix" of Burley and Turkish leaf with a generous portion of Cypriot Latakia pressed cake paired with Nicaraguan tobaccos. Saka said this cigar is a "Latakia lover's puro worthy of being smoked in an English Manor Home. The profile of No. 27 is described as medium to full.
Bayou No. 32
This is described as a combination of Bright and Red Virginia leaf with the most select St. James Perique pipe tobacco added to a Nicaraguan puro. It's described as a cigar that can provide a relaxing experience any time of the day. The profile of No. 32 is described as medium-plus.
Navy No. 1056
This is described as a crumble cake of stoved Red and Golden Virginias with a touch of "Naval Rations" combined with Orientals and Latakia blended with air-cured black cigar leaf. This cigar is described as rewarding the smoker with a unique, aromatic indulgence.
—
Each of the four blends is available in one size – a 6 x 52 Toro. The cigars are packaged in 13-count boxes. Each cigar is priced at a $15.30 SRP. The blends all use a San Andres Negro binder and each cigar is finished with a high priming Ecuadorian Habano wrapper. Production is handled out of the Joya de Nicaragua factory in Estelí, Nicaragua
Saka said that while Cornell & Diehl is the supplier of the pipe leaf they are not receiving any additional royalties from the sale of StillWell Star. He said the participation in this first-of-its-kind project is entirely out of their own passion and commitment to creating unparalleled smoking experiences.
StillWell Star will be showcased at the 2021 Premium Cigar Association (PCA) Trade Show opening July 10. Shipping is anticipated to be in late 2021.
At a glance, here is a look at Stillwell Star:
Blend and Origin
Wrapper: Grade A Ecuador Habano – High Priming
Binder: San Andreas Negro
Filler: Various – each blend is different (see above)
Country of Origin: Nicaragua
Factory: Fábrica de Tabacos Joya de Nicaragua, S.A.
Vitolas Offered
Toro: 6 x 52
Photo Credits: Dunbarton Tobacco & Trust