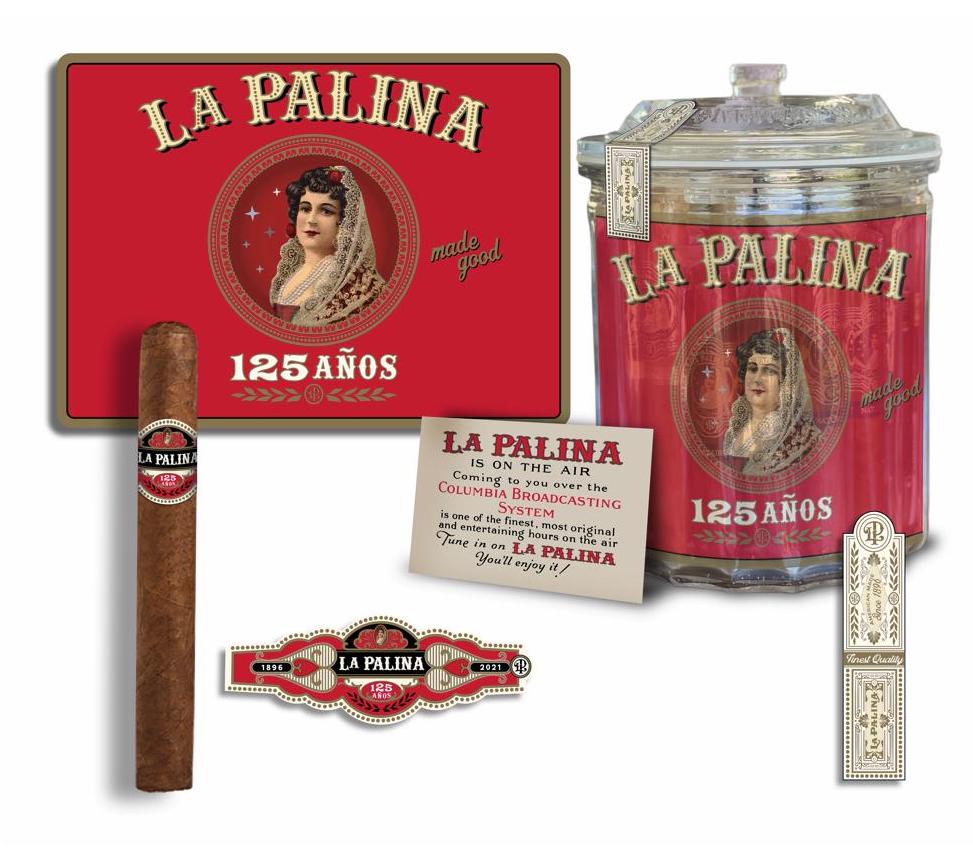 The 125th anniversary of La Palina Cigars is this year. To commemorate the occasion, La Palina will release a limited edition cigar. That cigar, the La Palina 125 Años, will make its debut at the 2021 Premium Cigar Association (PCA) Trade Show.
The La Palina 125 Años is a project done out of the Oliva Cigar factory in Nicaragua. The packaging of the cigar is in a turn-of-the-century styled glass jar humidor and retro-styled bands. According to La Palina, it was given access to the 'private stock' of Oliva Cigar's tobacco. The tobaccos are said to be rare and aged with proprietary methods. The cigar itself is a Toro that is rolled in a traditional Havana style finished with a pigtail cap.
"We felt it only suitable to work with a company with a tenured history as rich as our own. After all, Both Oliva Cigar and La Palina memorialize centenarian brand status. I truly feel that the founders of our respective companies– Melanio Oliva and Sam Paley — would be proud with what we have created with this project," stated Bill Paley in a press release.
The 2021 PCA Trade Show opens July 10th in Las Vegas, Nevada.
Photo Credit: La Palina Cigars