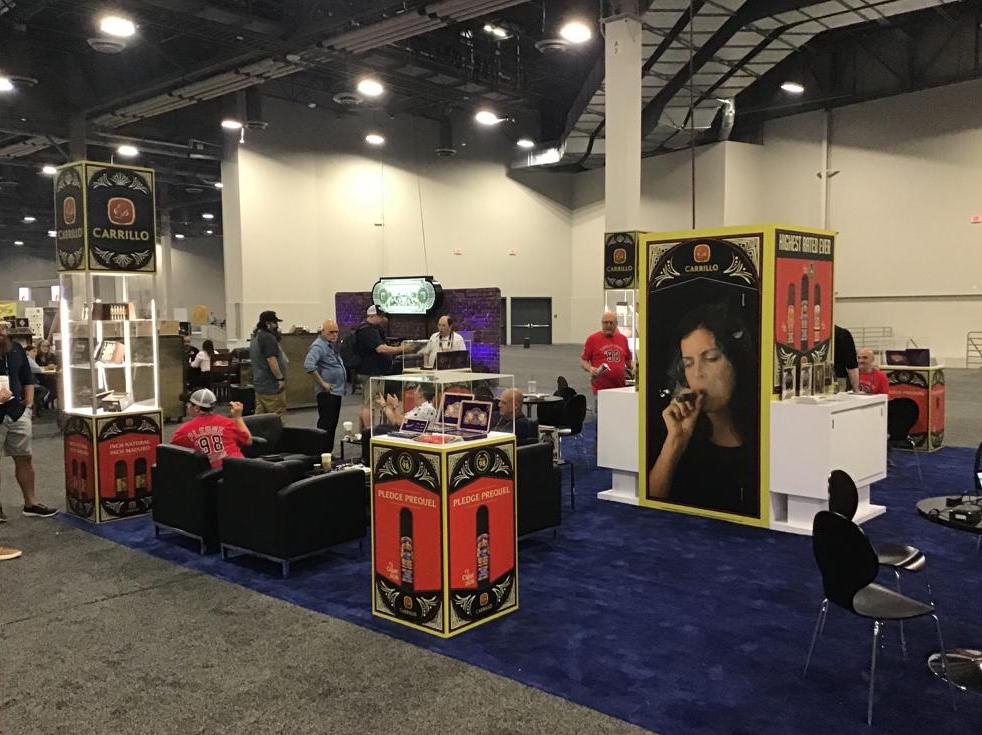 E.P. Carrillo has become the first manufacturer to exhibit two consecutive years as Cigar Aficionado's (CA) #1 Cigar of the Year, the industry's most prestigious award – namely because there wasn't any trade show in 2020. Still E.P. Carrillo has definitely been on fire the past few years. This year the focus was around the Perez-Carrillo lines, which saw the Pledge receive CA's #1 Cigar of the Year in 2020, the Encore receive #1 Cigar of the Year in 2018, and the La Historia receive #2 Cigar of the Year in 2014.
The Pledge was a cigar that would have been exhibited in 2020 if it wasn't for the COVID-19 pandemic cancelling the Trade Show. Going into this year's trade show, E.P. Carrillo announced a third size called Apogee, but it wasn't until the show opened that the dimensions of the cigar were revealed to be 6 1/4 x 58. A total of 3,000 boxes are being produced, but company owner Ernesto Perez-Carrillo Jr. told Cigar Coop that he hopes to make the Apogee into a regular production cigar in 2022.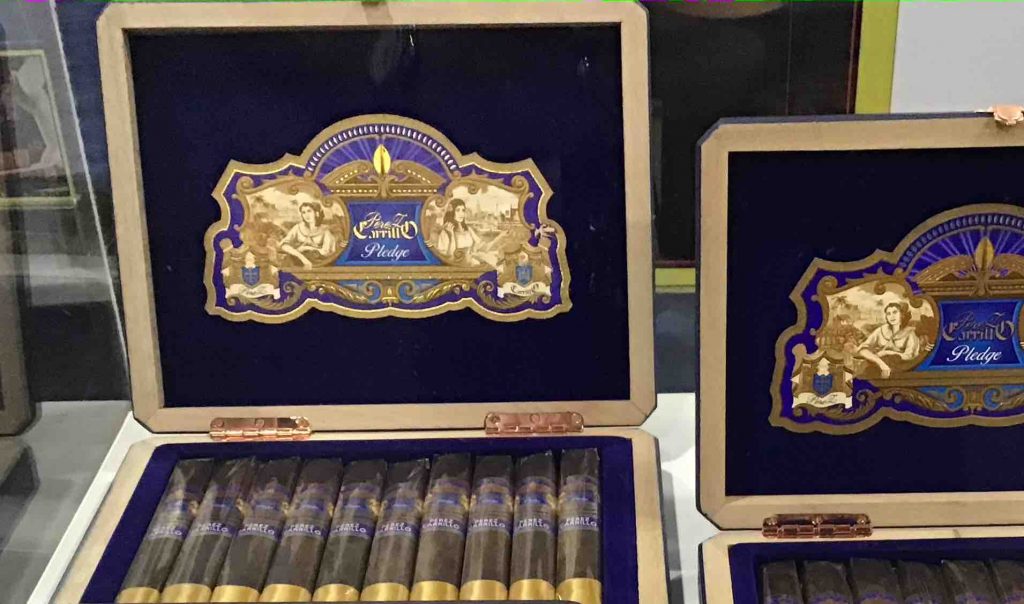 La Historia also received a line extension with the Parientes. The La Historia Parientes is a Lonsdale-sized offering measuring 6 1/2 x 43 and becomes the thinnest size in the La Historia line as well as the Perez-Carrillo pillar to date. Ernesto told Cigar Coop this will also start out as a limited production of 500 20-count boxes.
In addition, the three cigars from the Perez-Carrillo line that earned those #1 and #2 rankings from Cigar Aficionado are now available in the Trilogy Sampler. The includes the La Historia E-III (2014 #2), Encore Majestic (2018 #1), and Pledge Prequel (2020 #1).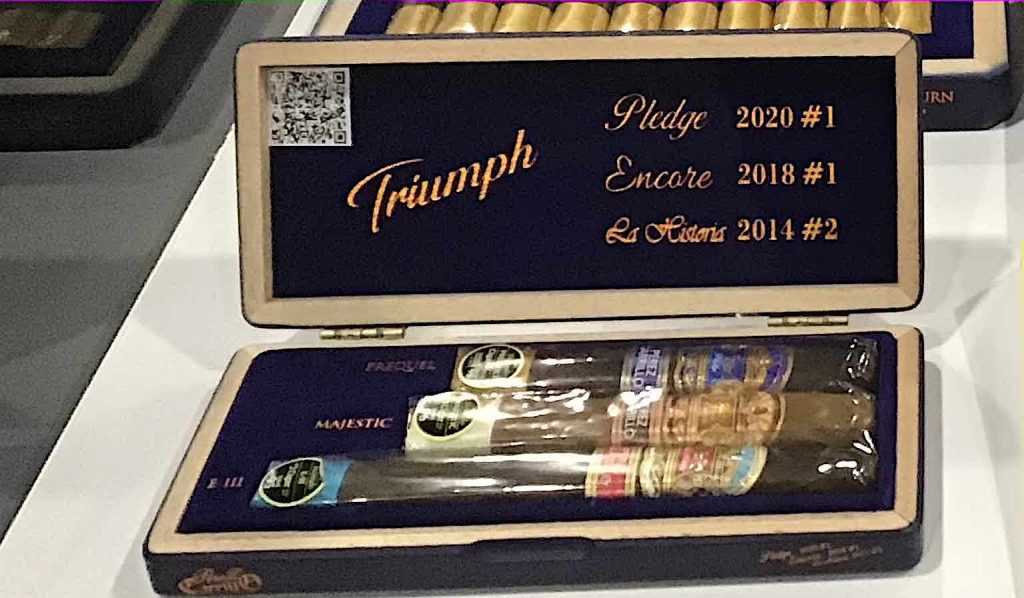 Finally, while there wasn't a new brand or line introduced, E.P. Carrillo has brought back one of its more popular lines – the Short Run. The Short Run Series was an annual release that ran from 2010 to 2016. Typically it was a limited one-and-done series, (although the 2016 release was brought back as an ongoing release). The 2021 edition is called the Short Run Retro 2021. The Short Run Retro 2021 features an Ecuadorian Habano wrapper over a Nicaraguan binder and a combination of Nicaraguan and Dominican filler. It is available in three sizes.
Interview with Ernesto Perez-Carrillo Jr, E.P. Carrillo
Note: Due to age restrictions, you might have to click on "Watch on YouTube" to play the video
Product Reports
Photo Credits: Erron Nielsen for Cigar Coop, unless specified otherwise.