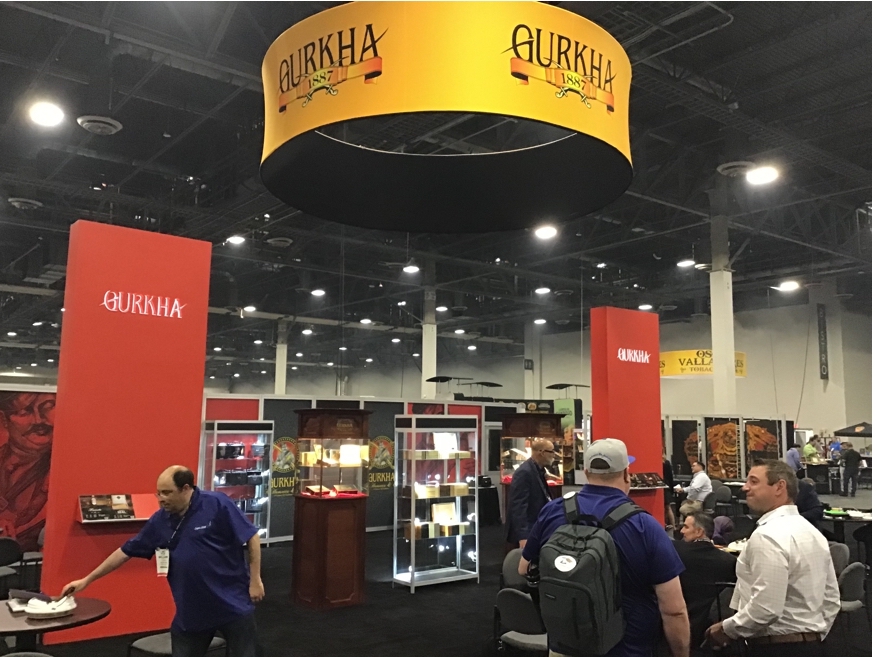 Gurkha Cigars was one of the larger booths at the 2021 PCA Trade Show. Our team got to the Gurkha booth on the afternoon of Day Three. Former Gurkha Chairman Kaizad Hansotia was not present, and the operations of the trade show were in the hands of Jim Colucci and Juan Lopez. While we didn't get a chance to do an interview with the Gurkha team, we did get a look at things happening with the company.
There was only one new line from Gurkha, and that was the Gurkha Revenant. This was down from previous years, but it wasn't a surprise. The company is still working to move forward following the resignation of Hansotia, and this was a trade show that was expected to have less attendance. What was a surprise was that Gurkha didn't announce its new products prior to the show.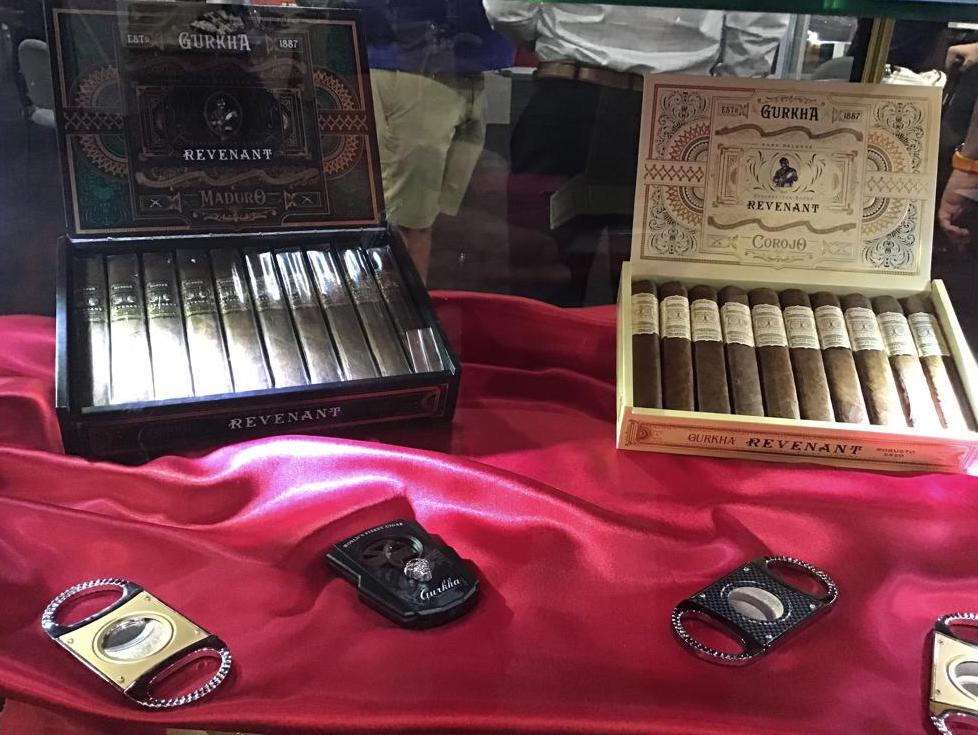 The Gurkha Revenant is available in both a Corojo and a Maduro. The line comes from Tabacalera El Artista and it marks the first time Gurkha has worked with this factory. One thing that we have seen over the past couple of years is Gurkha moving away from the elaborate packaging to simpler wrap-style boxes. I'd expect this to be more of a trend now that Hansotia is no longer involved with the day to day operations.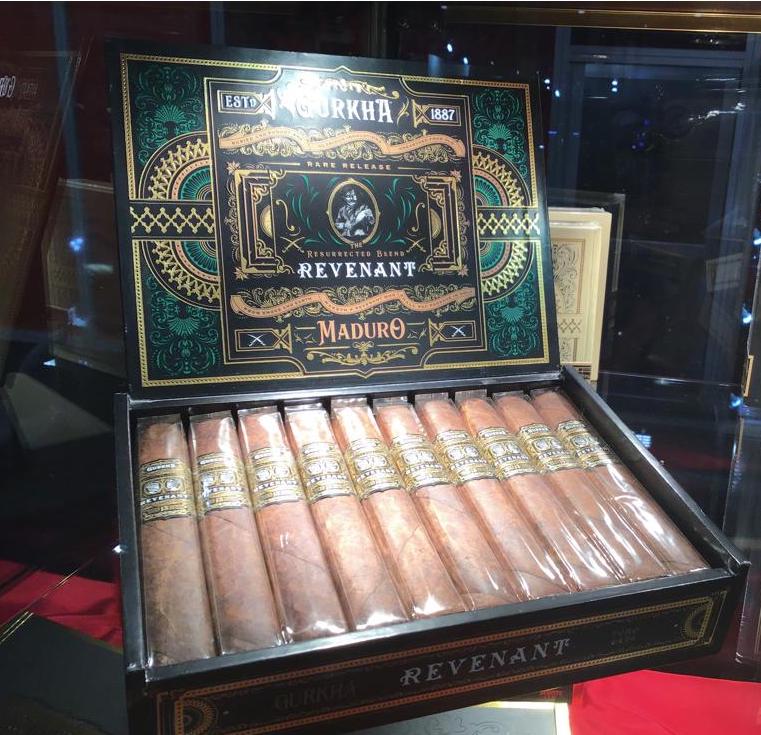 There also were some new samplers packs and the Gurkha Ghost Gold got some new packaging. One common denominator is that Gurkha is making good on its promise to remove Hansotia's name from its branding.
Product Reports