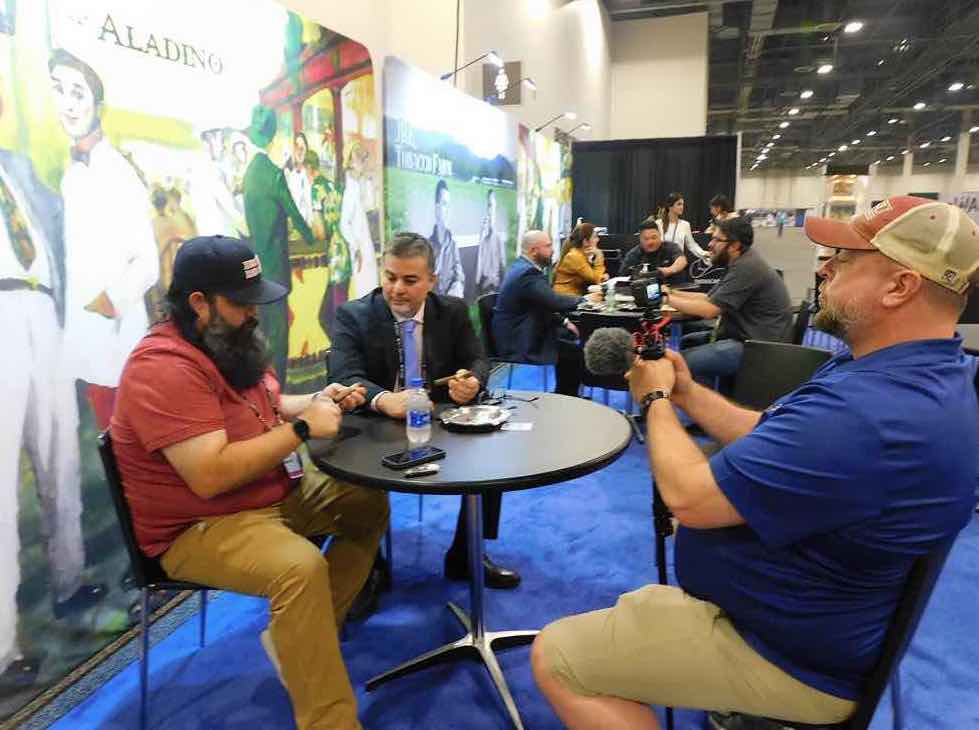 For the past few IPCPR/PCA Trade Shows, if you walked to one of the ends you would run into the JRE Tobacco Company booth.  There has been a myth that the ends of the Trade Show floor is not the best location for a booth, but don't tell that to JRE Tobacco Company. Each year the booth is bustling with activity and 2021 was no surprise.
Despite the pandemic, 2020 was a big year for JRE Tobacco. The company launched two major blends off its Aladino line. The first was the Aladino Cameroon featuring a Cameroon seed wrapper grown at the JRE Tobacco Farm in the Jamastran Valley. The company also launched a Habano blend under the Aladino line known as the Aladino Vintage Selection. Both cigars were big hits for JRE Tobacco Company. Since the 2020 PCA Trade Show was cancelled due to the COVID-19 pandemic, the 2021 PCA Trade Show gave JRE Tobacco the opportunity to have a Trade Show launch for Aladino Cameroon and Aladino Vintage Reserve. At this show, JRE Tobacco decided to showcase several line extensions to both blends.
The Aladino Vintage Selection received two new cigars in the form of a Toro and a Lancero. The Toro size was soft-launched as an exclusive to Nelson Loguasto's Cigars in Western Pennsylvania, but now has been made nationally available. A few months ago, the Aladino Cameroon Lancero, a similar rollout, was done but this time to Blue Smoke of Dallas and like the Vintage Selection Toro is now available to all retailers nationwide.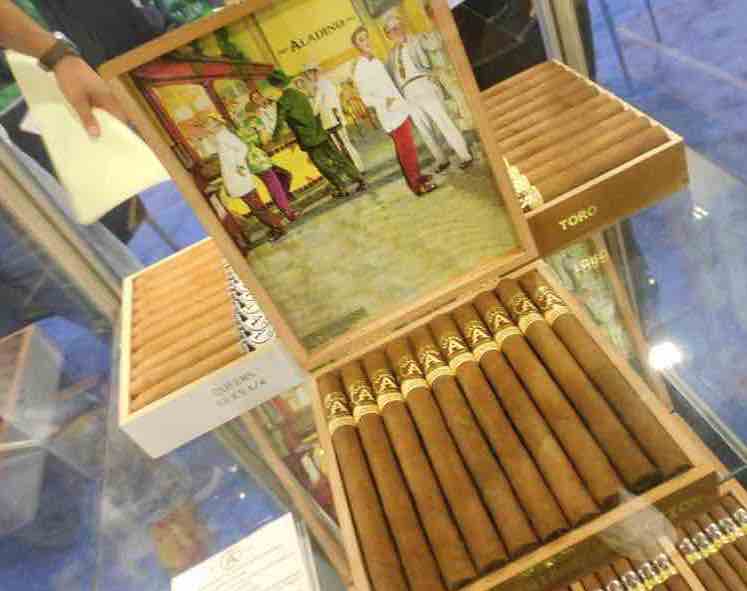 Meanwhile the Aladino Corojo Reserva line, a high priming blend offered by JRE Tobacco, received its fourth size. This time it was a box-pressed figurado. The Aladino Corojo Reserva Figurado is both the first box-pressed and first figurado offering in the Corojo Reserva blend.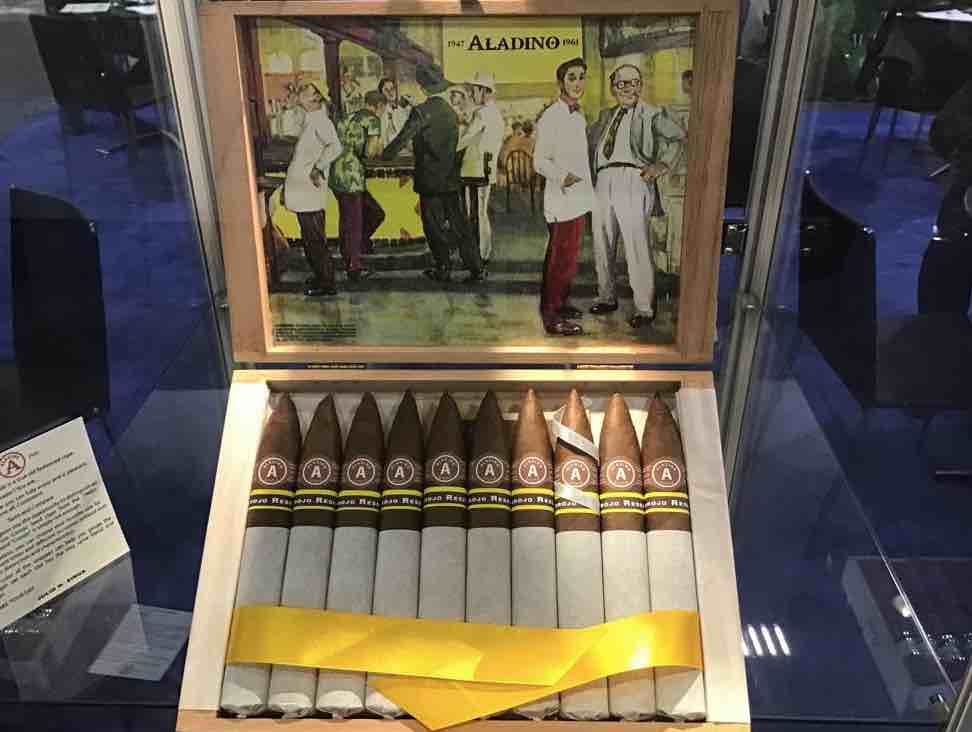 Finally, the Aladino Corojo Reserva No. 4, an annual release which is a Corona-sized offering in the Corojo Reserva line, was once again offered to retailers.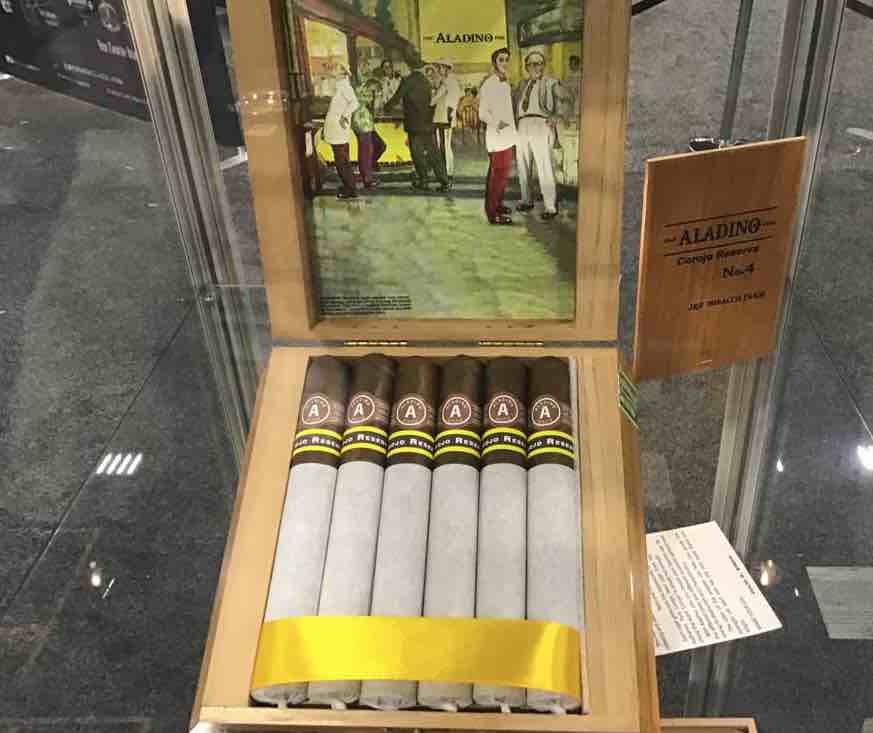 Interview with Justo Eiroa, JRE Tobacco Company
Note: Due to age restrictions, you might have to click on "Watch on YouTube" to play the video
Product Reports
Photo Credits: Erron Nielsen for Cigar Coop