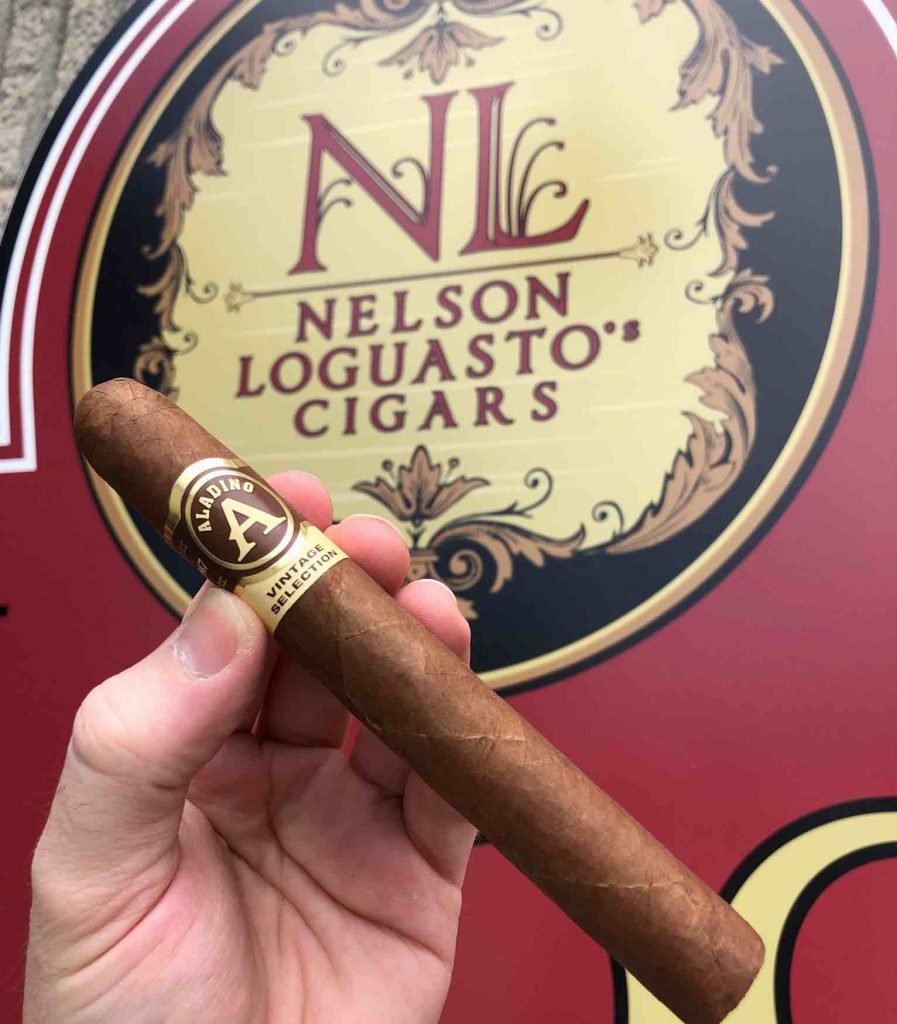 Earlier this year, JRE Tobacco Co. announced it would be releasing its Aladino Habano Vintage line. It was initially announced that the cigar would be released in a single size, a 48 x 4 1/2 Rothschild. As the Aladino Habano began reaching stores, it turns out there is a second size coming in the form of a 50 x 6 Toro. The Toro size will be an exclusive to Nelson Loguasto's Cigars in Greenburg, Pennsylvania – the home of the first Aladino branded cigar lounge in the world.
The Aladino Habano is the latest line to be released under JRE Tobacco's Aladino brand. The cigar itself features all-Honduran tobaccos grown on the JRE Tobacco Farm highlighted by the Habano wrapper. It's the first Aladino exclusive for Nelson Loguasto's, which will maintain exclusive selling rights on the Toro size through mid-2021.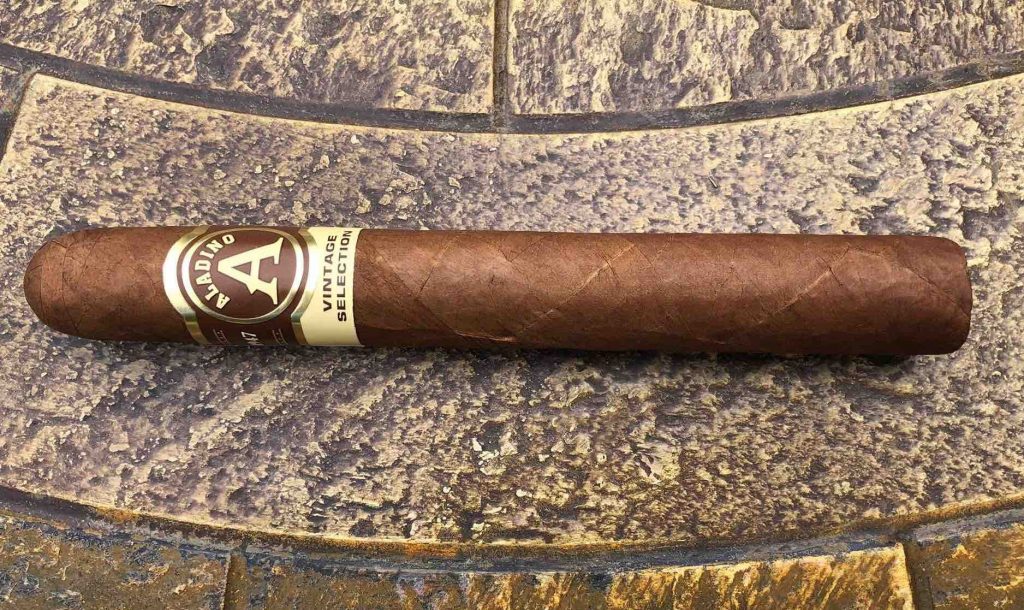 "When I first met Justo I found him to be honest and genuine. He gave us insight into building a retail cigar business. When we were invited to the Eiroa plantation in Honduras in February of 2019, I had the pleasure of meeting the family patriarch Julio. It was then that I understood what passion for leaf is all about. The entire Eiroa family is now part of my cigar family," said Pete Wast co-owner of Nelson Loguasto's Cigars.
"We not only want our customers to enjoy the wonderful cigars by JRE, but we also want them to feel like they are a part of the special relationship that exists between Nelson Loguasto's and JRE. From our trip to Honduras, to becoming the first Aladino cigar lounge, and now having a store exclusive Aladino cigar, we want our customers to have a unique, JRE experience when they visit Nelson Loguasto's," commented Fred Findley, co-owner of Nelson Loguasto's Cigars.
"When it comes to Justo Eiroa, I've got one word. Awesomeness! If you need three more, I will add Authentic Cuban Corojo," added Reed Nelson Aka "Nelson Loguasto."
"Toro Vintage Selection is an exclusive size made for Loguasto's Store in Greensburg Pa., we have been very fortunate and honored to have with them our first Aladino lounge and we will be with them on July 24. They are a great group of friends and have a wonderful supportive cigar aficionados," commented Justo Eiroa President of JRE Tobacco Co.
The cigars will be packaged in 20-count bundles with plans to move to boxes in 2021. Pricing is set at $9.00 per cigar.
Photo Credits: Nelson Loguasto's Cigars