Alec Bradley Trilogy, a unique triangular-shaped cigar line that was introduced in 2002, but ultimately discontinued, is making a limited return. The Trilogy line will come in two sizes with a Robusto offering being made for Smoke Inn, followed by a limited-edition national release later this year.
The story of the Trilogy was described in a press release by Alec Bradley:
Alec Bradley's founder Alan Rubin dreamt up Trilogy during a fishing trip with some other cigar manufacturers. At one point, the conversation moved to cigar shapes, and one of the manufacturers turned to Rubin, tell him that he just cannot come out with another round cigar. Challenged by the statement, Rubin started drawing up plans and made his way to a South Florida Home Depot, where he created his unique triangular mold. In 2002, the Alec Bradley Trilogy series was introduced in three distinct blends: Authentic Corojo, Exotic Maduro and Native Cameroon. Trilogy had many years of success, and some may still be found in market, but the line was eventually discontinued as Alec Bradley's cigar portfolio grew. Overall demand for the line lingered.
In 2019, Alan Rubin was a guest on KMA Talk Radio. Smoke Inn owner and KMA Talk Radio host Abe Dababneh convinced Rubin to bring back the Trilogy and the wheels were put in motion. Second-generation cigarmaker and Rubin's son, Bradley Rubin was selected to head up the project.
"When I started in 2017," Bradley said, "I was asking about bringing Trilogy back and 4 years later, Alan finally said yes! Trilogy is a line that helped build the Alec Bradley brand; now our advocates, old and new, get to smoke a piece of AB history."
The Trilogy is coming back with three blends meant to "mirror the original flavor profiles." These include:
Authentic Corojo: Featuring a Corojo wrapper from Jamastran, Honduras
Native Cameroon: Featuring a true Cameroon wrapper from the Central African nation of the same name
Exotic Maduro: Featuring a Maduro wrapper from Nicaragua.
All three blends share the same Honduran Connecticut seed binder and fillers from Nicaragua and Honduras.
The first phase of the return of Trilogy will be the Robusto release for Smoke Inn. This release will include 300 limited-edition samples featuring eighteen Robusto (5 X 50) sized cigars: six Authentic Corojo, six Exotic Maduro, and six Native Cameroon. The Trilogy samplers will retail for $161.53 and will go on sale on August 12, 2021, at Smoke Inn stores and website (smokeinn.com) during an online live-streaming Alec Bradley event hosted by Dababneh and featuring Alan Rubin, Alec Rubin, and Bradley Rubin.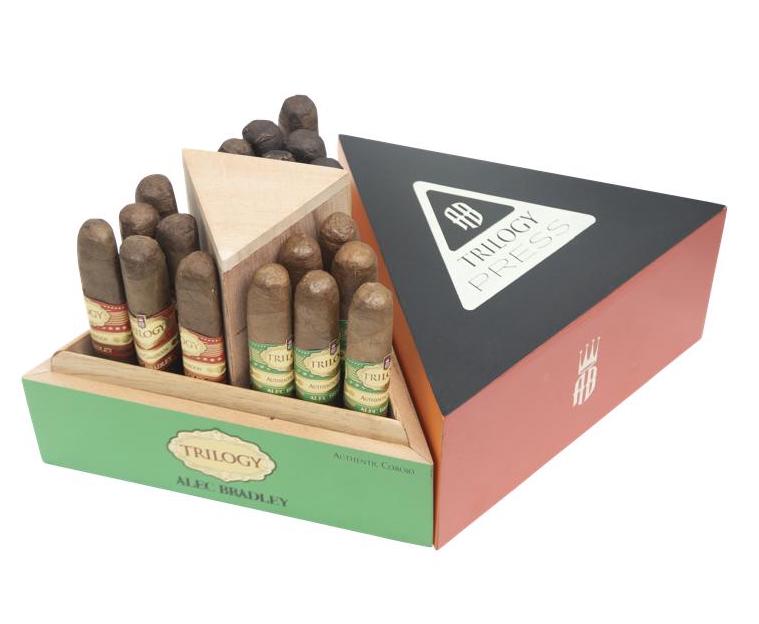 Later this year, Alec Bradley plans on releasing ten-count boxes of the Toro (6 x 52) sized Trilogy cigars in each of the three blends. Production will be limited to 1000 boxes of each and will be offered to US tobacconists later this year. Pricing, offering date and delivery date have not yet been announced. According to Bradley Rubin, the Trilogy Toro-sized cigars may only be a one-time release.
At a glance, here is a look at the Alec Bradley Trilogy:
Trilogy Native Cameroon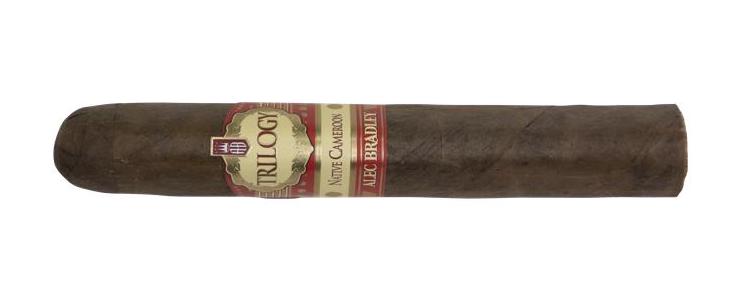 Wrapper: African Cameroon
Binder: Honduran Connecticut Seed
Filler: Honduran, Nicaraguan
Country of Origin: Honduras
Factory: Tabacos De Oriente
Toro: 6 x 52
Robusto: 5 x 50 (Smoke Inn Exclusive)
Trilogy Authentic Corojo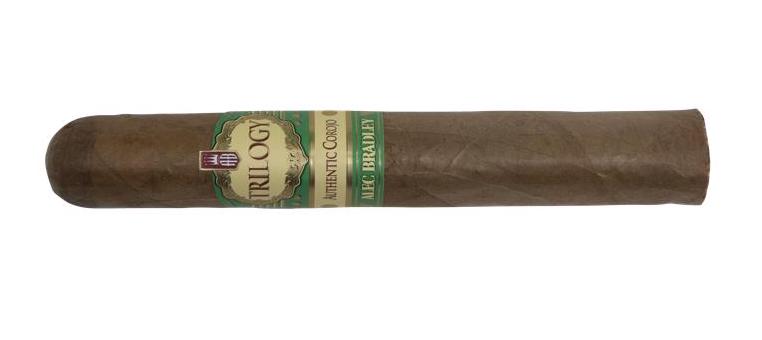 Wrapper: Honduran Corojo
Binder: Honduran Connecticut Seed
Filler: Honduran, Nicaraguan
Country of Origin: Honduras
Factory: Tabacos De Oriente
Toro: 6 x 52
Robusto: 5 x 50 (Smoke Inn Exclusive)
Trilogy Exotic Maduro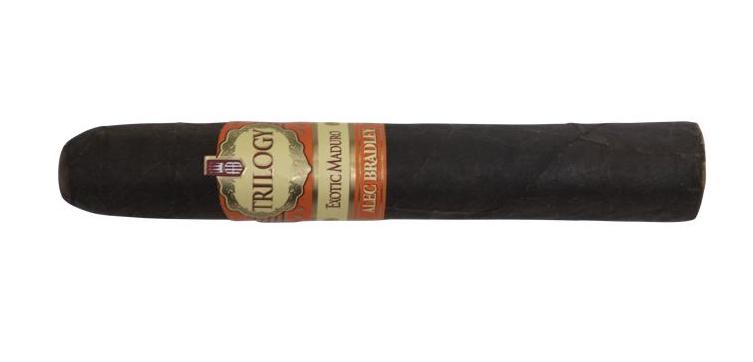 Wrapper: Nicaraguan Maduro (Jalapa)
Binder: Honduran Connecticut Seed
Filler: Honduran, Nicaraguan
Country of Origin: Honduras
Factory: Tabacos De Oriente
Toro: 6 x 52
Robusto: 5 x 50 (Smoke Inn Exclusive)
Photo Credits: Alec Bradley Cigar Company