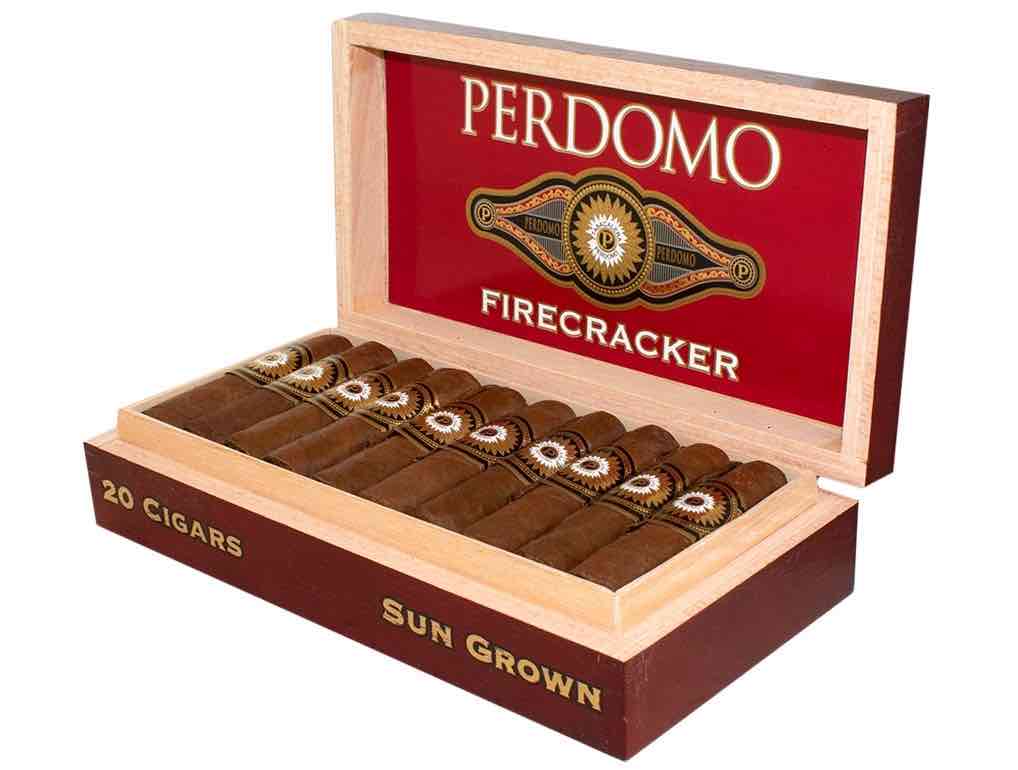 The Perdomo Firecracker, a cigar made by Perdomo Cigars for United Cigars' Series Unidas Collection Firecracker, is making a return. Originally released in June 2020, the Perdomo Firecracker is a 3 1/2 x 50 cigar based on tobaccos from the Perdomo 20th Anniversary Sun Grown wrapper. The cigar is currently en route to retailers.
"I am extremely excited about rereleasing the Perdomo Firecracker," said Nick Perdomo, President of Perdomo Cigars in a press release. "The 3 1⁄2 x 50 firecracker is blended with the tobaccos from our Perdomo 20th Anniversary Sun Grown. These Cuban- seed Sun Grown wrappers are bourbon barrel-aged for 10 months and pair perfectly with the higher-priming Cuban-seed Nicaraguan binder and filler blend. I hope everyone enjoys this special cigar."

Perdomo Firecracker comes in 20-count boxes. Pricing is set at $7.50 per cigar or 150 per box. While the photo above doesn't reflect this, the wick attached to the cigar is no longer under the cigar band.
"The Perdomo 20th Anniversary blend is already so beautiful, we are excited for everyone to try the magic it creates in our Firecracker vitola," added Oliver Nivaud, Director of Operations for United Cigar.
For more information on the Perdomo Firecracker, see our 2020 coverage:
Photo Credits: United Cigars