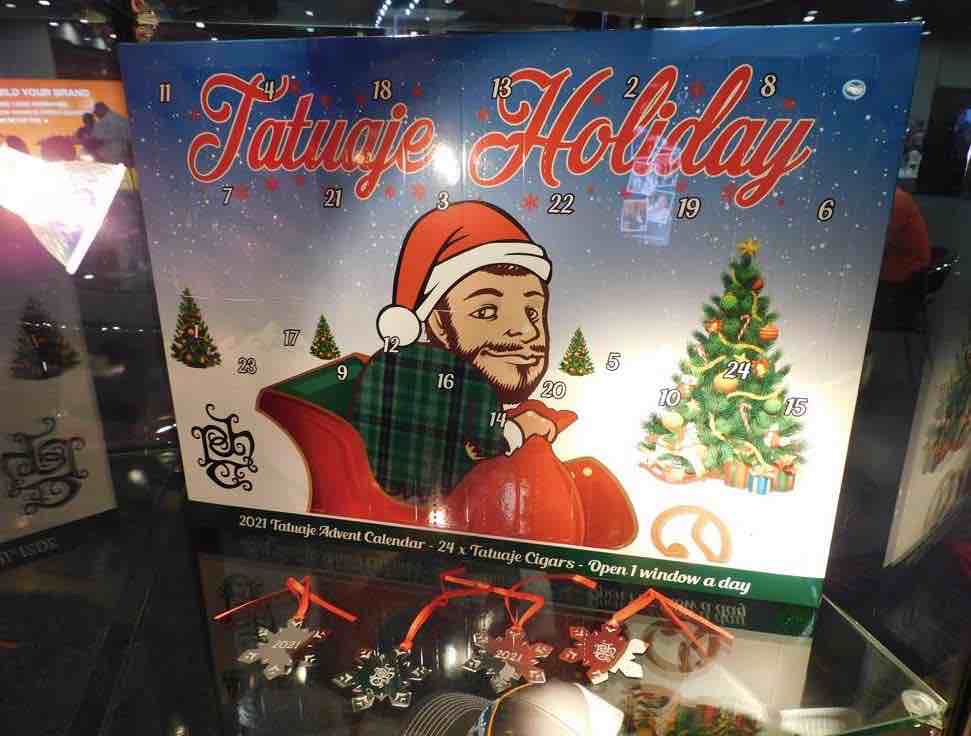 At the 2021 Premium Cigar Association (PCA) Trade Show, Tatuaje Cigars showcased its long-awaited advent calendar, officially dubbed Tatuaje Holiday.
The Tatuaje Holiday contains 24 cigars (15 Core lines, 5 Monsters, 2 "Holiday" Cigars, and 2 Tatuaje Pumpkin Cigars). Each cigar is hidden behind a panel, and each day a cigar enthusiast can remove the panel to reveal and smoke the day's cigar. . All of the cigars are in a new exclusive size for the calendar – a 4 1/2 x 46.
The 15 core lines included in the calendar are:
La Mission
Fausto
L'Atelier
Cabaiguan
Nuevitas Jibaro
Surrogates Tramp Stamp
Tatuaje Havana VI
El Triunfador
Tatuaje Black Label
Tatuaje Brown Label
Tatuaje Verocu
Negociant
Tatuaje Tattoo
Cabaiguan Guapos Natural
Tatuaje ME II
Tatuaje is targeting the calendar to arrive in stores this fall. The 2021 PCA Trade Show also saw Oliva launch its advent-calendar sampler set.