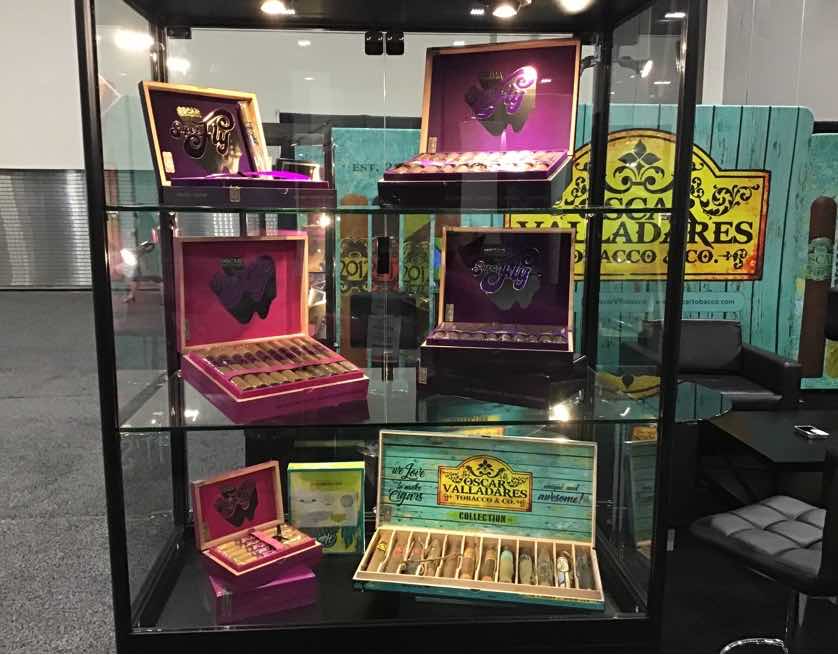 Oscar Valladares is quietly becoming a power player in the premium cigar industry. Not only does he have his own brand and factory in Honduras, but now he owns several major tobacco farms in Honduras. When it comes to his brand, Valladares is not only creating excellent brands, but he has found a way to incorporate artwork in a unique way to reflect the themes of his cigar. After not releasing a new blend in 2020, Valladares and his company come into the 2021 Premium Cigar Association with a new blend that is a sequel of sorts to the popular Oscar Valladares Super Fly line.
Two years ago, Oscar Valladares unveiled the Super Fly line, with a 1970s theme cigar drawing inspiration from the 1972 film Super Fly which had a soundtrack album by Curtis Mayfield. McFly fast-forwards to the 1980s, and in particular, it draws its inspiration from the trilogy of "Back to the Future" films. The name McFly refers to the lead character Marty McFly, played by Michael J. Fox. Much like Super Fly's packaging captured the 1970s vibe, McFly's packaging is meant to capture the 1980s vibe. The company says the packaging on display was in a preliminary stage and the final product will have a more embellished and holographic look to the packaging. The cigars come in three formats: Toro, Gordo, and Churchill.
McFly features a Mexican San Andres wrapper, a Honduran binder, and a combination of Honduran, Nicaraguan, and Dominican fillers. The cigars are available in three sizes and each is presented in 20-count boxes.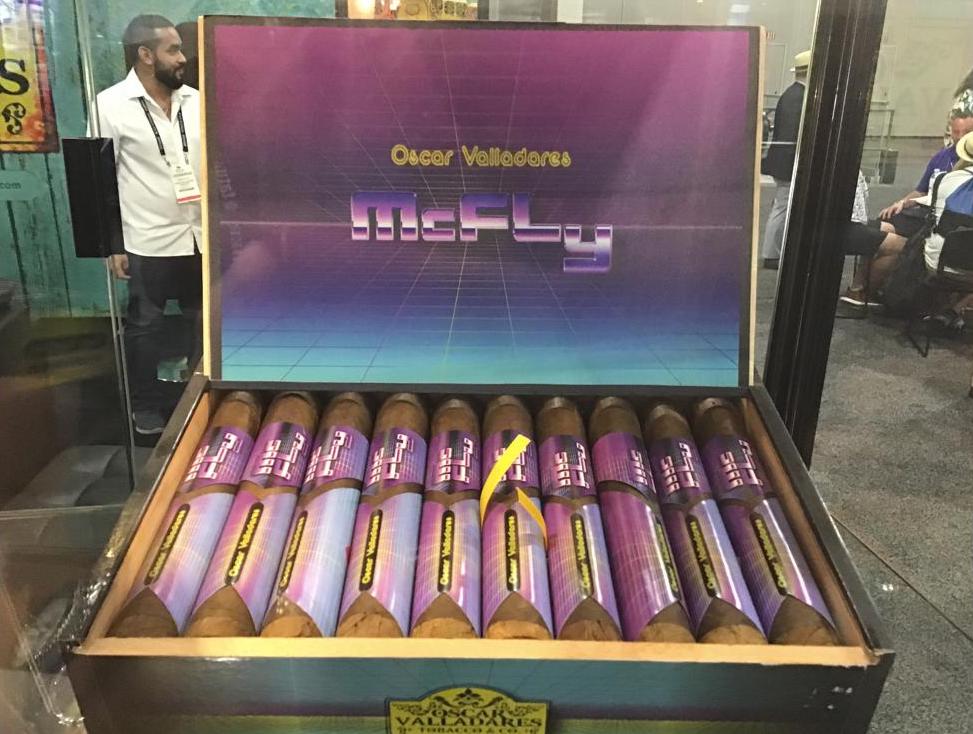 Interview with Oscar Valladares, Oscar Valladares Tobacco & Co
Note: Due to age restrictions, you might have to click on "Watch on YouTube" to play the video.
Product Reports
Photo Credits: Erron Nielsen for Cigar Coop
Video Credit: Ben Lee for Cigar Coop