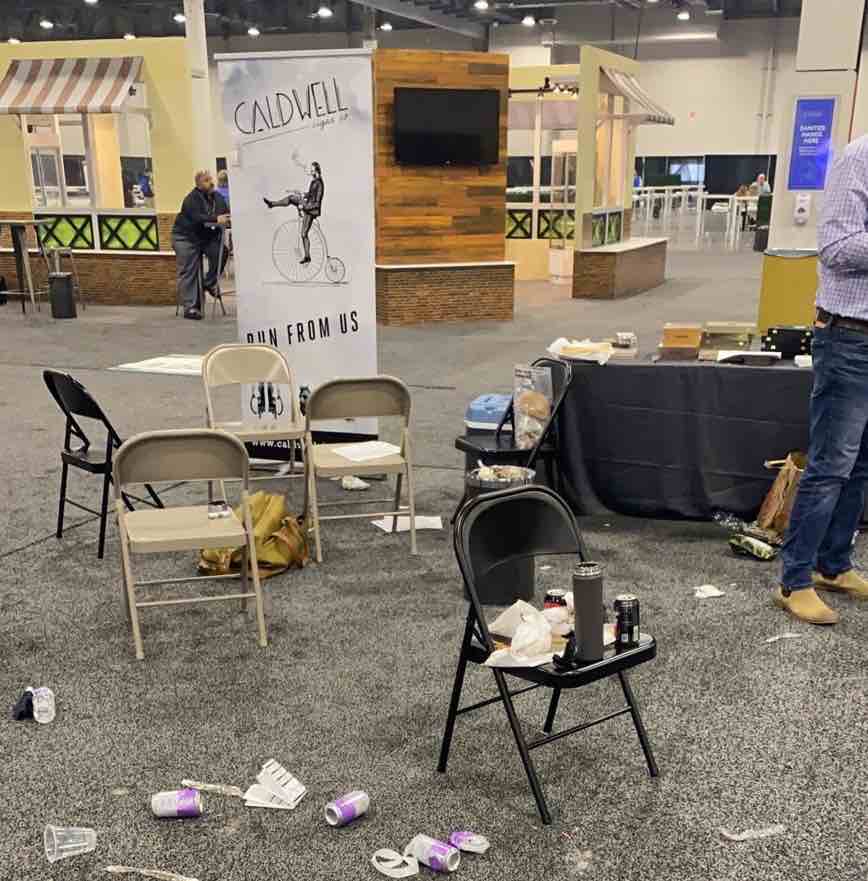 The story of the booth that was home to Lost & Found, Caldwell Cigar Company, and La Barba has been told many times in the aftermath of the Premium Cigar Association (PCA) Trade show. The coalition had set up the ultimate minimalist booth at the Trade Show, packed up and left early, and allegedly left a mess for the cleaning crew. Because we didn't know they were going home, we couldn't cover Lost & Found, Caldwell, and La Barba to the level we wanted. On top of that, an award from Bear Duplisea for the #1 Cigar of the Year to La Barba could not be presented because the Lost & Found/Caldwell/La Barba team left the show early. But there is still a bit of a story to tell when it came to what was featured at the Trade Show.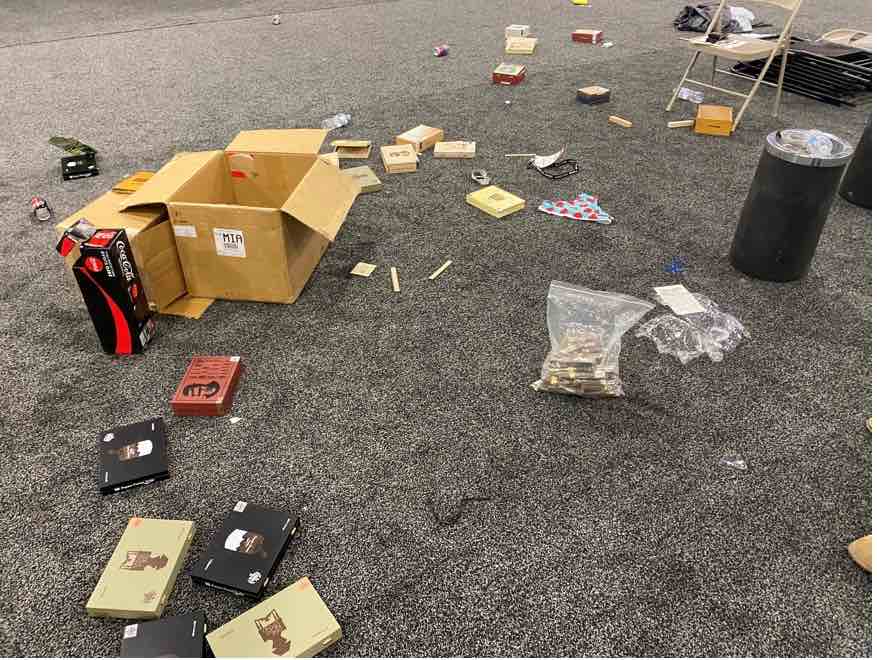 First up, Caldwell Cigar Company and La Barba cigars "held the line." It's a term we use at Cigar Coop to describe a company that does not have a new release. Since the pandemic broke out, both Caldwell owner Robert Caldwell and La Barba owner Tony Bellatto have been low key in terms of releasing new offerings under their respective companies. When it came to Caldwell and Bellato's partnership of Lost & Found, that was another story.
Lost & Found is not a company that produces new cigars, nor contracts out to make new cigars. Instead, they go into factories and buy up releases that have been aging there, give them new packaging, and make them available to consumers. It's not a new concept, but when Lost & Found launched in 2014, they made this concept "cool" and essentially proved you can build a business model on this. The concept soon became mimicked by both boutique and big cigar companies. In fact, this had such an impact it was named Cigar Coop's Story of the Decade. In the past year, Lost & Found also used releases to support a series of charitable initiatives.
In past years, Lost & Found seemed to play a more secondary role compared to the Caldwell and La Barba offerings. Not such the case with the 2021 PCA Trade Show. One can even argue that since Caldwell and La Barba did not have new offerings, these two companies took a secondary role to Lost & Found.
Two of Lost & Found's first two releases were called Pepper Cream Soda and One Night Stand.  At this year's PCA Trade Show, Lost & Found showed off new iterations of these releases. What was different is that instead of using paper bundled mazos, these releases for the first time were offered in ten-count wooden boxes.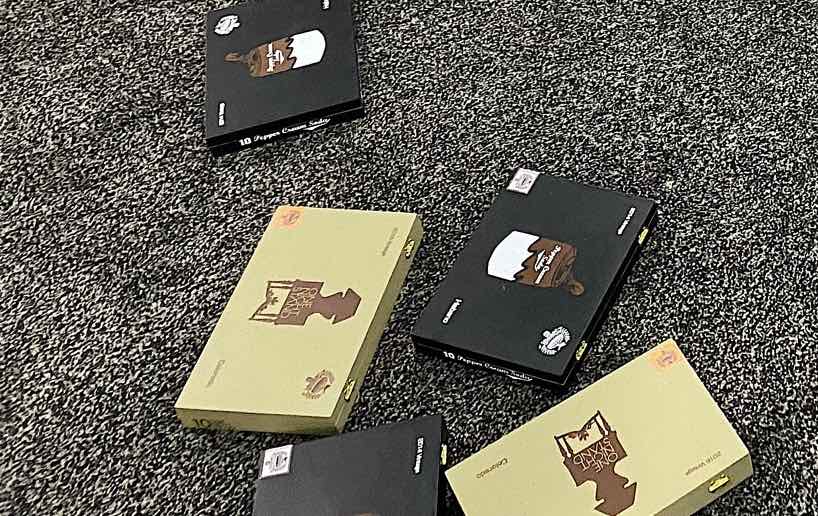 The third and what Lost & Found described as the final iteration of Pepper Cream Soda was released. This release is a Habano version of the Pepper Cream Soda from a 2014 Vintage. The blend features a Dominican HVA wrapper, Dominican Criollo binder, and a filler described as Criollo Trice. Two sizes were being offered: Fattt Corona (5 1/2 x 47) and Robusto (5 1/2 x 52). The factory these were acquired from has not been disclosed.
A second release of One Night Stand was also offered. This is a Dominican puro from a 2016 vintage highlighted by a Colorado wrapper. It's available in two sizes: Robusto (5 x 52) and Toro (6 x 52). The factory these were acquired from has not been disclosed.
Lost & Found also offered up a 2015 Vintage of the Pepper Cream Soda as well as a 2017 Vintage of the One Night Stand.
Photo Credits: Down & Back LLC