The 2021 Premium Cigar Association (PCA) Trade Show was the second PCA Trade Show since the brand underwent a massive rebranding effort in 2019. This Trade Show didn't see Crux introduce a new line, but it was an opportunity to showcase the rebranding for its Crux de Connoisseur line. There also were a series of line extensions, including a couple of PCA exclusive cigars. This was a booth that had also had a quite a bit of activity. We visited the booth three times and each time there was plenty of activity.
The rebranding of the Crux du Connoissuer line was something many Crux fans had been awaiting.. The Crux du Connoisseur is a line that focuses on the "connoisseur" size cigars. In 2016, the Crux du Connoisseur No. 2 was named Cigar Coop's #1 Cigar of the Year. The Crux du Connoisseur isn't changing other than the packaging – to be consistent with Crux's recent rebranding.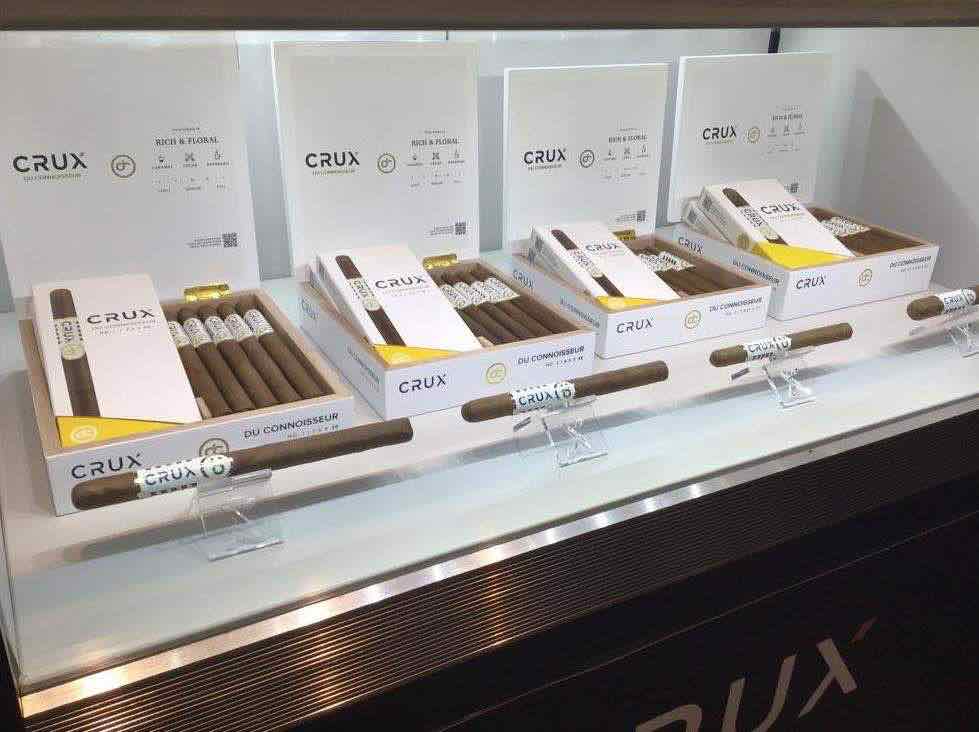 As a part of the Crux du Connoisseur relaunch, the long awaited Crux du Connoisseur No. 4, the Corona Gorda size, is a part of the relaunch.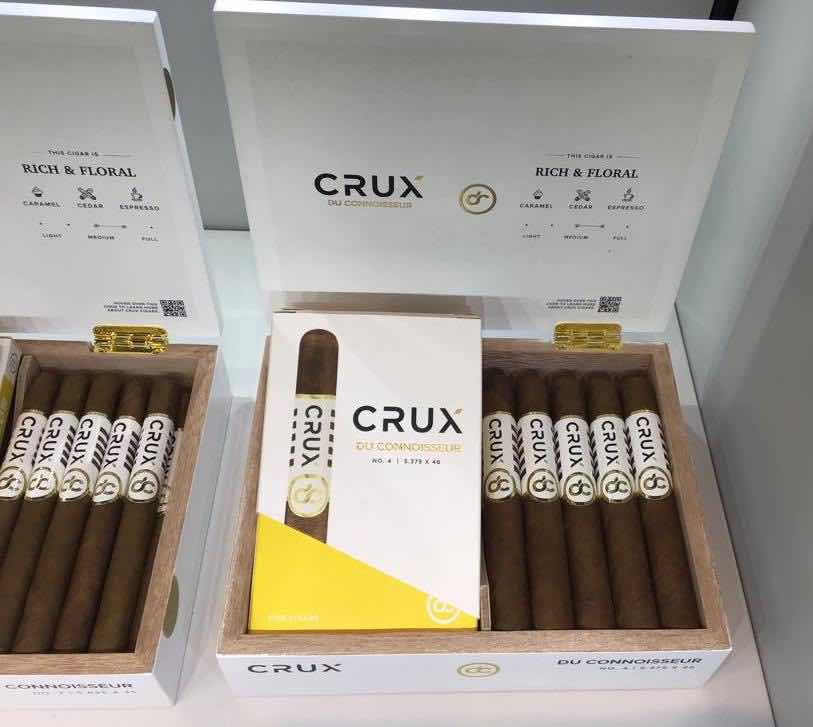 Crux's Bull & Bear line now has a Double Corona size. This 7 x 54 offering becomes the fourth size in the Bull & Bear line.
Crux has added the Crux Epicure Maduro to its Short Salomone series. The Short Salomone is a 6 x 54 size seen across several of the Crux lines. The Crux Epicure Maduro Short Salomone will be an ongoing limited production.
The Crux Epicure Short Salomone has also returned for an ongoing limited production.
In addition, the Crux Limitada line returns. This includes the PB5, Short Salomone, and the PCA Show Exclusive "The Show." "The Show" has been an ongoing PCA/IPCPR exclusive since 2016 and features a signature 109 "marblehead" cap. The Short Salomone was also offered exclusively to PCA members.
Interview with Casey Haugen, Crux Cigars
Note: Due to age restrictions, you might have to click on "Watch on YouTube" to play the video.
Product Reports
Photo Credits: Erron Nielsen for Cigar Coop, except where noted