One of the most exciting 2021 PCA Trade Show booth visits our team had was visiting La Galera Cigars. La Galera Cigars is the brand owned by Jochy Blanco. This year would mark one of the most exciting years for La Galera since the brand launched. First up, the company has a cigar line to mark the 85th anniversary of its factory Tabacalera Palma called the La Galera 85th Anniversary. It's a project that was a collaboration between Jochy and his son, José Manuel Blanco. Second, the company has added its first Cameroon cigar under the La Galera brand known as the La Galera Imperial Jade. Our team got to speak to the father and son duo, and they were beaming with excitement on what they had to offer at this year's trade show. We also believe this is the first (or one of the first) on-camera interview in cigar media that featured both Jochy and José Manuel.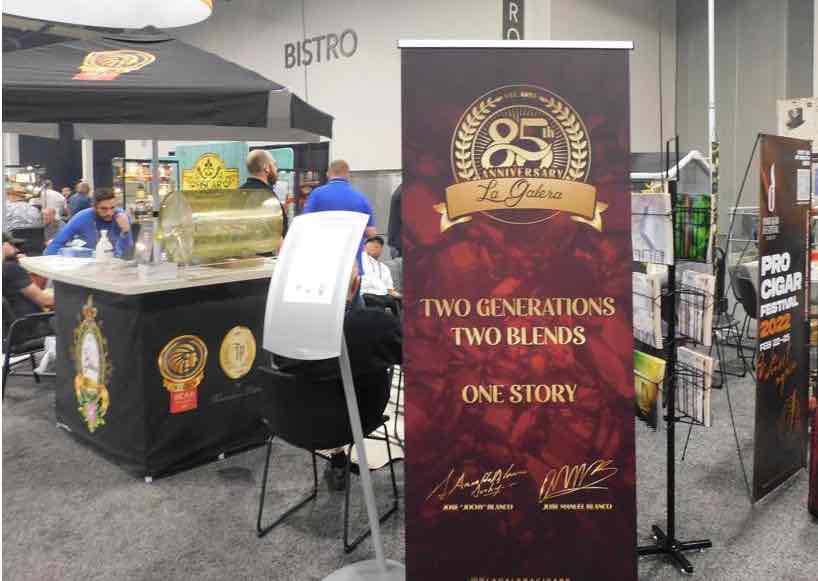 For many years, the Blanco family has established themselves as premier growers and cigar producers in the Dominican Republic. In 2015, Jochy decided to enter the market with his own brand. He would acquire IndianHead Cigars from Bill Bock (who had decided to retire). At the time IndianHead Cigars was mostly focused on value-priced cigars, so concurrently Blanco added a premium brand into the portfolio – and that brand was La Galera. The past 5 1/2 years has seen Blanco work on developing and expanding the La Galera portfolio.
The La Galera 85th Anniversary is project done by Jochy and his son José Manuel. There are two cigars that make up the La Galera 85th anniversary, a Connecticut Shade and a Connecticut Broadleaf. The Broadleaf cigar was spearheaded by José Manuel and marks his first major project for the La Galera brand. The Connecticut Shade was blended by Jochy based on Jochy's father's notes.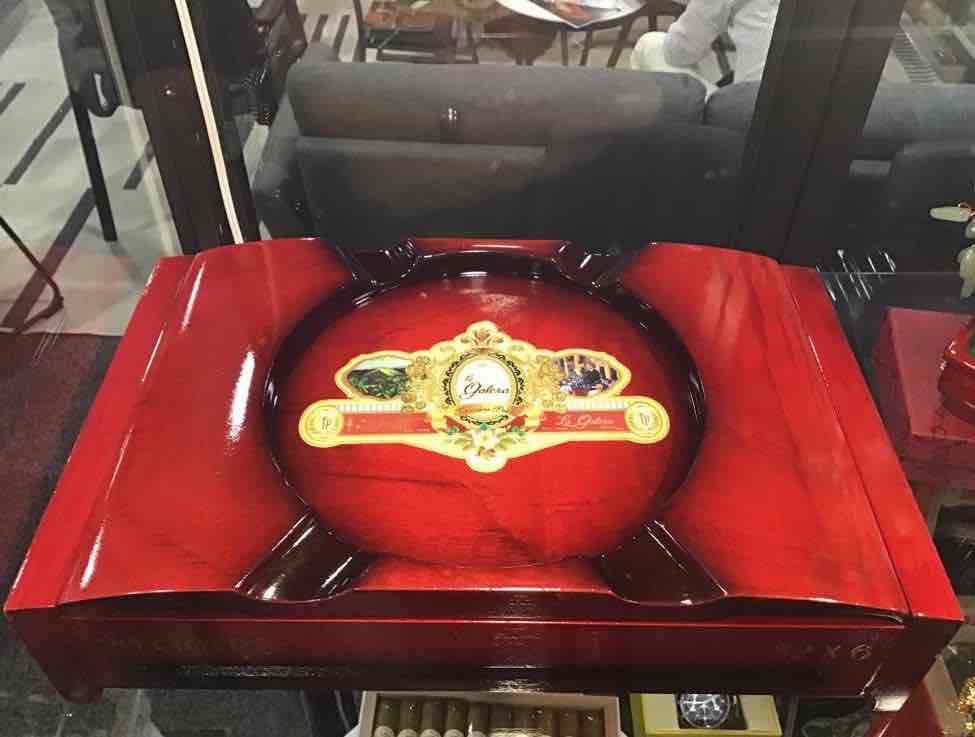 Both blends are packaged in 20-count boxes, each containing ten La Galera Connecticut Broadleaf cigars and ten La Galera Connecticut Shade cigars. Both cigars come in one size -a 52 x 6 Toro. Each cigar is priced at $14.50 SRP.
The La Galera Imperial Jade is the company's Cameroon wrapped offering. The La Galera Imperial Jade features a genuine African Cameroon wrapper over a Dominican Criollo binder grown on Jochy Blanco's Jacagua farm. The fillers include Dominican Piloto Cubano from the Jacagua farm and Criollo '98 from La Canela, the farm co-owned by Blanco and Litto Gomez. Production is handled at Blanco's Tabacalera Palma. The cigars come in five sizes, each presented in 20-count boxes. Pricing ranges from $7.00 to $9.50. Given the fact La Galera cigars is completely vertically integrated, the company is able to offer a premium Cameroon offering at an attractive price-point.
Interview with Jochy Blanco and José Manuel Blanco, La Galera Cigars
Note: Due to age restrictions, you might have to click on "Watch on YouTube" to play the video. We apologize for any audio quality issues. We hope you enjoy the interview.
Product Reports
Photo Credits: Erron Nielsen for Cigar Coop
Video Credit: Ben Lee for Cigar Coop