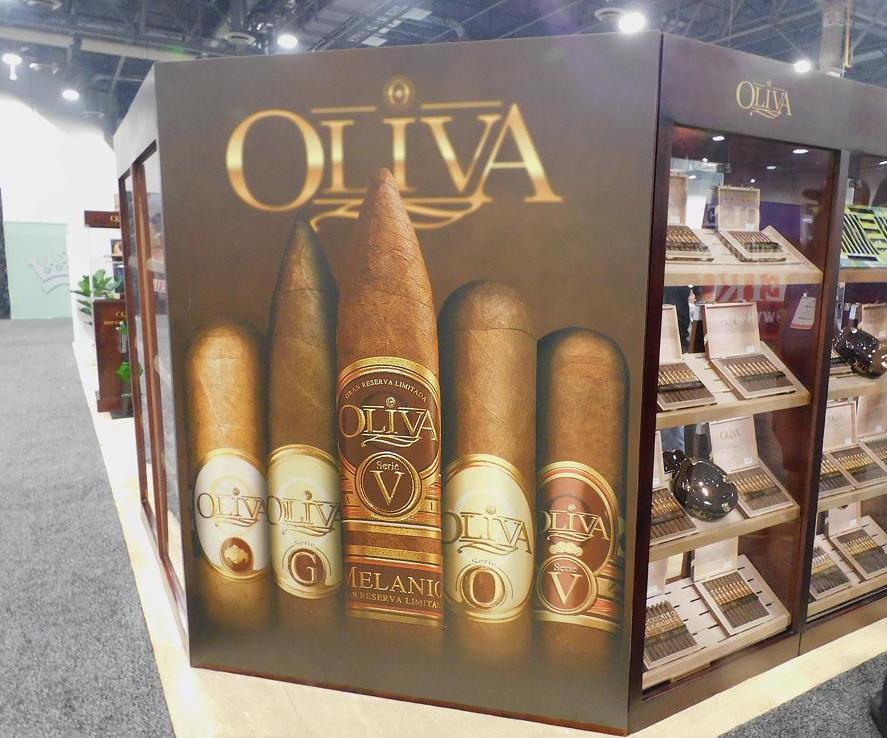 One of the pillars of the Premium Cigar Association (PCA) Trade Show is Oliva Cigar Company. Oliva is not known to do large numbers of releases. But 2021 is a little different as this year might have had the most new releases Oliva had brought to the trade show in recent memory. Even when Oliva has no new releases, it's always an exciting stop at the Trade Show. This year, the new releases made things even more exciting.
The showcase cigar was the Oliva Serie V 135th Anniversary Edición Limitada. It's a cigar that commemorates the 135th anniversary when family patriarch Melanio Oliva started growing tobacco in Pinar del Rio, Cuba. The cigar itself is an extension of the company's flagship Serie V line in the form of the figurado measuring 5 1/4 x 54. What's a bit different about the 135th Anniversary Edición Limitada is that it features a rounded head and a tapered footer. The cigars come packaged in 12-count boxes arranged in a fan-styled tray. Cigar Aficionado says production has been limited to 15,000 boxes.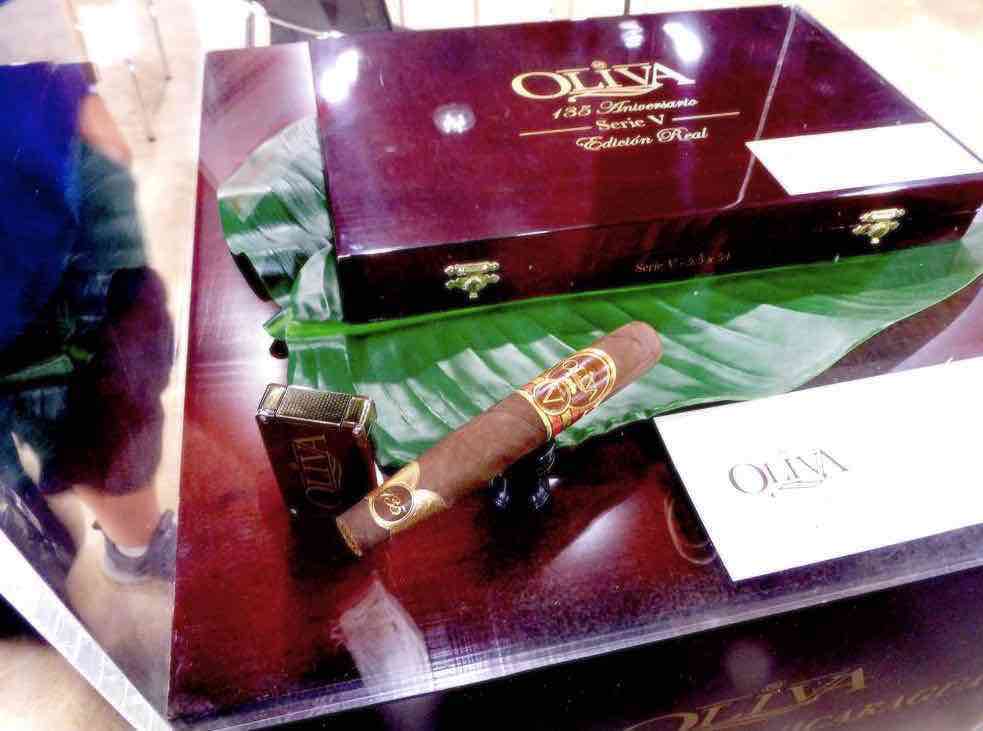 Speaking of Melanio Oliva, the lines that bear his name – the Serie V Melanio and Serie V Melanio Maduro, are getting line extensions. The Serie V Melanio is receiving a 6 x 52 Toro while the Serie V Melanio is getting three new sizes: Toro (6 x 52), No. 4 (4 1/2 x 46), and a Double Toro (6 x 60).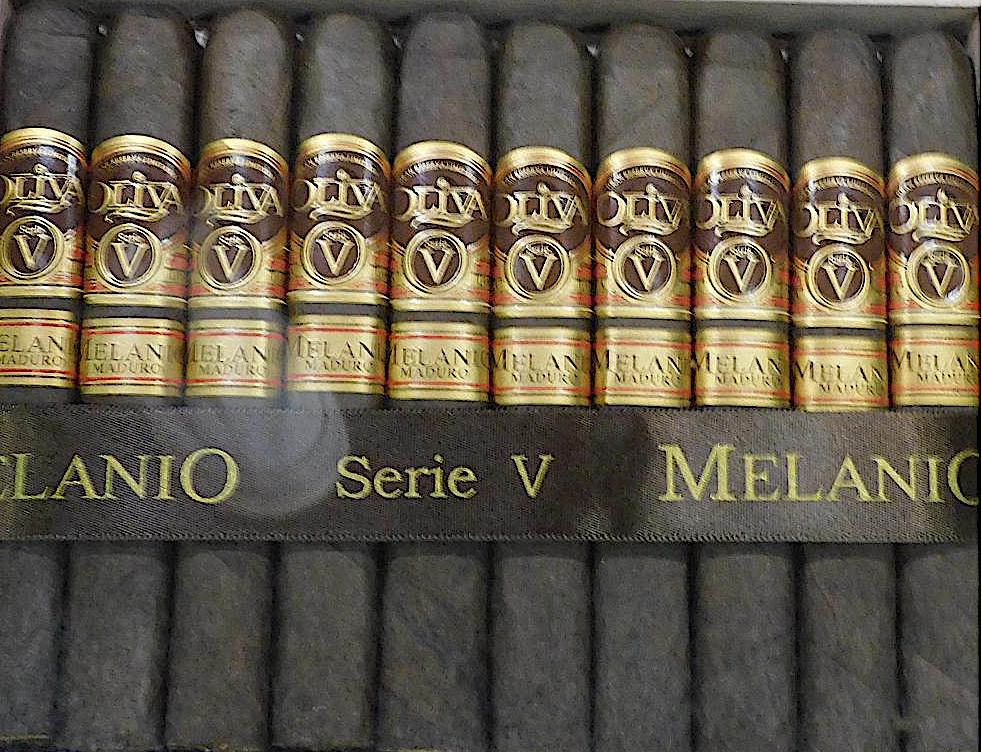 Finally this Fall, Oliva will introduce an Advent Calendar known as the The Oliva Holiday Celebration. The Oliva Holiday Celebration consists of 25 cigars. Each day, a person can remove one of the "doors" on the top of the package to reveal a cigar. The cigars include selections from the Oliva, Cain, and Nub lines.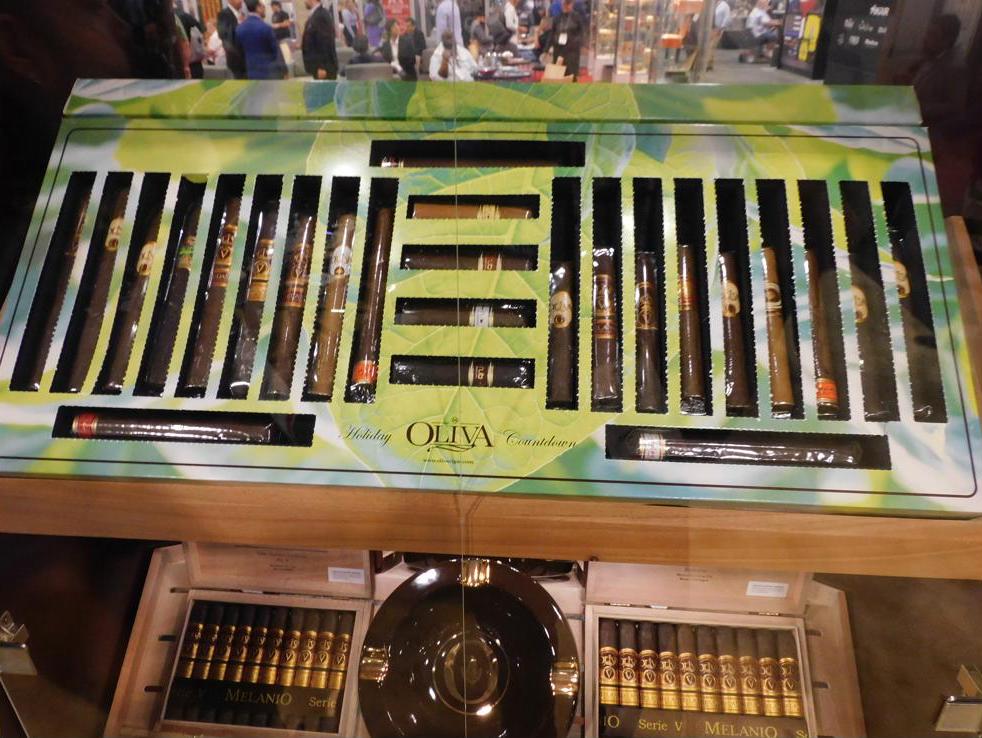 Interview with Ian Blanken, Oliva Cigar Company
Note: Due to age restrictions, you might have to click on "Watch on YouTube" to play the video.
Product Reports
Photo Credits: Erron Nielsen for Cigar Coop