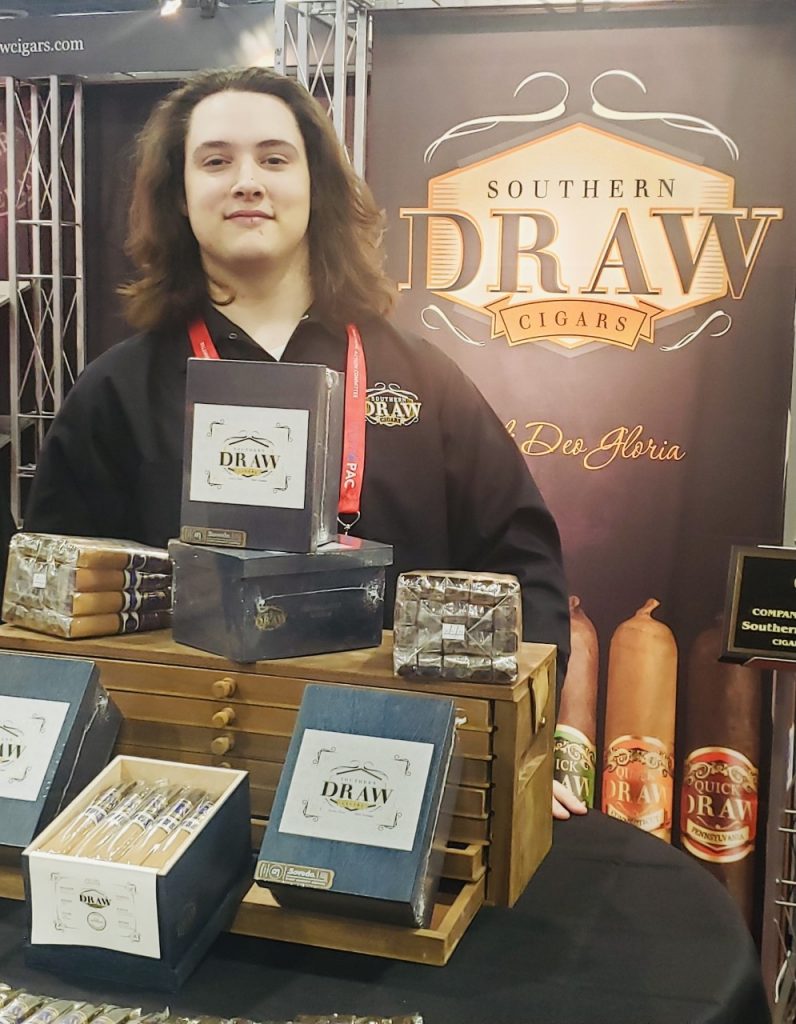 Southern Draw has announced that Ethan "Jacob" Holt will be joining Southern Draw Cigars full-time in a new role of Manager of Insider Sales & Retail Partner Engagement.  Ethan is the son of Southern Draw owners Sharon and Robert Holt.
Ethan was best known as being the inspiration behind the Jacobs Ladder line. He also has quietly supported the company since its inception including recent detection of and protection against financial fraud that exceeded $150,000.
"Working side by side with my son is a dream come true! I am very much looking forward to his invaluable contribution as we continue to grow and strengthen the SDC family brand," commented Sharon Holt in a press release.
"Ethan has already offered a plan to add other great people to his team, will help use deepen our own connection to retailers and partners through training, events, and by serving as the initial contact for new retail inquires specifically in territories that do not have the support of a representative or broker. He will continue providing his technical and threat detection services to the company in his new role. October 1, 2021 is his target start date," added Robert Holt.
Photo Credit: Southern Draw Cigars