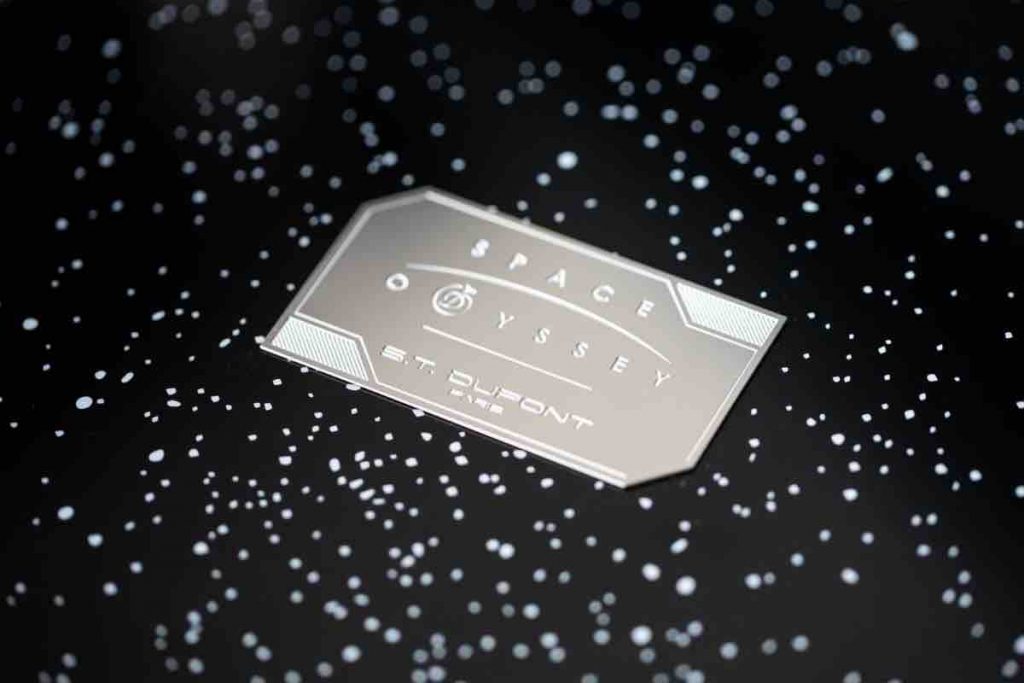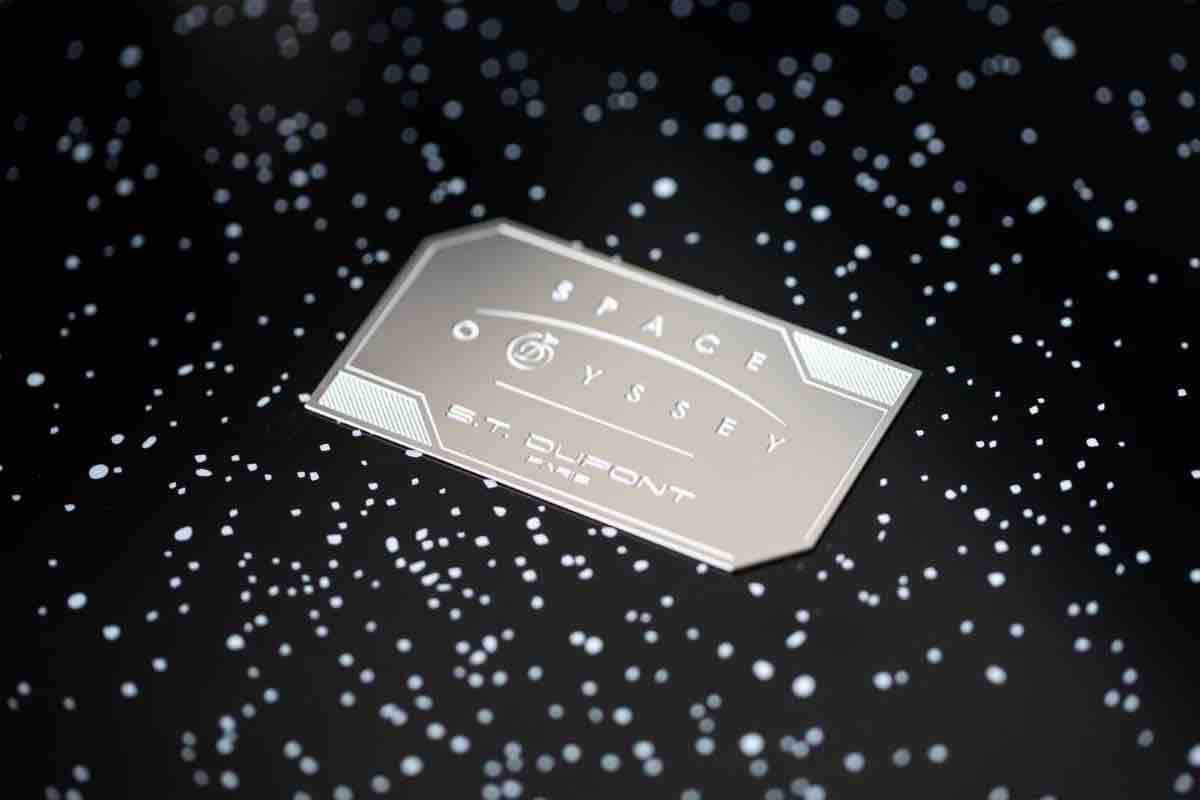 At the 2021 Premium Cigar Association Trade Show, S.T. Dupont launched its most premium collection of cigar and writing accessories for the year – The Space Odyssey Collection. It's a limited edition line that has been inspired by space missions both past and present. ST Dupont is distributed in the United States by Coles of London.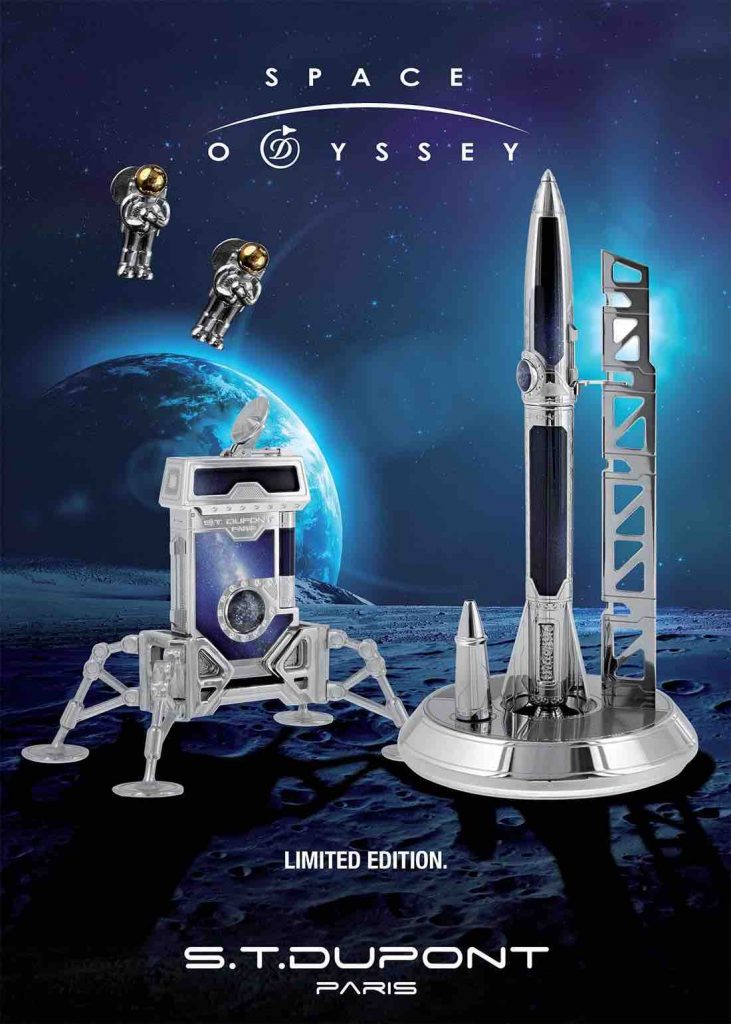 Prestige Collection
The Prestige Collection is the most premium offering of accessories under the Space Odyssey Collection.
Prestige Lighter
The Prestige lighter has been luxuriously finished with details and effects using natural lacquer finished with pearlescent spray on a black background and an iridescent spot of glittery lacquer. These pieces are crowned by a center piece globe in transparent glitter-sprinkled resin. The cap of the lighter features a radar and each of the four corners of the body is decorated with palladium engravings of solar blankets. On the back is the S.T. Dupont logo. The Prestige lighter is limited to 999 pieces. Pricing is set at $3,495.00.
Prestige Smoking Kit
The Smoking Kit includes the Prestige Lighter, a lighter stand reminiscent of a lunar landing module and ashtray, all presented in a beautiful black lacquered gift box. Limited to just 399 pieces. Pricing is set at $5,250.00.
Prestige Writing Kit
The writing set includes a pen (shaped like a rocket) and a display base recalling the launch pad of a rocket before take-off. The set is completed with an inkwell and both fountain pen and rollerball grip sections. Limited to 399 pieces. Pricing is set at $5,250.00.
Prestige Collectors Kit
The Space Odyssey collectors set includes all items from the Prestige collection: Lighter with ashtray and the lunar module lighter stand. The prestige rocket pen with the launch pad pen holder and ink bottle and also incudes space man cufflinks. Limited to 399 pieces.
Premium Collection
S.T. Dupont extends its "Space Odyssey" limited edition with a Premium collection including a Line 2 lighter, fountain pen, rollerball, and astronaut-shaped cufflinks. The lighters and pens are each numbered in a limited edition of 2001 and presented in a black lacquered box.
Space Odyssey Line 2 Lighter ($1,995.00 – 2,001 Units)
Space Odyssey Fountain Pen ($1,995.00 – 2,001 Units)
Space Odyssey Rollerball Pan ($1,895.00 – 2,000 Units)
Space Odyssey Cufflinks ($550.00)
Photo Credits: From Coles of London