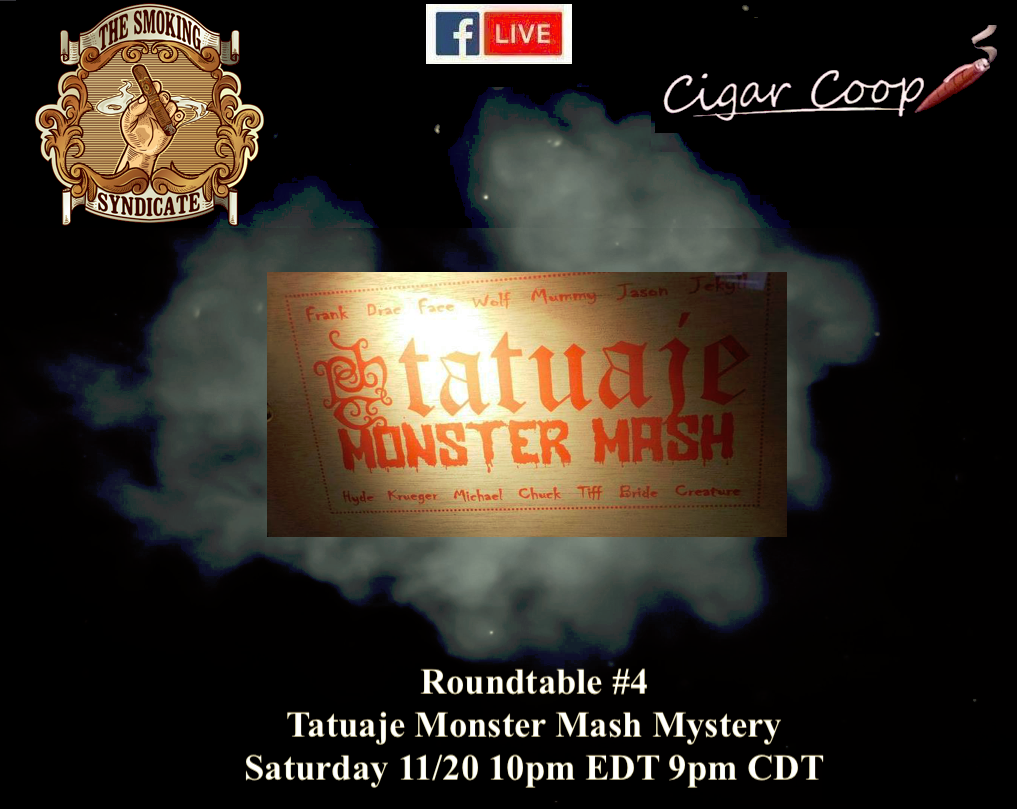 Tonight the Bear and the Bull Shark take center stage for a special Saturday night edition of The Smoking Syndicate Round Table. Tonight the boys will de diving into the Monster Mash sampler recently released by Tatauje.
Tune in to see what their experiences is like or better yet, join in and smoke your favorite Tatuaje Monster or Tatuaje Cigar.
This will be live-streamed off The Smoking Syndicate Facebook page. A condensed version will be packaged after the show as well on YouTube and on our podcast network. Broadcast time is 10pm Eastern time, 9pm Central time.
This will kick of a big Tatuaje weekend. Tomorrow night (11/21 at 10:30pm ET/9:30pm CT), the Bull Shark and Pete Johnson join Bear on El Oso Fumar Takes!