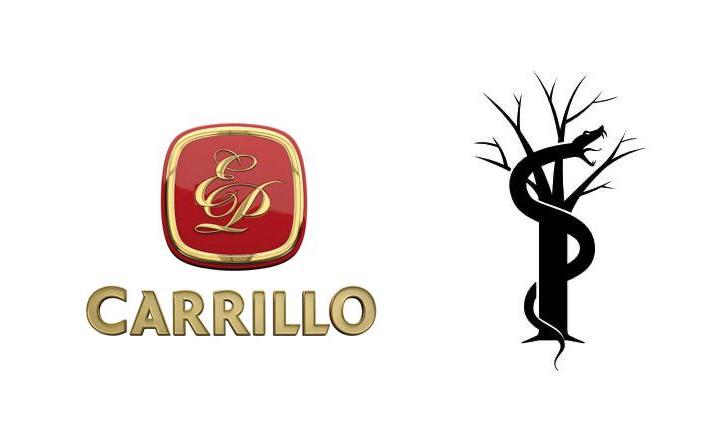 This week, some information came out about a joint project between E.P. Carrillo and RoMa Craft Tobac. The project is the first of RoMa Craft Tobac's Quinquagenario project, a series of planned limited edition cigars to commemorate the 50th birthdays of co-owners Skip Martin (2022) and Michael Rosales (2026) as well as Nica Sueno factory co-owner Esteban Disla (2024).  The E.P. Carrillo and RoMa Craft Tobac project will focus on Martin's upcoming birthday.
While the concept of the project was articulated, details of the cigar itself still have not been disclosed. Martin and E.P. Carrillo co-owner Ernesto Perez-Carrillo Jr. told Cigar Aficionado that the cigar will be a 5 x 50 Robusto available in 24-count boxes with a total of 50,000 cigars produced. Perhaps the most interesting detail is the project will not come out of RoMa Craft Tobac's Nica Sueno factory and will come out of Perez-Carrillo's Tabacalera La Alianza factory.
This week Martin talked about why he decided to work on the project with Ernesto on his social media channels.
 I'm honored to have been gifted the opportunity to work with, and learn from, someone that I consider one of the few master cigar makers to have ever lived.
When I came to Nicaragua in 2010, I considered myself a master cigar smoker, but quickly became aware that I knew almost nothing about tobacco and making cigars.
Having lived in Nicaragua, and spending almost every day in country over the last 8 years on the factory floor and in the fields, bodegas, warehouses etc. selecting and purchasing more than $8 million in tobacco with my patient partner Esteban Disla, whom I consider one of the greatest cigar makers of our generation, I've learned a thing or two…mostly how much I still have yet to learn.
With this project, I looked outside of our factory for the first time because I wanted to work in the way we worked when I was first learning tobacco…but this time in the Dominican Republic, with Ernesto Perez-Carrillo as my teacher.
While my years of experience (and Spanish language proficiency) have accelerated the rate at which I am able to break down new tobaccos, and have enabled me to identify and ask about processes and techniques I see that are new to me…the task is no less challenging.
Ernesto and I spent the week looking for, and smoking tobaccos for this project. Almost all were new to me, and more than a few were new to him as well. Throughout the process, we talked…a lot…mostly me…and shared stories about our life, our families…about tobacco, about cigar making, about our companies, our factories and our people. It was an amazingly productive week with an intensive exchange of ideas…and we barely scratched the surface.
I head back in January, and again in March and maybe again in June…because blending is a process, not an event…and any true collaboration takes time.
My goal for the project is to make a truly Dominican cigar, but OUR kind of Dominican cigar…and to absorb every drop of knowledge shared with me throughout the process. As of right now, we have identified the tobaccos we want to choose from…and the blending begins in earnest so we can join back up next year and see how the 10-12 tobaccos we've selected work together. I genuinely want us to produce the best cigar either of us have ever made, and the small production run makes that an achievable goal. If we get anywhere close…it's going to be one of the best cigars ever made by anyone, and the process of arriving at that finished blend will have been a true collaboration.
I can't think of a better or more generous gift than the friendship, fellowship and mentorship that Ernesto and his team have warmly extended to me in our first week working together. Having mellowed in his years, I didn't even need Ernesto's mother to remind him to be nice to me…even though I'm as inquisitive and persistent as I was more than 25 years ago when we first met.
The E.P. Carrillo/RoMa Craft Tobac Quinquagenario cigar is not expected until next year.