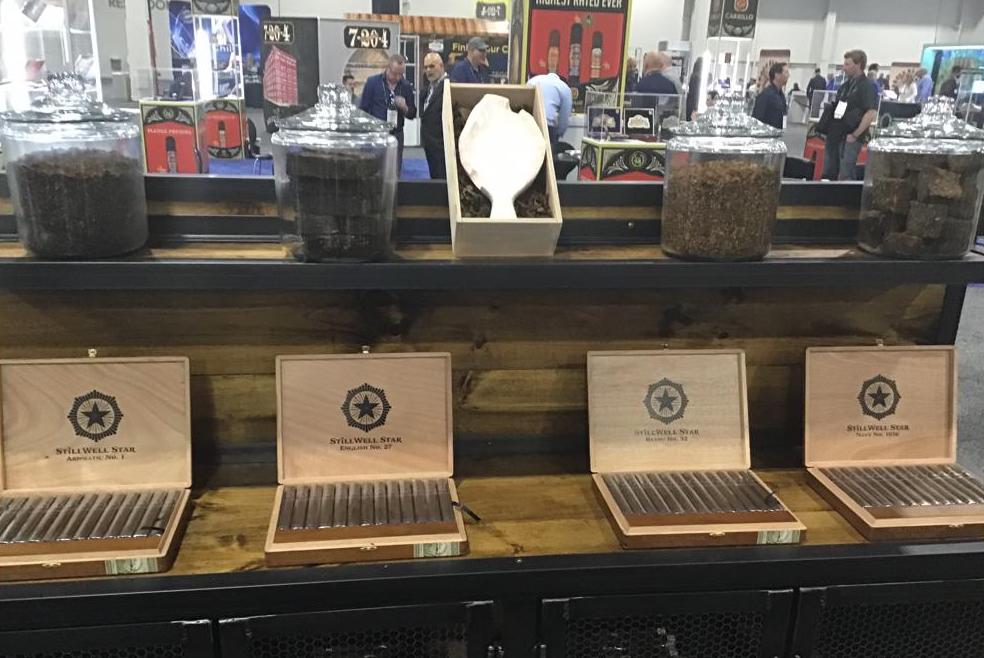 Dunbarton Tobacco & Trust (DTT) has begun shipping its initial full shipment of StillWell Star to retailers.
StillWell Star is a line of cigars by Dunbarton Tobacco that was introduced at the 2021 Premium Cigar Association (PCA) Trade Show. StillWell Star is a line positioned as luxury pipe tobacco cigars. DTT Master Ligador Steve Saka worked on this project with Jeremy Reeves of Cornell & Diehl pipe tobacco.
"Sometimes the stars just align," commented Steve Saka in a press release. "Although handmade cigars are my first passion, I have also been a pipe smoker for over three decades. During an impromptu discussion with Jeremy as he was sharing with me that really enjoyed my cigars, I replied in kind that I was a big fan of his pipe tobaccos. I think he was surprised when I just started rattling off some of my favorites and why. And then it really caught his interest when I told him that for decades I had been using some of my favorite C&D tobaccos added into cigars just for my own enjoyment."
Saka added, "He expressed an interest in trying them and it was at that moment the basic concept for StillWell Star was born – to see if it was possible to do what I was doing privately to scale. Honestly, this was one of the most extensive and difficult blending processes I have ever engaged in – it involved sampling hundreds of existing pipe blends, then a myriad of custom pipe blends crafted solely for this project and ultimately hundreds of variations of cigars to get them just right. For me the goal was to make a cigar that delivered a truly different experience to the cigar smoker, but also stayed true to the style of pipe tobacco each featured. Although these are cigars first and not a pipe replacement, I wanted the seasoned pipe smoker to be able to spark up a Bayou No. 32 and instantly recognize the citrus zest and unique umami aromas and tastes of a classic "vaper" pipe blend that they would enjoy in a bowl."
"While there have be pipe tobacco cigars offered in the marketplace in the past, they have typically been of subpar quality in both their tobaccos and construction. They also tend to be uber sweet and syrupy on the palate. I don't smoke that, I don't make, I don't want that. The StillWell Star's puros are crafted for balance and nuance with the absolute best pipe and cigar tobaccos available with meticulous attention paid to their leaf, their blends and their crafting. It truly is the world's first Luxury pipe cigar and I am genuinely excited for my fellow cigar smokers to enjoy this new experience," concluded Saka.
A soft launch was done for SmokingPipes.com & Low Country Pipe & Cigar on November 5th
For more information on StillWell Star, see our 2021 PCA Trade Show pre-game coverage:
Photo Credit: Erron Nielsen for Cigar Coop