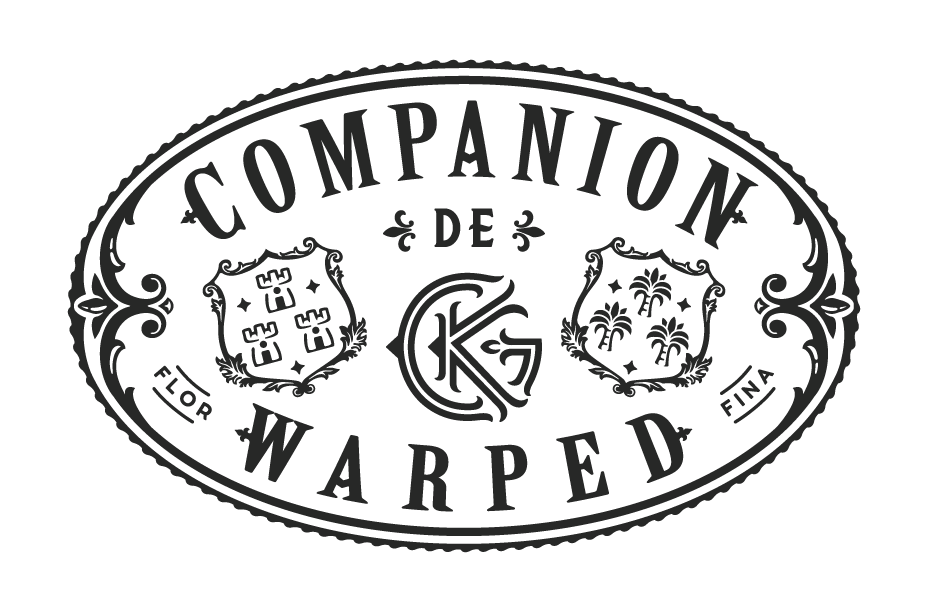 Warped Cigars has informed retailers it has a second Dominican-made release, Companion de Warped.
Produced at Tabacalera La Isla, Companion de Warped features a grade A San Andres wrapper, a Dominican Cotui binder, and a combination of Dominican and Nicaraguan fillers. The cigar comes in one size – a 4 1/2 x 48 vitola. It is presented in 25-count boxes with each cigar priced at $12.00.
Companion de Warped follows up Warped Chinchalle, which also came out of Tabacalera La Isla and was Warped's first Dominican made cigar. Tabacalera La Isla is the factory owned by Hostos Fernandez Quesada. The company says Companion de Warped is available to ship.
At a glance, here is a look at the Companion de Warped:
Blend and Origin
Wrapper: San Andres Mexican
Binder: Dominican Cotui
Filler: Dominican, Nicaragua
Country of Origin: Dominican Republic
Factory: Tabacalera La Isla
Vitolas Offered
Vitola: 4 1/2 x 48