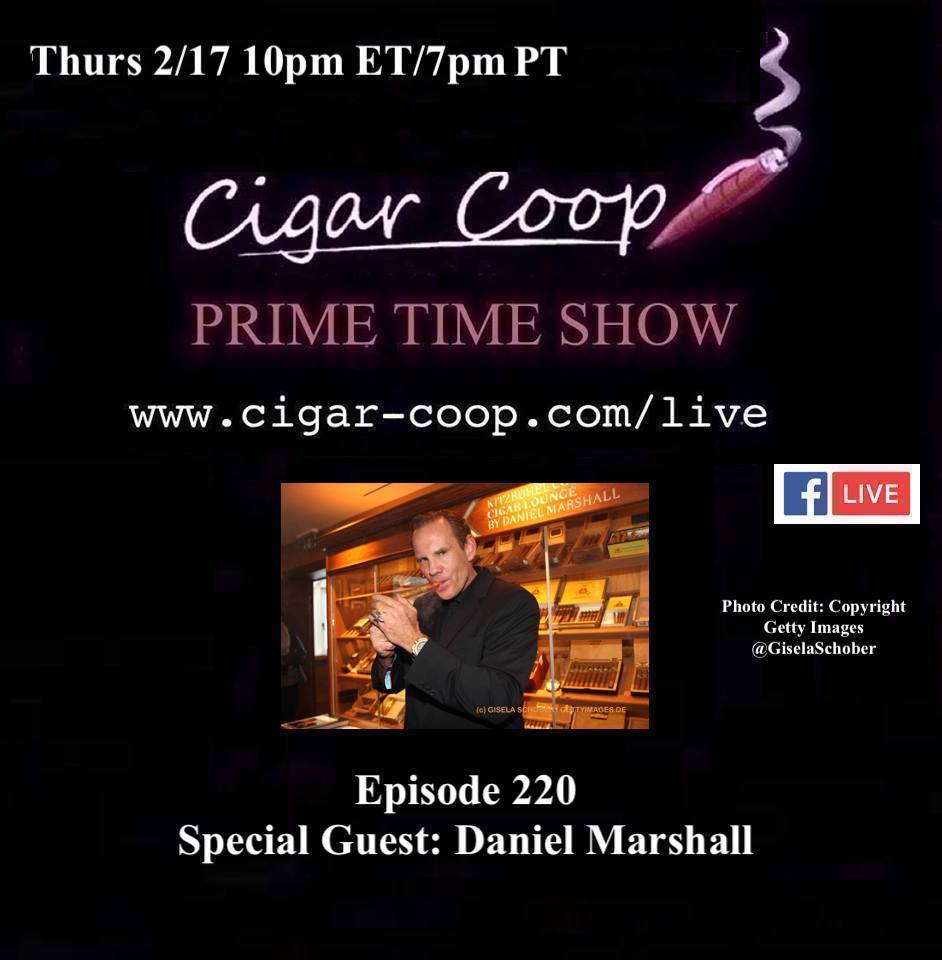 On Episode 220, we are very honored to welcome Daniel Marshall as our special guest.
Daniel has emerged as the premier craftsman when it comes to humidors. His brand is synonymous with luxury accessories and is a favorite among celebrities and world leaders. He also has his own cigar brand that he has created with the likes of Carlito Fuente and Manuel Quesada. Tonight Daniel will bring his amazing story to Prime Time.
In additon, Daniel has brought one of the greatest giveaways ever to the Prime Time Show. Tonight, we will be giving away five prizes to our audience.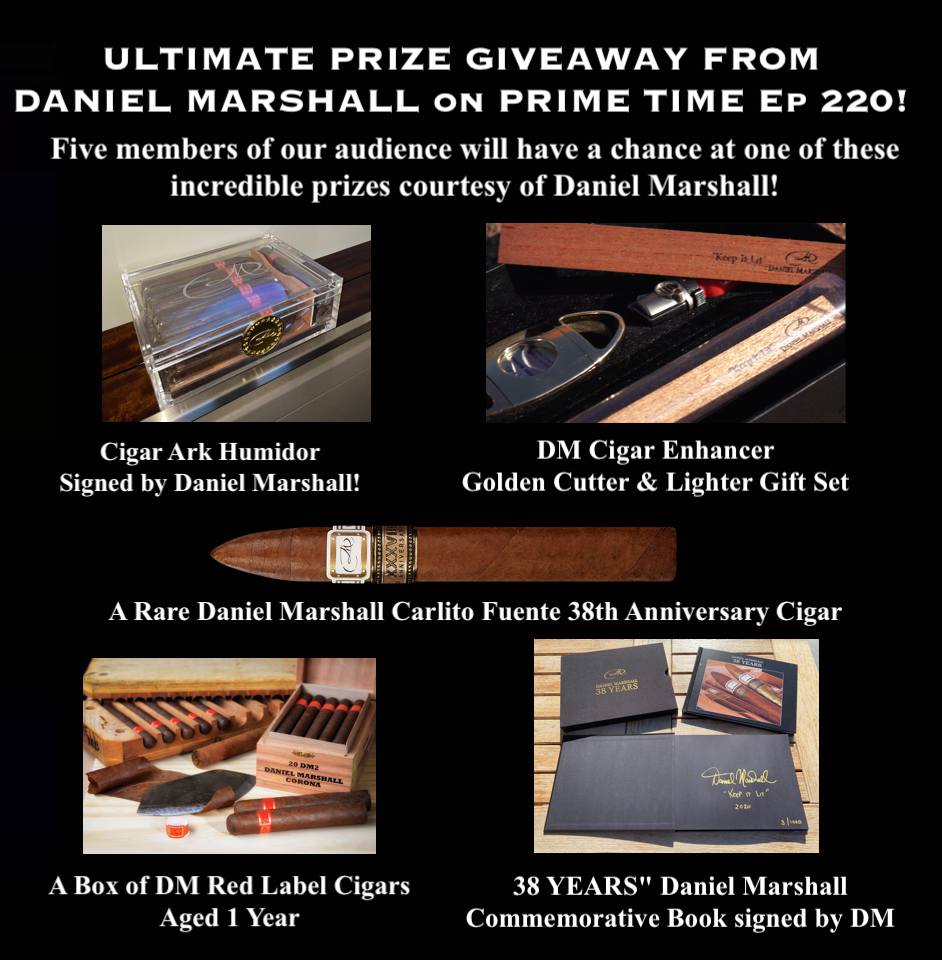 In our Alec Bradley Live True segment, we reflect back on the career of the late Carlos Toraño. Our Deliberation Segment continues the discussion on "Responsible Marketing." And of course, we have our Cattle Baron Steak Question of the night and Sopranos segment.
Tune in live at 10:00pm Eastern/7:00 pm Pacific START TIME. If you miss us, you can catch Prime Time at any time on Facebook, Google Play Music, iTunes, Podbean, and YouTube. The Prime Time Show – all about industry people and industry talk.