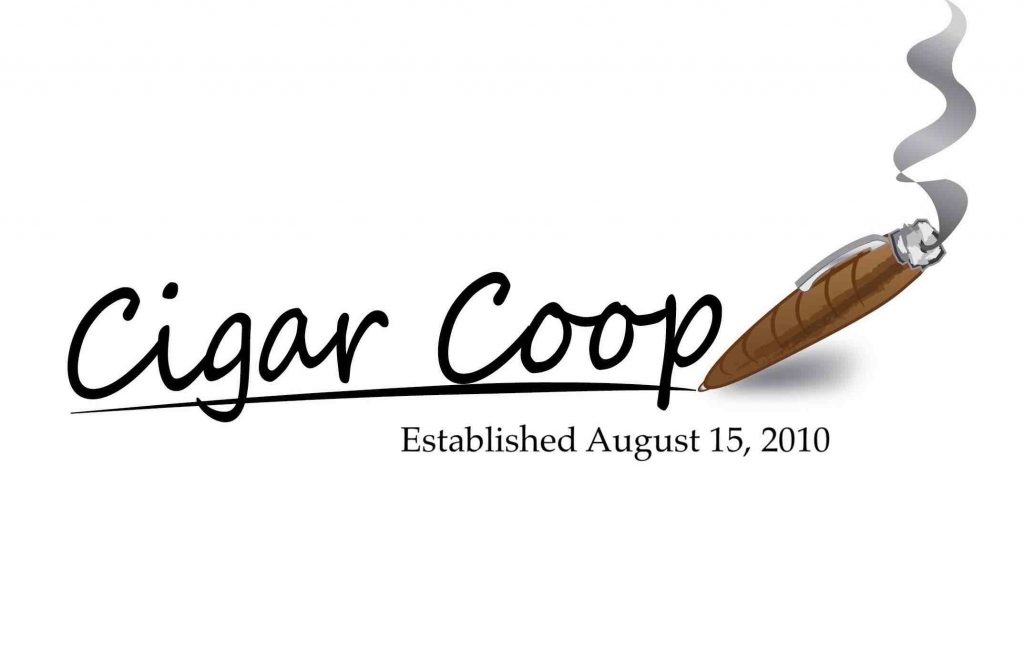 These are the results of the final Airport Photography Contest. Thank you to all who participated. This program is morphing into a fundraiser going forward. With that said, there was a great amount of participation so things were expanded beyond what was planned.
OVERALL WINNER: KEVIN ACUFF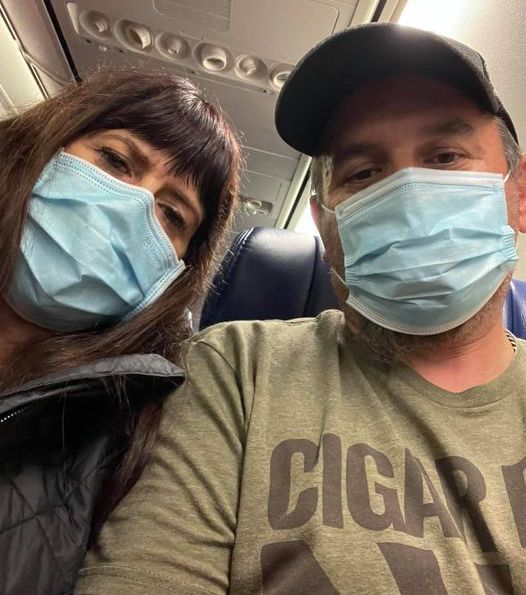 Perhaps one thing I didn't realize is how this contest would show the human side of the cigar industry. In the middle of traveling for cancer treatments, Kevin Acuff was posting airport selfies. Not only was this a courageous thing, but I think it inspired others.
It inspired this author, who has decided going forward to use the airport photography program as a fundraiser as opposed to a contest.
$50 VISA GIFT CARD WINNER – TIM CHI
This was a program introduced late last year to encourage consumers to participate in the contest. Tim Chi's picture here was the one that gets the nod.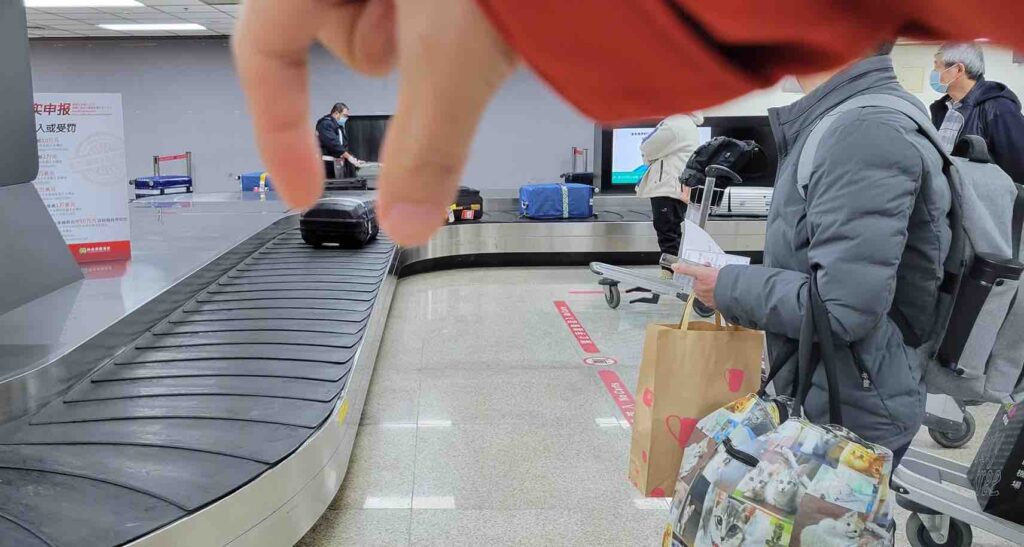 CONTRIBUTOR AWARD – TERENCE REILLY
Probably the person most relentless in trying to win this award was Terence Reilly. Terence added the art of the written word to the photography contest, this is being recognized here.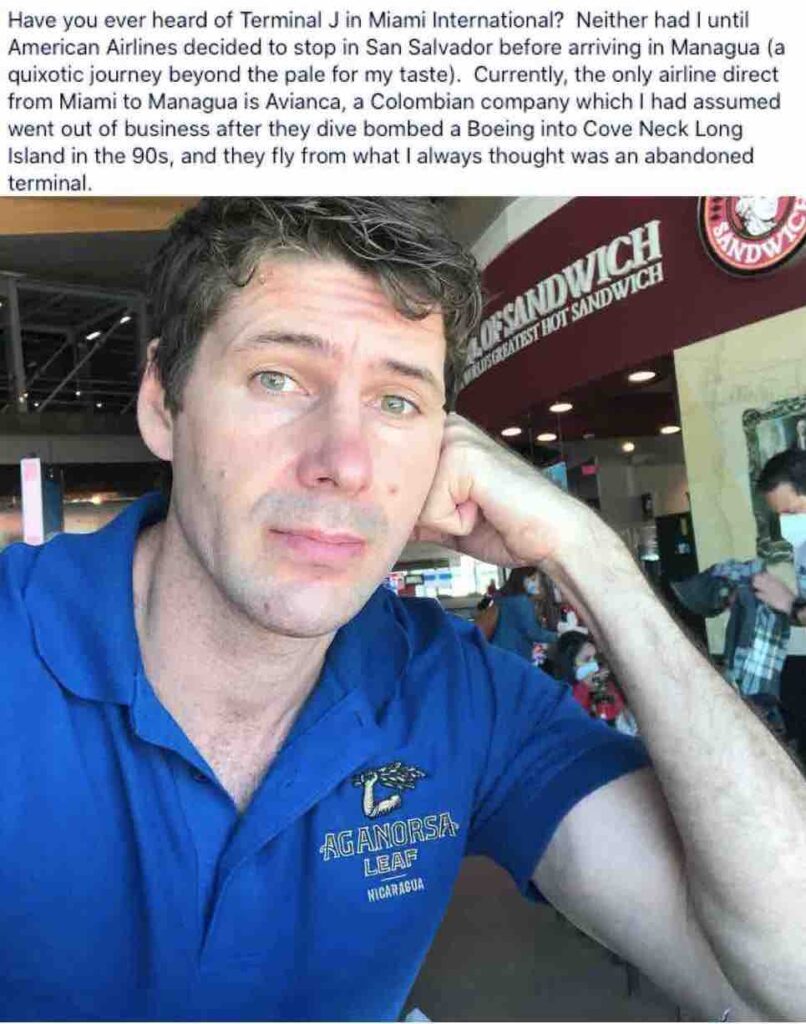 CREATIVITY RECOGNITIONS
These are mostly single photo efforts that demonstrated creativity and thus earned an airport challenge coin! Note, not all recipients of a challenge coin are mentioned here.
Dee Pittman
Dee knows how to travel!!!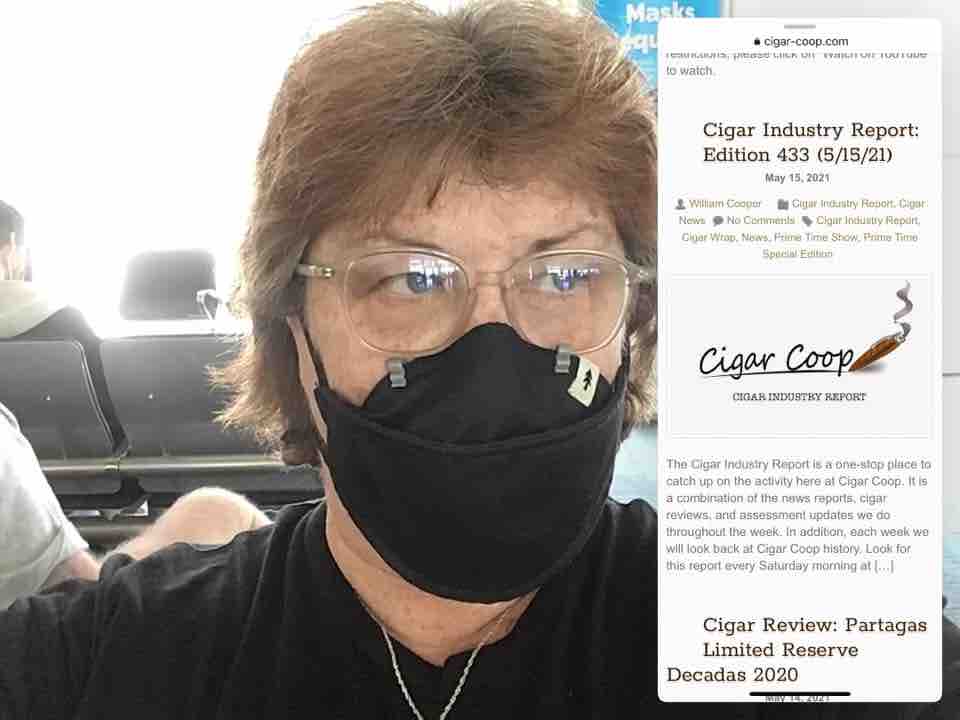 Alan Rubin
Imagine if Alan had done this photo with Tom Coughlin – he could have been a contender.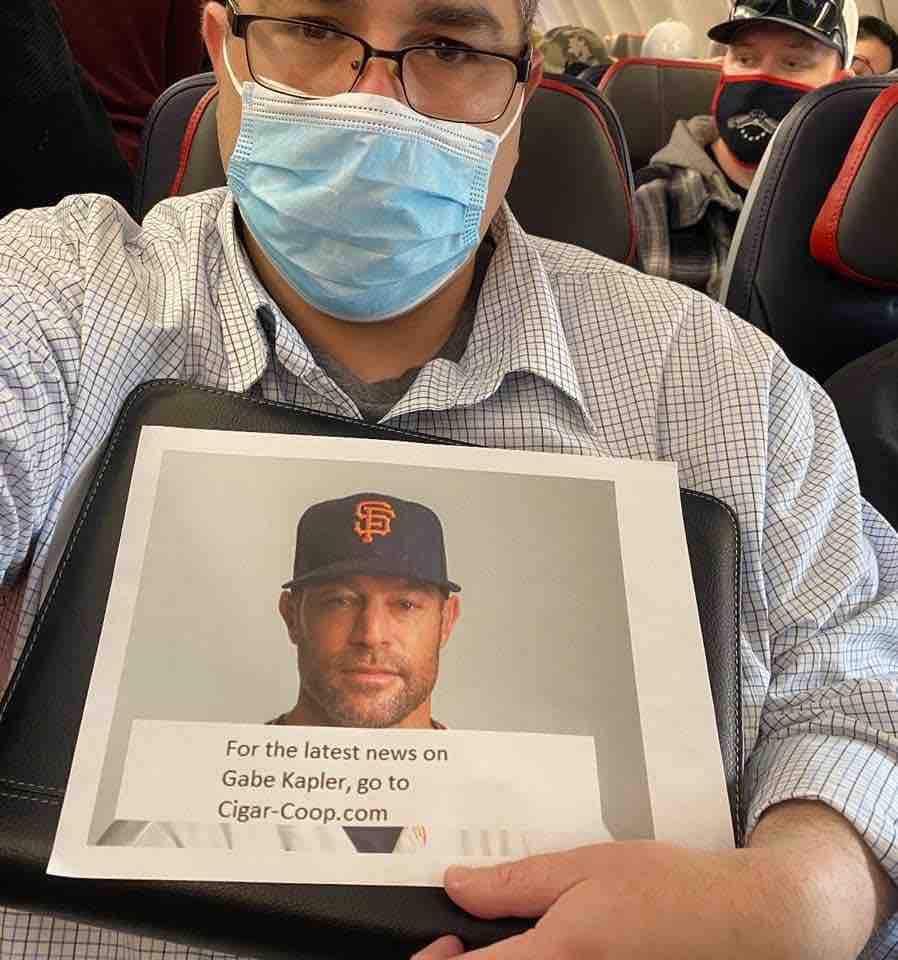 Matt Tabacco & Smokin Nicole
Matt and Nicole decided to take yours truly for a ride.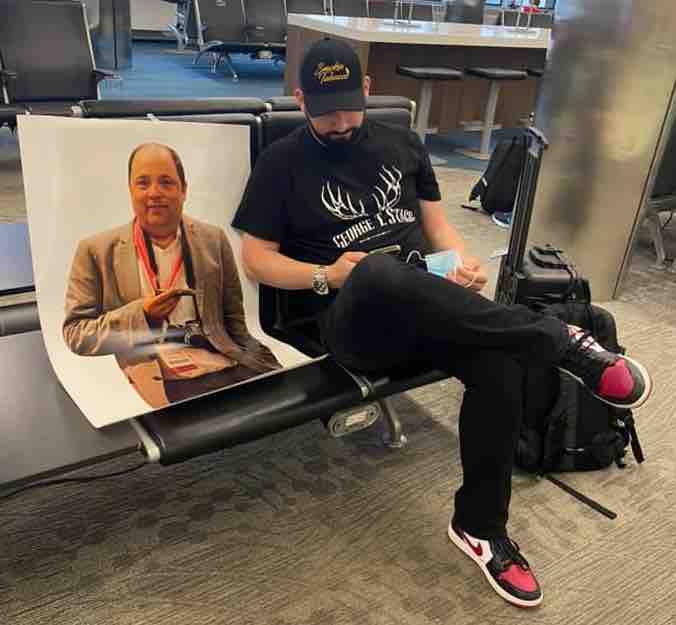 Matt Tye & Garret Robinson
This was absolutely a next level photo!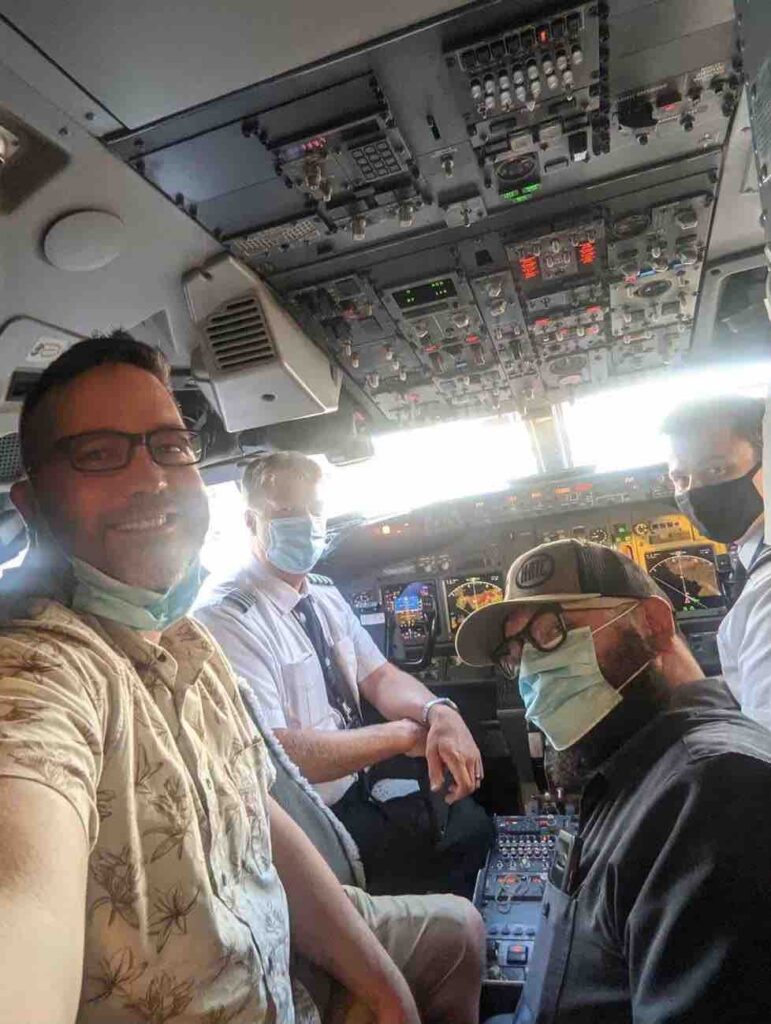 Notable 2022 Mention: Jonathan Carney
While Carney submitted this photo once the 2021 contest was completed, he was still eligible for a challenge coin. He took the cockpit photo even higher!!!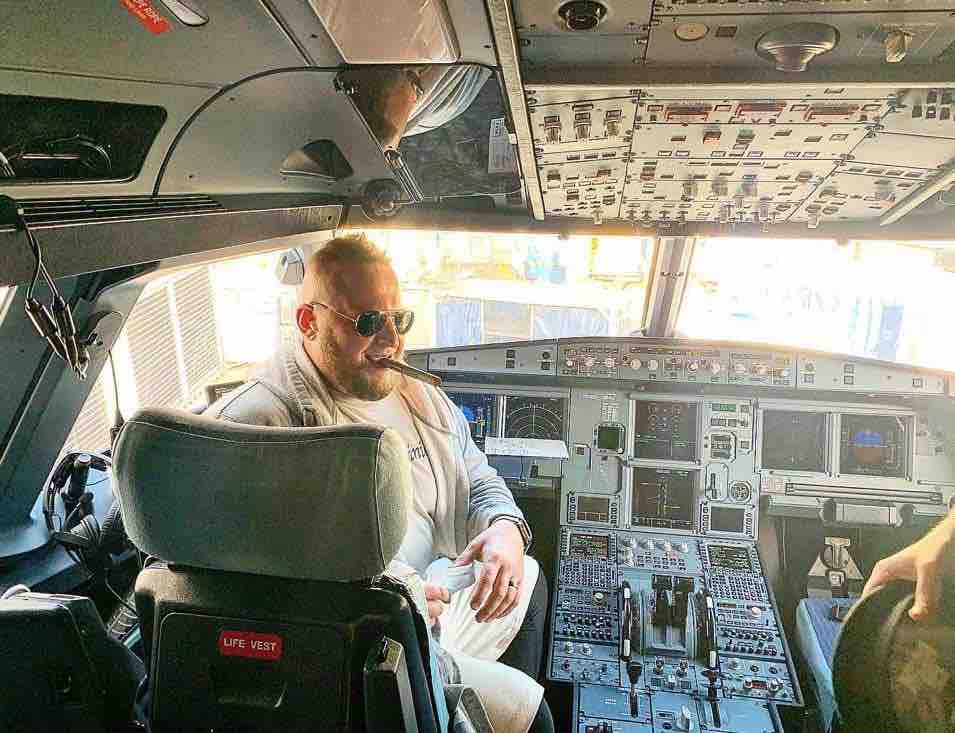 Special Thanks to Joe Gro and Jack Heyer for the challenge coins!