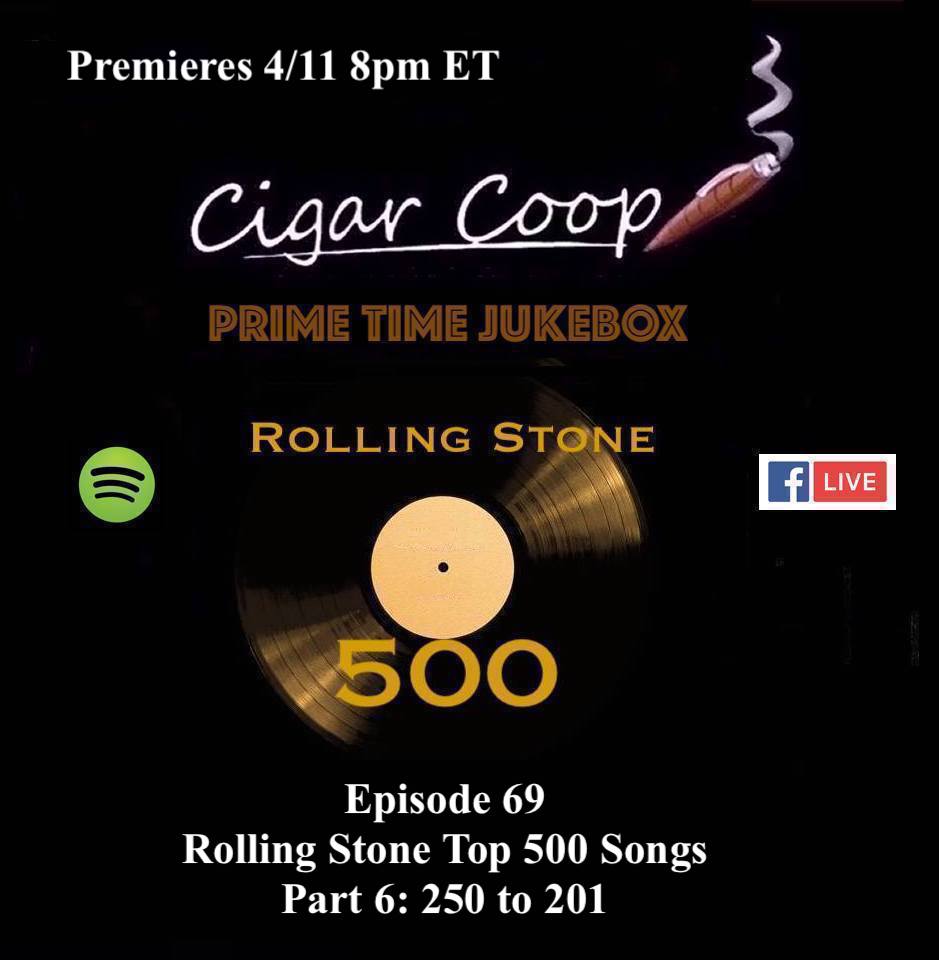 On Episode 69 of Prime Time Jukebox, we continue our recap of the Rolling Stone's recent refresh of their Top 500 songs of all time. This segment will cover songs 250 to 201 and Dave and Coop will go through some of their favorites that made the list, and assess how fairly these favorites were ranked.
We also will break down the 2022 Grammy Award predictions we made.
For this show, Dave smokes the Stillwell Star Bayou No. 32 and Coop smokes the Drew Estate FSG 20 Acre Farm Toro.
Tune in to the premiere on the Cigar Coop Facebook Live page on Monday 4/11 at a special 8pm ET.
As always you can follow along with our Spotify Playlists:
Prime Time Jukebox – the podcast where the cigar industry talks music. You can catch us on Google Play Music, iTunes, Podbean, YouTube, and Odysee.